Middle schoolers are
funny
. I'm sure you already knew that, but I just wanted to remind you. I really love this age group, but I kind of hope that Finley is able to skip this stage. They're awkward. They worry about silly things.
And they wear RIDICULOUS stuff.
Have you seen Silly Bandz? They're the latest fad sweeping the nation--they've made one
savvy entrepreneur
rich and been banned during several states' testing. A lot of my girls (and some of boys) think they are awesome. Silly Bandz are silicone bracelets that become funky shapes when you take them off--a palm tree, Michael Jackson, a unicorn... the kids trade and collect them. Vic had kids who lined them up during state testing to be their cheering section.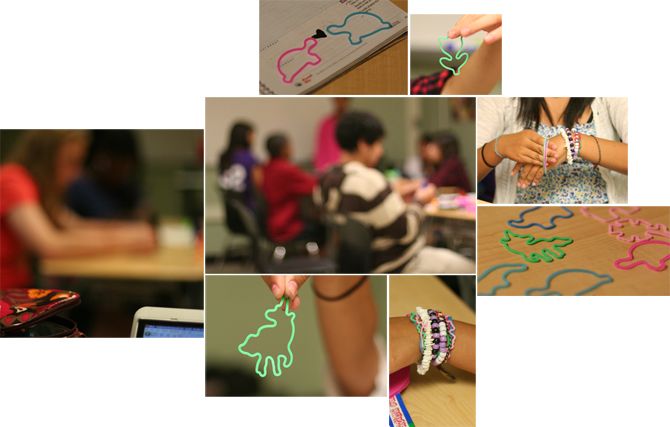 What do you think? Cooler than Beanie Babies? Less cool than slap bracelets?
Today's the first day of summer, and I kind of miss their silicon laden wrists. But only kind of.