My friend Katherine just yelled at me. She said, "You haven't blogged anything since Ducklings" as she sat beside me on the couch. So I said, "Fine, I'll blog something."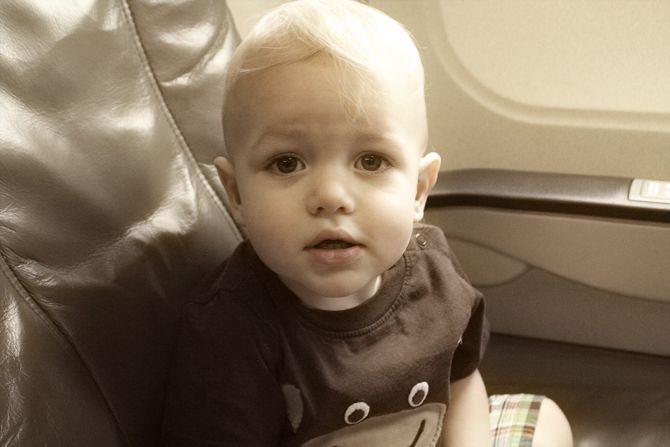 This is Finley on the airplane to Boston. Is that good enough? Because it is 2:30 AM and I am tired.
But--good news--Kat's camera is magic and Finley takes DARLING pictures with it. So, stay tuned, readers. There are sweet baby pictures on the way.