Well, one week of summer down, many more to go. I decided that I need to set some goals and make a plan for the summer--otherwise I am going to sleep in (because Finley's been sleeping 'til TEN) and be lazy around the house all day. So here are my goals:
Change out of my pajamas everyday (bonus point for showering)
Make a Blurb book
Leave the house everyday
Eat some vegetables every day
Read
Work on developing RV Designs and the etsy business
Jillian Michaels 8 times a week or swim (my leg is still broke, but that's another post)
Paint the family room
Sew new Velcro on diapers
Go to Gymboree at least twice a week
Order some pictures to frame
Keep the house clean
Make dinner sometimes
Spend some time with Jesus everyday
Hang out with other people who aren't working
Teach Finley some stuff (primarily Ewan's part to "Elephant Love Medley")
Overly ambitious? Maybe just the pajama part... Let me know if there is anything important I left off the list!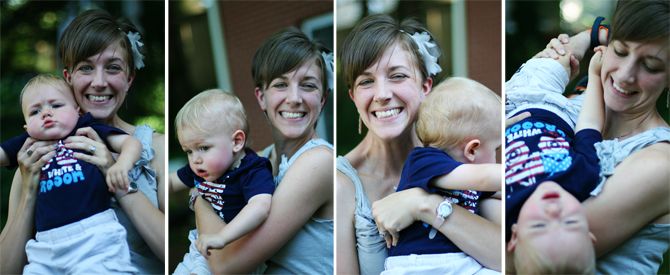 Can you tell how excited he is to hang out with me? So excited.