A few weeks ago, Finley got to hang out with his little friend Kelsey. Kelsey is two weeks younger than Finley. Not only is Kelsey a skilled walker/runner, she has another characteristic that I'm quite jealous of.
She looks at the camera when you take her picture. AND sometimes she smiles.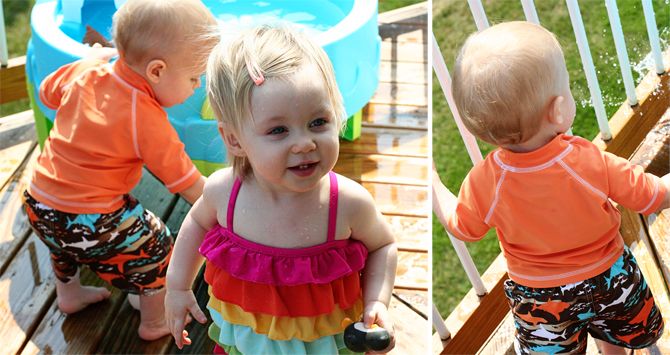 I'm not sure if you can tell by looking at the blog, but Finley doesn't like to look at the camera. For every picture where he looks at the camera there are probably 60 sitting on my hard drive of the side of his head. The kid is just too busy to pay attention to me.
Any tips for getting kids to look at you and maybe even smile? Besides jumping around and making noises? Maybe I need to stop taking pictures for awhile so he's interested in looking at the camera. Maybe he's just used to the paparazzi. Or... maybe I need a
new camera
? I'm sure that's it actually. I'm going to start selling some stuff so I can afford it. (Well, I guess
I already am
.)