I decided a little late in the day to join Embrace the Camera. I put Finley is his giraffe Halloween costume and he was too cute to not take a picture with him. Also, these are the first pictures I've publicly claimed as
all THREE of us
! (Forgive my hair. Running=gross hair.) (Also forgive the picture quality--I don't know how to use this lens--I'm addicted to my 50mm and can't shoot without it.)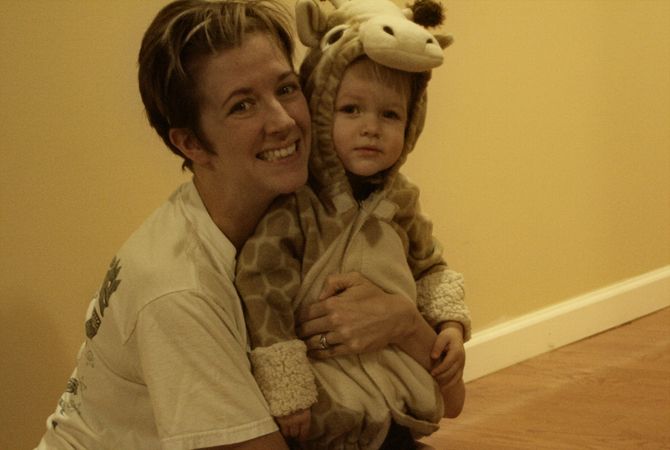 The photo shoot was going really well--he was ENTHRALLED with the tripod and remote shutter on the camera and actually smiled! Also he made weird pointing motions with his hands almost the whole time. Then, mid-shoot, I gave him a big hug and he puked all over me. Puked, not spit up.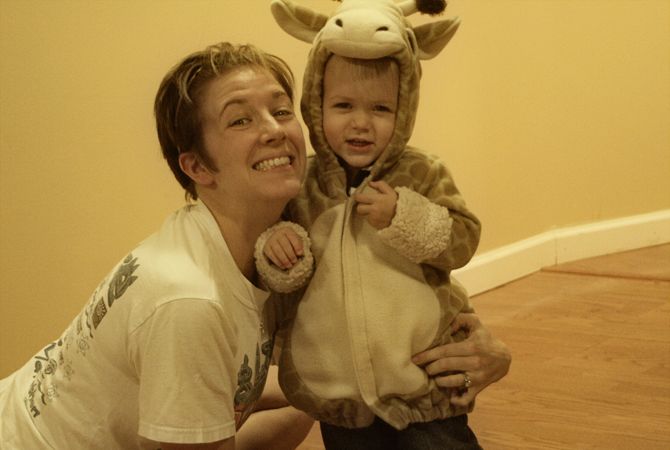 So we changed and resumed the shoot.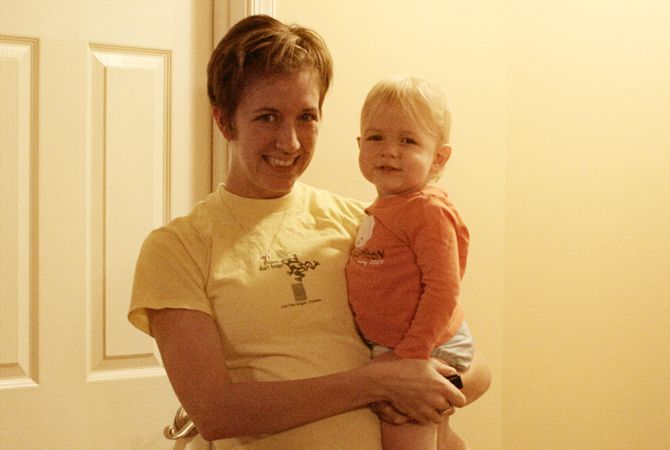 I thought I was the one who was supposed to be throwing up, Finley. Pregnancy puking: Rachel 0, Finley 1.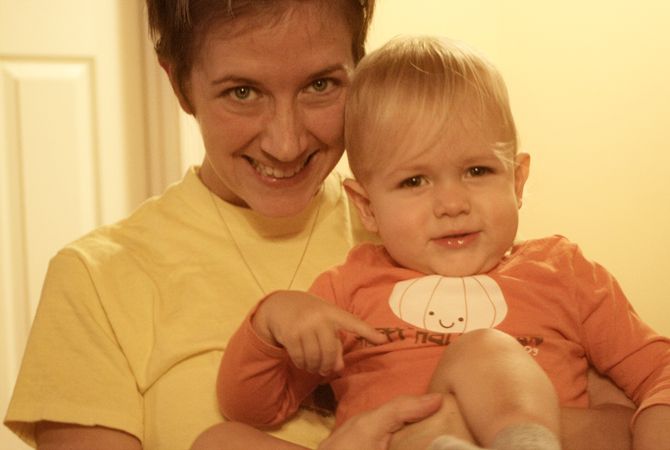 (I like this one because you can't see my gross post-run hair.)