Last night I went on a fancy date with my friend
Vic
. We went out to eat a lovely dinner and then went to hear Idina Menzel perform with Marvin Hamlisch. All the pictures we took are below.
Yep, we took zero pictures.
So let me paint you a little word picture instead. Idina didn't wear shoes. I told Vic she was probably 6 feet tall, but a little googling proved that she is only 5'4". I'm bad at judging sizes. Also, Joel McHale is NOT 7 feet tall as I thought, he's only 6'4". (PS. Zombie Community is the funniest episode of TV I have EVER watched.)
She sang selections from Rent, Wicked, Glee and a few other Broadway tunes. I feel like we really could be friends--not just because we have similar taste in music, or because she called Beyonce a bitch, or because she talked about breastfeeding her child who is a bit younger than Finley. She sang "For Good"--and I thought of you, @courtneyho--with no microphone and without the orchestra. She also sang three songs--with the orchestra--that she and her husband have composed for her little baby. They were real funny and sweet.
Also, she is married to Taye Diggs. And she has a dog and a baby and apparently likes Mickey Mouse. Could we BE anymore similar?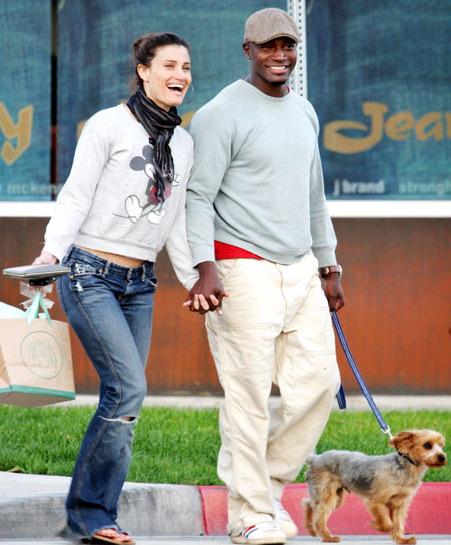 Idina, I'll be the Galinda to your Elphaba any day. Please be my BFF.
PS Marvin Hamlisch EGOTTED! He is Tracy Jordan's hero. Other fellow EGOTTERS: Whoopi Goldberg, Audrey Hepburn, Mel Brooks and Barbra Streisand.