My favorite thing about fall is probably Halloween. And cross country. And coats. And little boys dressed up as giraffes, on their daddy's shoulders.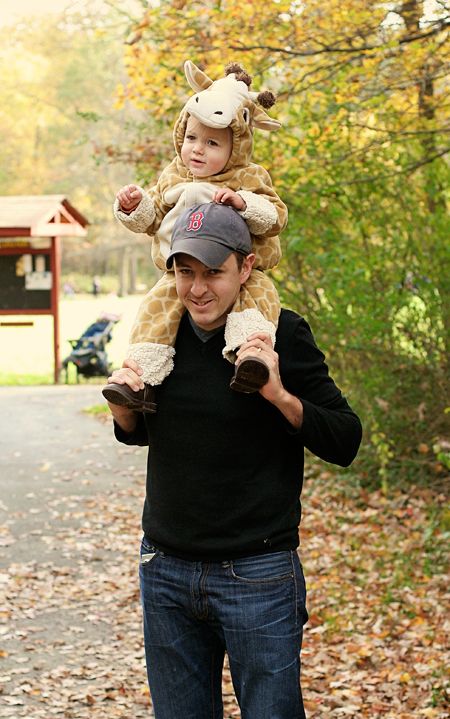 I think the main reason I love Halloween is because I really like orange--and because Old Navy sells Halloween PJ pants for really cheap. You can accumulate a serious collection very easily.
And I love memories of running around my high school in the fall--and racing on Saturday mornings. There's a certain smell that takes me back, um, several years to those good old days. I love hearing the HS football team and band practice when I run, and I love the crispness in the air.
Oh! And I LOVE coats and jackets. The beginning of Fall means the beginning of me getting to buy new coats.
Go share your favorite things about Fall at I Heart Faces.