I've always known that I'm married to the most interesting man in the world, but for Halloween he let his true colors show.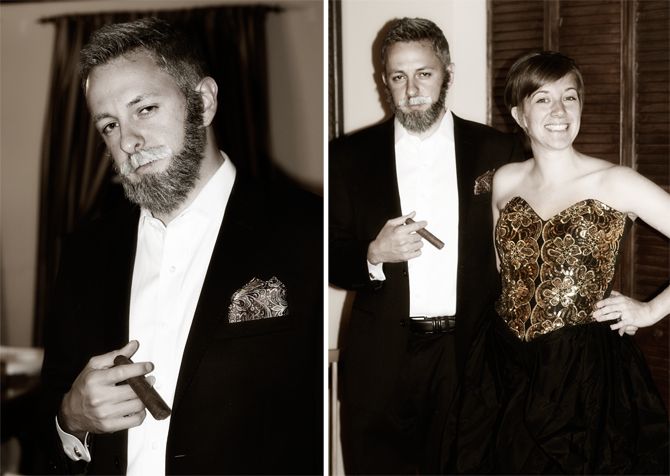 I was, like, and 80s Prom goer or something. The best part of my dress is that it has tight black pants under a mullet type skirt--unfortunately you can't see it. But you can let your imagination go wild.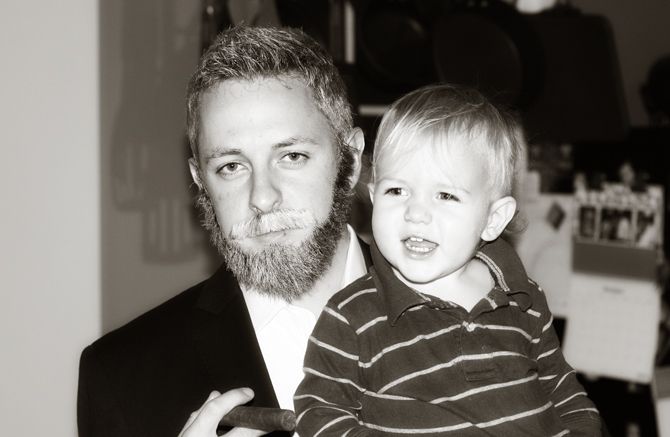 And the most interesting man, with the most interesting baby.
Alright, here's the actual most interesting man in the world, in case you don't watch commercials or like Dos Equis.
And for posterity's sake... here is our giraffe in the neighborhood parade. He really would have rather played in the leaves.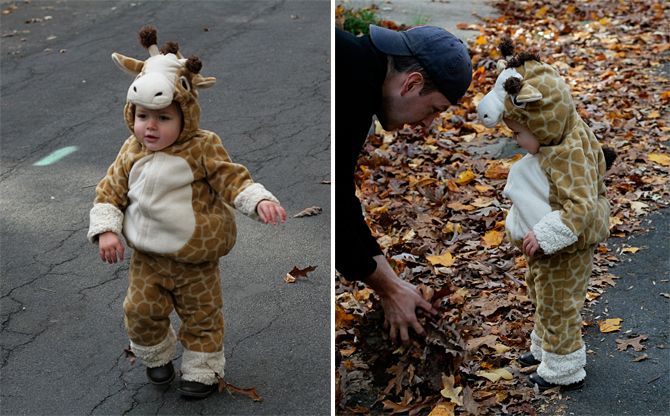 And our little guy in his natural habitat.