Finley really likes to pretend to sweep and wipe off things and help around the house. He also really likes to make messes--but organizing and cleaning are some of his favorites. Naturally, helping his daddy rake leaves would also be highlights in his day.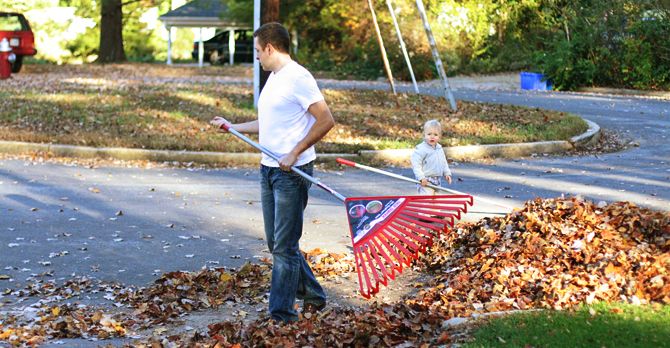 Doesn't every mom want a picture of her kids sitting in a pile of leaves? It's a fall classic.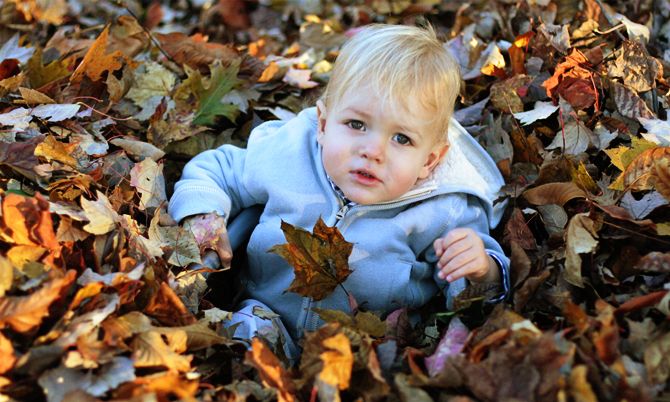 In the spirit of posting pictures of family members from when they were Finley's age... here is my "little" brother Dan when he was a few months younger than Finn. My dad and I have similar photography styles. Don't you love the sweet little blond boys?