BOY!!!
Just what I always wanted. Well, since I had Finley, anyway. How could you not want another one of
these
?
Sol was so excited he chanted, "BOYS! BOYS! BOYS! BOYS!" almost the whole way home, and is trying to teach Finley the chant as we speak. He is excited about basketball and running around and all sorts of boy stuff. Another Sol quote, "I always thought I would have one boy, and now I am going to have TWO." I'm not sure Sol was this excited when we got married...
The ultrasound lady was sure my due date was wrong--the baby is measuring a week big. They also were pretty confident there would be no
clubfoot
issues. Just a big, wiggly boy.
Finley wanted no part in taking pictures. But here's a shot of all my boys.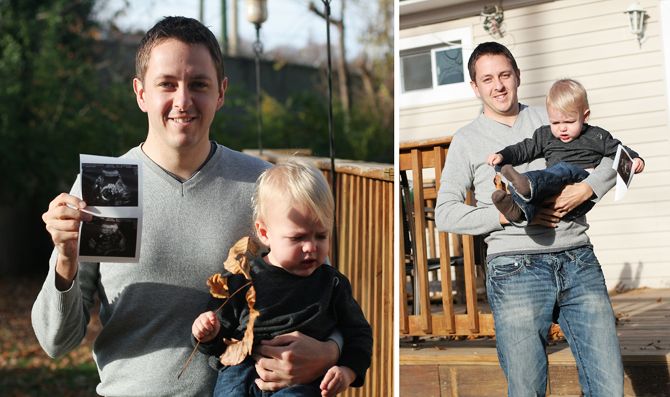 We are thankful for another healthy little boy. Happy Thanksgiving.