No seriously, this does not look like my baby.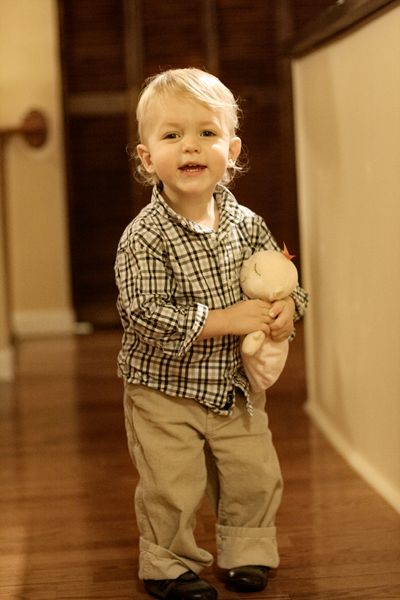 For one, he is smiling at the camera, which I didn't know he was capable of doing.
And for two, he certainly does not look like a baby. Which is good, I guess, because what in the world would I do if I had two babies? Is that even possible?
(And Summer, do you see what he is holding? He loves that baby.)
It's been a good break and I'm sad to go back to school tomorrow... but it's only for three days and then we are going to... DISNEY WORLD!!!