I haven't done any self-promotion on the old blog lately... and this lull in my ability to blog seems like a good time to start.
As you may know, my pal
Victoria
and I have a
blog design business
. We're all about clever names--so we called it RV Designs. We have gone a little nuts learning the ins and outs of photoshop and html. We have REALLY enjoyed creating blogs for our friends, and the random strangers that come our way. Secretly, and selfishly, we love designing blogs because it provides us with more blogs to read, and we have a borderline unhealthy love for reading about other people's lives.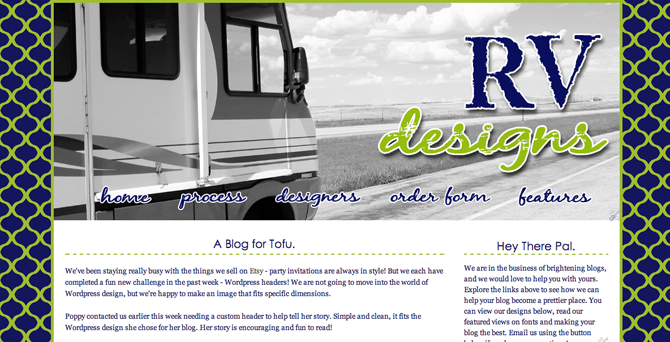 I recently designed a blog for our other business... it's equally cleverly titled "
The Things I Sell on Etsy
." And that's what I'm here to shamelessly promote today. The blog is a little bare bones... I don't actually know what to post on it. We also have a f
acebook page that you can go be a fan of
if you haven't clicked enough places in this post already.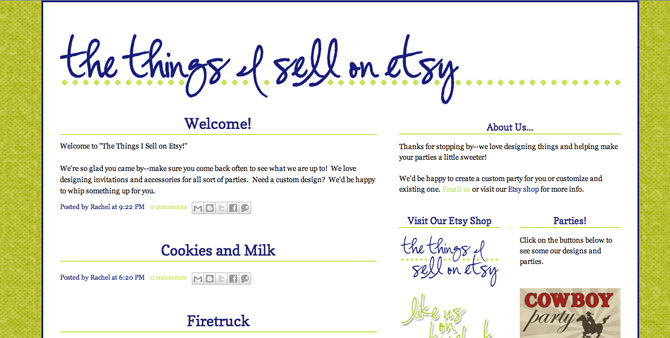 I was infected with the crazy mom birthday bug that comes when you have to throw a birthday party for a one-year old--they obviously care a great deal about their invitation and decorations and all the thought that goes into a party. Finley had a
cute cowboy birthday party
last year and I overspent a little on decorations (even though I made them all.) To help offset the costs, I started
selling the designs on Etsy
and was pretty successful! Vic and I now have quite a few different party themes available for sale. It's given us a nice, steady (small) income so that we can continue to live like the ladies of leisure we fancy ourselves to be.
So just in case you are interested... here are the different themes we have available. We sell these lil packs for folks to print, or we sell all the items a la carte. We also really like designing things for friends (or frenemies)--so if you have a party or shower coming up and you'd like a custom design, we'd probably be thrilled to do it. Unless your theme is lame.
(You can click on each image to go see it a little bigger on the Etsy page.)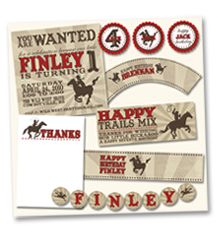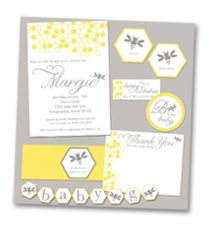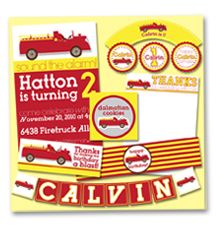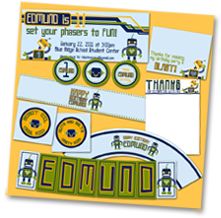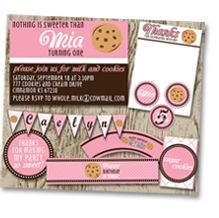 Adorable, no? So yeah. I'm an entrepreneur. And entrepreneur motivated solely by my desire to have the Canon Rebel T3i.