No seriously, I'm embracing my camera. Awhile back, I started
selling stuff on Etsy
to finance my need to buy MacBook Pros and Canon DSLRs... and finally made enough money to buy a new camera. The Rebel XT had seen better days. After lots of long hard thinkings, I decided to buy the Canon 60D with the 18-135mm lens. And I looooooove it.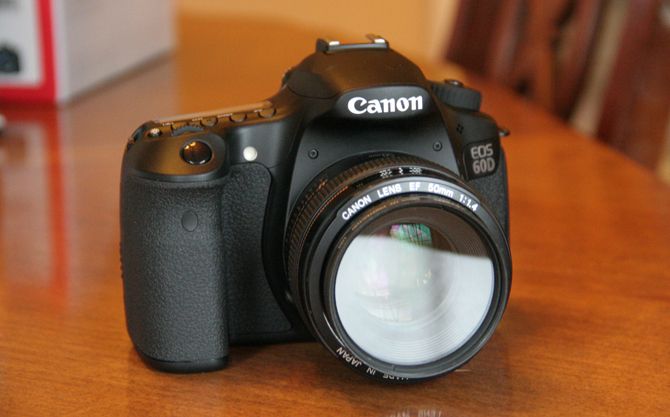 I love it so much that I forgot how to take pictures (lens cap off!) and strike really awesome poses whilst I shoot. 36 weeks pregnant + running 3 miles + awkward clothes = really great picture.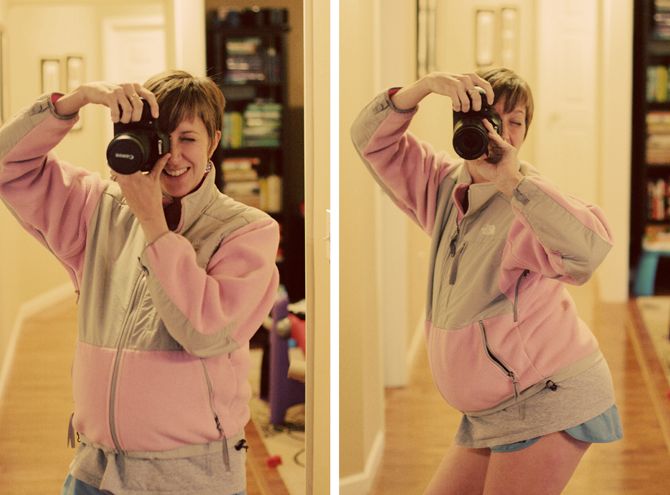 (I would like to thank
Victoria
for taking these pictures and then continuing to be my friend.)
I tried to get Finley to take a picture with me using the awesome swivel screen--but he just wanted to grab the screen, so I have a dozen pictures of me looking awesome with him lunging toward my camera. Also we were doing some online shopping, so I let Finley pick out which credit card to use.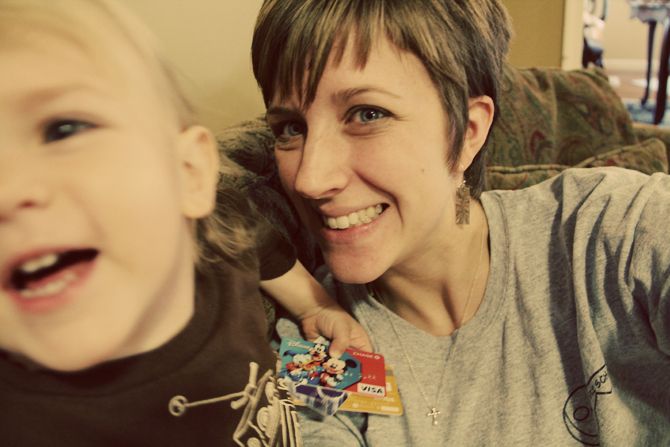 Sometimes I get up in the middle of the night to hold it and I stare at it and say, "My Preeeecioooooous..." It's normal.
I'm looking forward to learning more about how to use the camera, because it is currently still a little daunting and certainly has not turned me into the next Ansel Adams or Annie Leibovitz. Maybe next week?