I birthed little squiggly Braden six weeks ago. With Finley, I waited the whole six weeks to run again. After consulting with my pal Megan, who is a OB resident, I went ahead and started running at 3 weeks. Her position was that as long as I wasn't sore anymore, running was fine. I felt great after 3 weeks so I was ready to go. This quote from Modern Family sums up how I feel about running:
Phil: She has to run everyday or she goes crazy, she's like a Border Collie.
Claire: Did you just compare me to a dog?!?
Phil: The smartest in the world!
Although it's not everyday, it's more like every other day. And I am the smartest in the world. So here is me with the double BOB jogging stroller, which is the size of a small car. Even though I'm barely running 12 minute miles, I'm pretty sure it's actually 7 minute miles when I factor in the extra weight I'm pushing.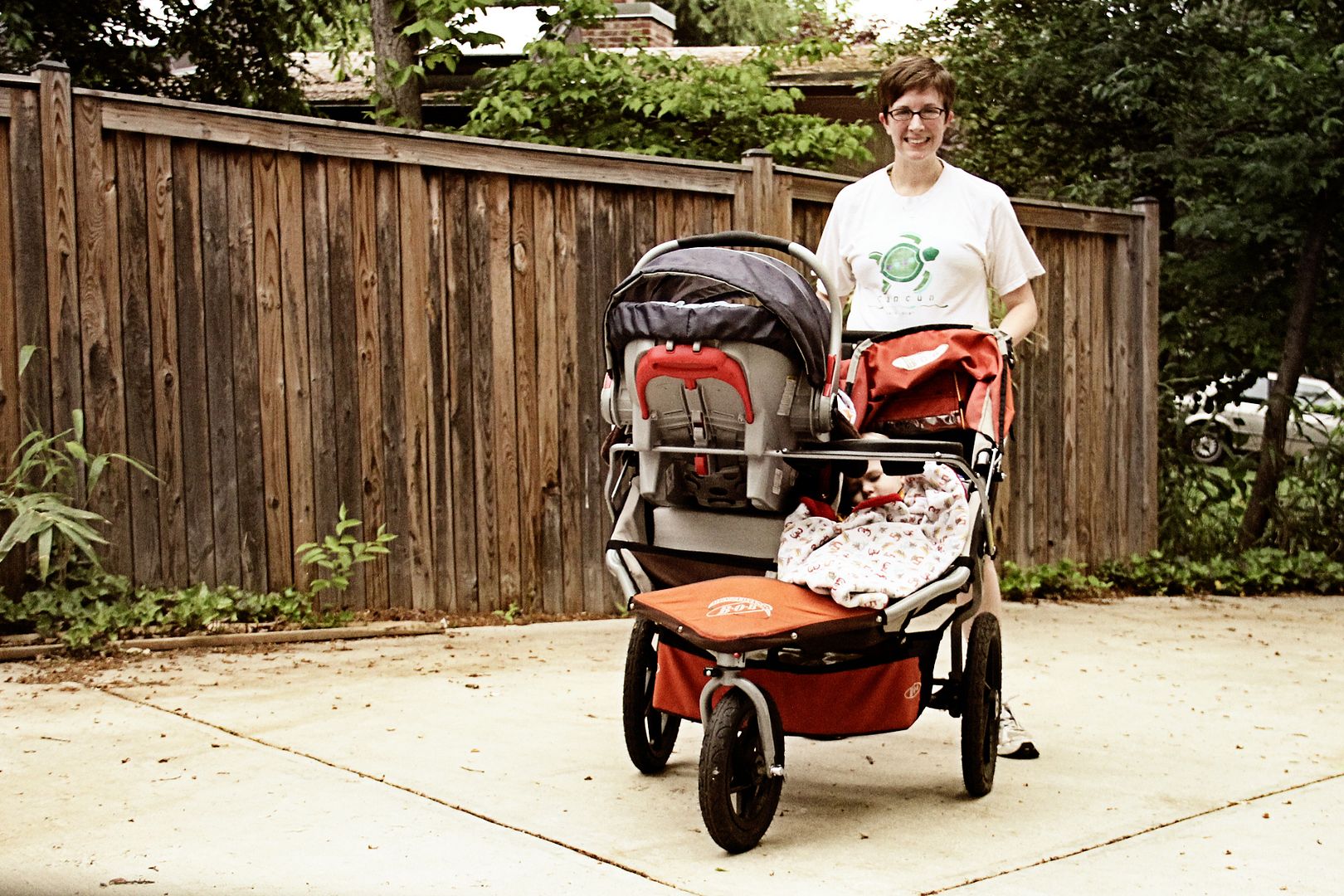 I was eager to get back to running for a few reasons...
I registered for the Richmond Marathon in November. While I don't anticipate any stellar times from this race (I ran the Marine Corps Marathon around the same time after having Finley), I still would like to do my best. I think I'll probably be a little faster than two years ago because I'll have an extra 5 or 6 weeks of running before the race.
Being at home with boys all day... sometimes gets a little long. It's easy to strap them both into the stroller and go out for a run. That kills at least 45 minutes. Also, if Braden has a hard time napping then the stroller will do the trick.
I would like to fit in my old clothes again. Running helps. Nursing Braden helps. The way I eat does not help. But two out of three... that's something.
This is what Braden does in the stroller...