This weekend was my BFFFF's
Victoria's graduation and party
. She had her party in a cute seafood restaurant in Georgetown, and we got some great pictures together. This one of my favorite family pictures so far!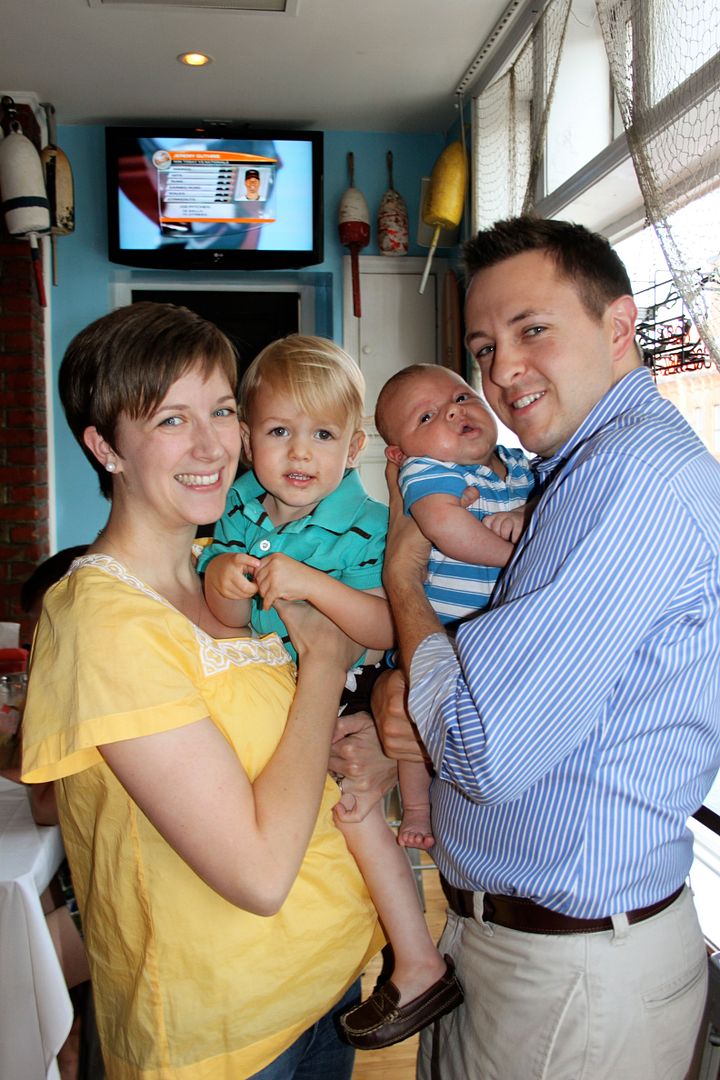 Braden was a trooper and slept most of the time--some in his carseat and and some in his daddy's arms.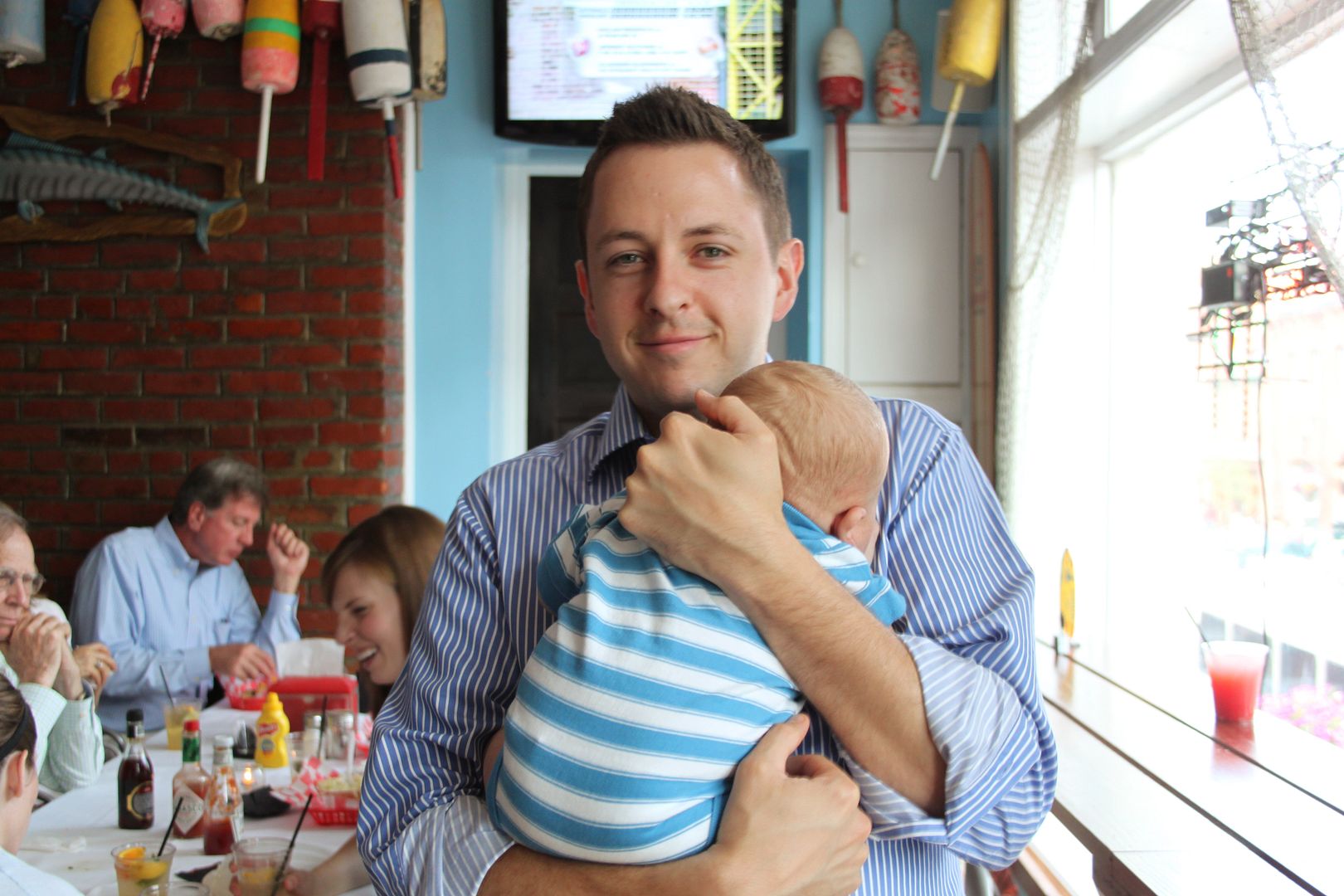 He rested in my arms too at the pre-graduation brunch. (There was lots of celebrating.)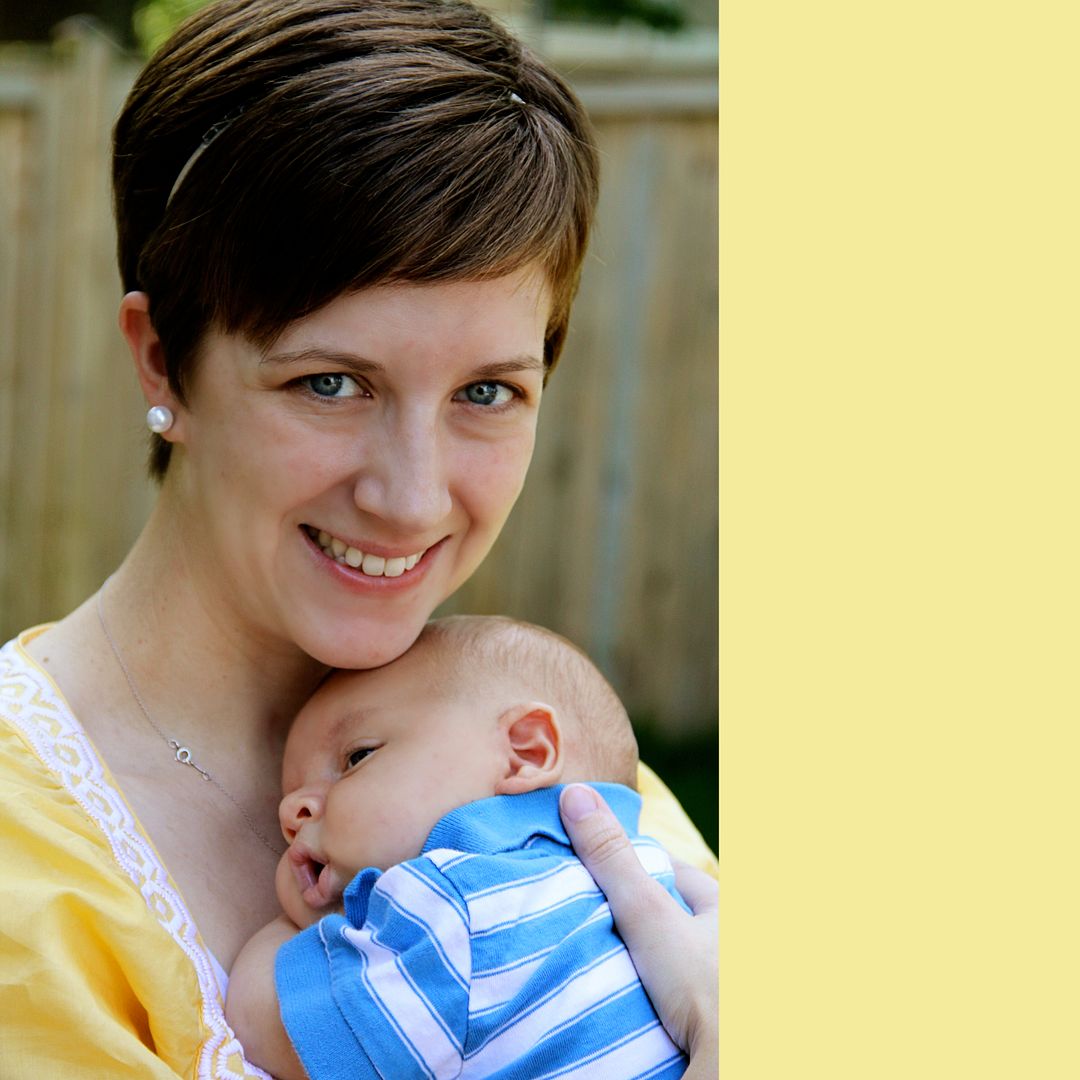 Here's Finley with the graduate of honor and me. I can't talk about Victoria (or TORI! as Finley calls her) leaving me in July or how much me and the boys are going to miss her--because I don't want to cry anymore today. Glee, Oprah and the season finale of Cougar Town took all my tears.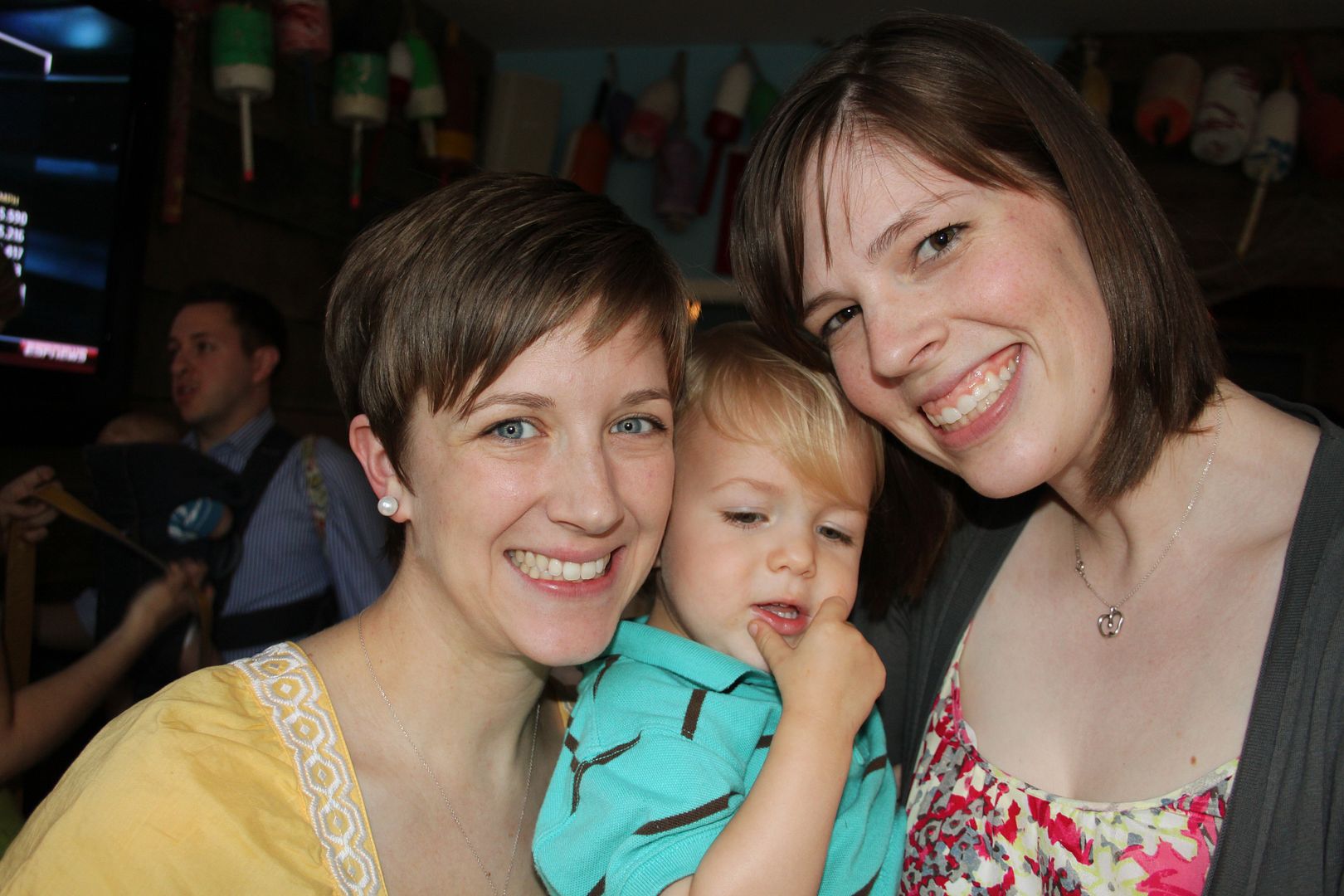 Happy graduation Vic! Don't go!