A: Probably? That's a good question.
Often, I'm asked how Finley is adjusting to his new brother. I'm happy to report that he seems to be doing pretty well. I mean, it would be tough to find anything wrong with this little guy.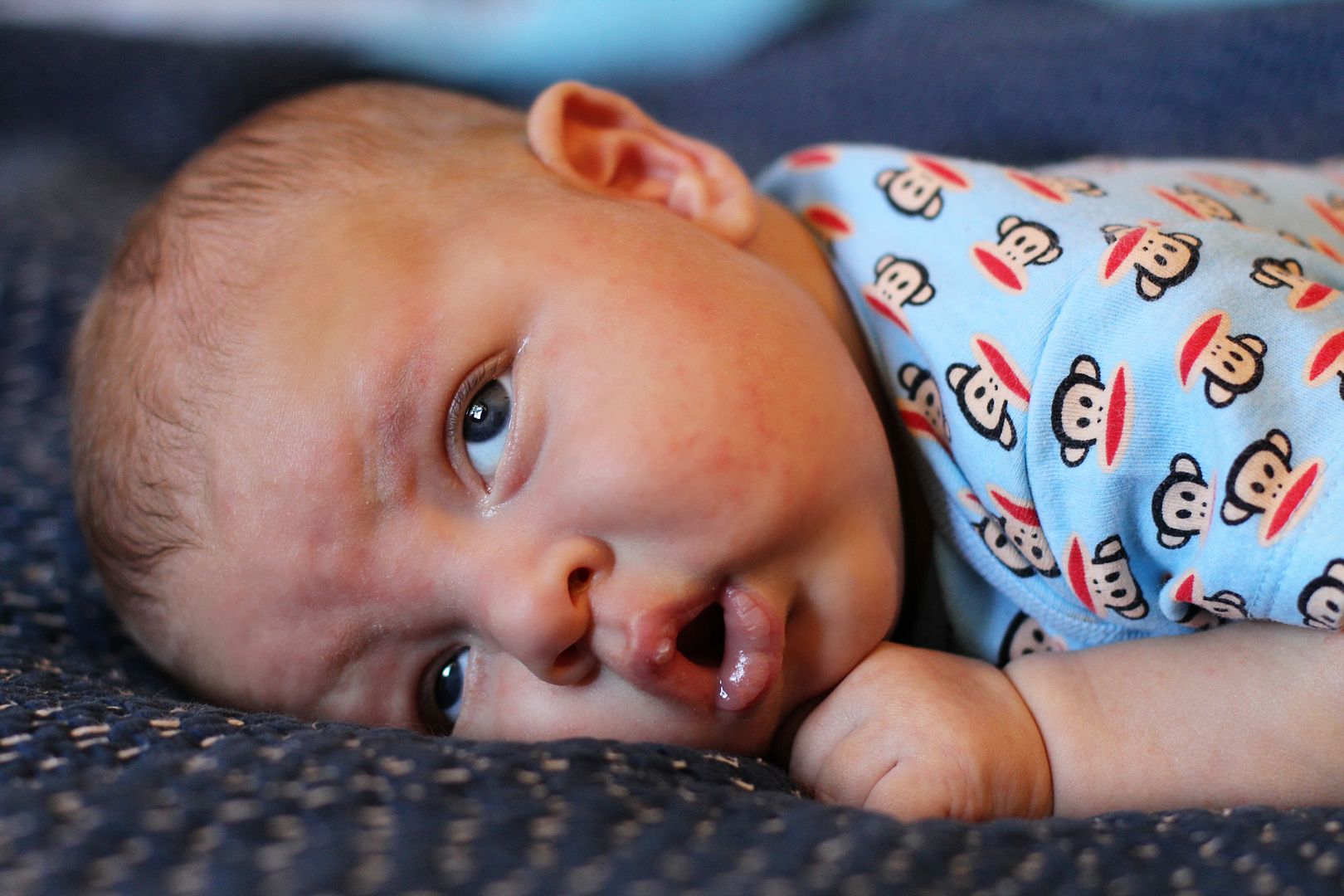 Finley's not too jealous. When I'm nursing or holding Braden, sometimes Finley will say, "BRADEN DOWN." But he gets over it pretty quickly when I explain that I have to keep holding Braden. He also has started saying, "MOMMY PLAY" or "DADDY SIT IN CHAIR," which is mostly cute. I'm really proud at his ability to let things go when we can't pick him up or give him what he wants (knock on wood.)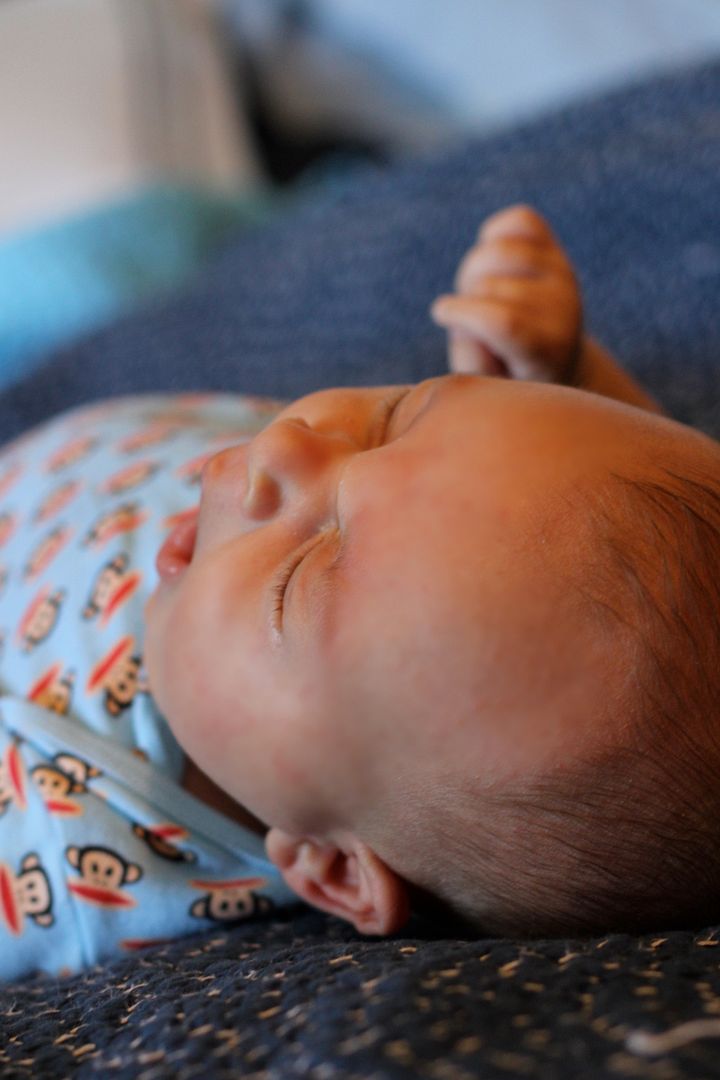 I don't have to worry about Braden's safety around Finley. I think if Finley was a girl he might try to "mommy" Braden a little more, but for the most part he leaves him alone. He doesn't want to hold him or look at him much. Every time I set Braden beside him to take this picture he would crawl away. Which is kind of sad, but I'm very relieved that Finley doesn't want to try to feed him or touch his eyes or anything.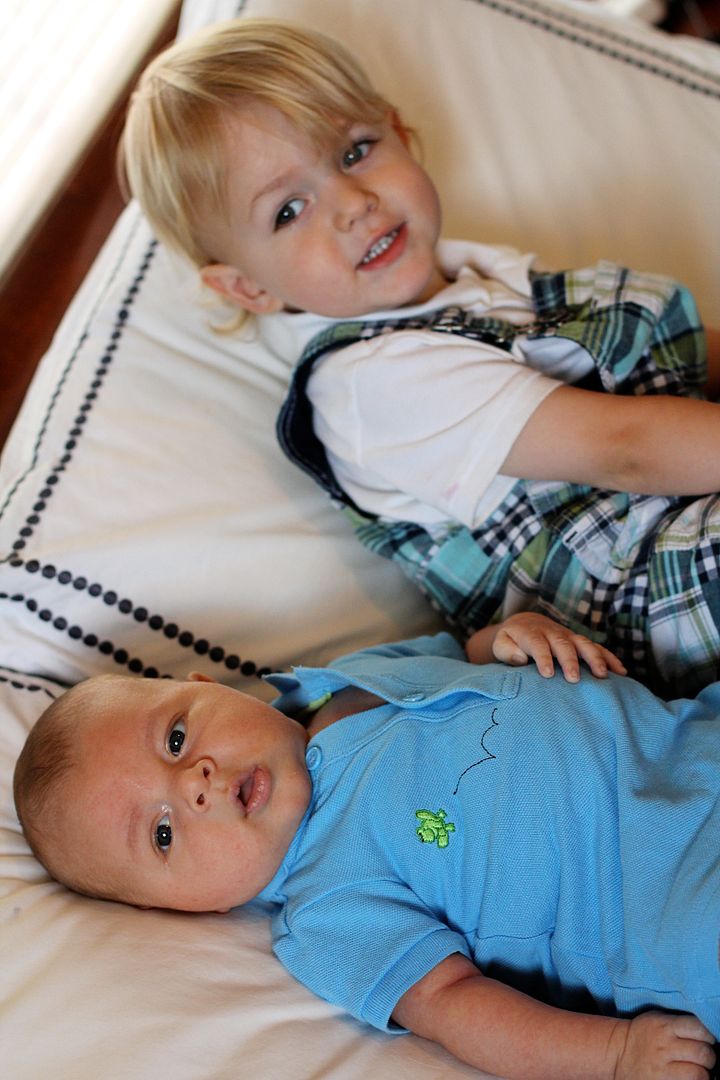 He very sweetly was telling Brade, "Shhh" when he was upset in the car yesterday. I think that means he likes Braden a little? I eventually got Finley to somewhat give Braden a kiss.
I think he just wanted to listen to more Justin Bieber. Seriously.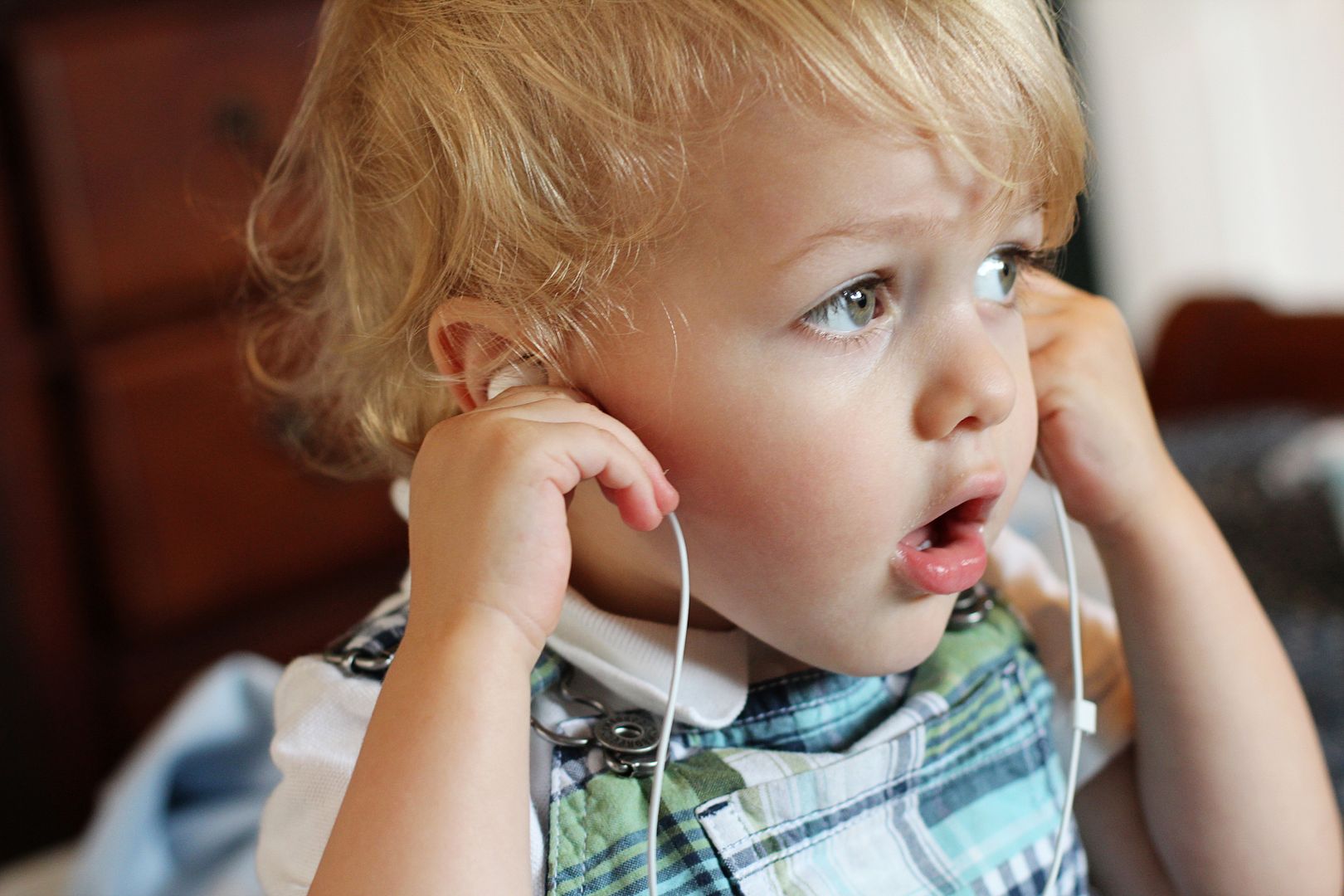 I edited this last somewhat artistic picture in Lightroom--I got the free 30 day trial. Anyone out there prefer it to Photoshop for editing pictures? I struggled with how to use it--Braden turned out a little orange.