I think everyone knows that by now. But I finally sent out announcements and I thought I'd share one here so it can be preserved for all time--since I'll probably lose the printed copy.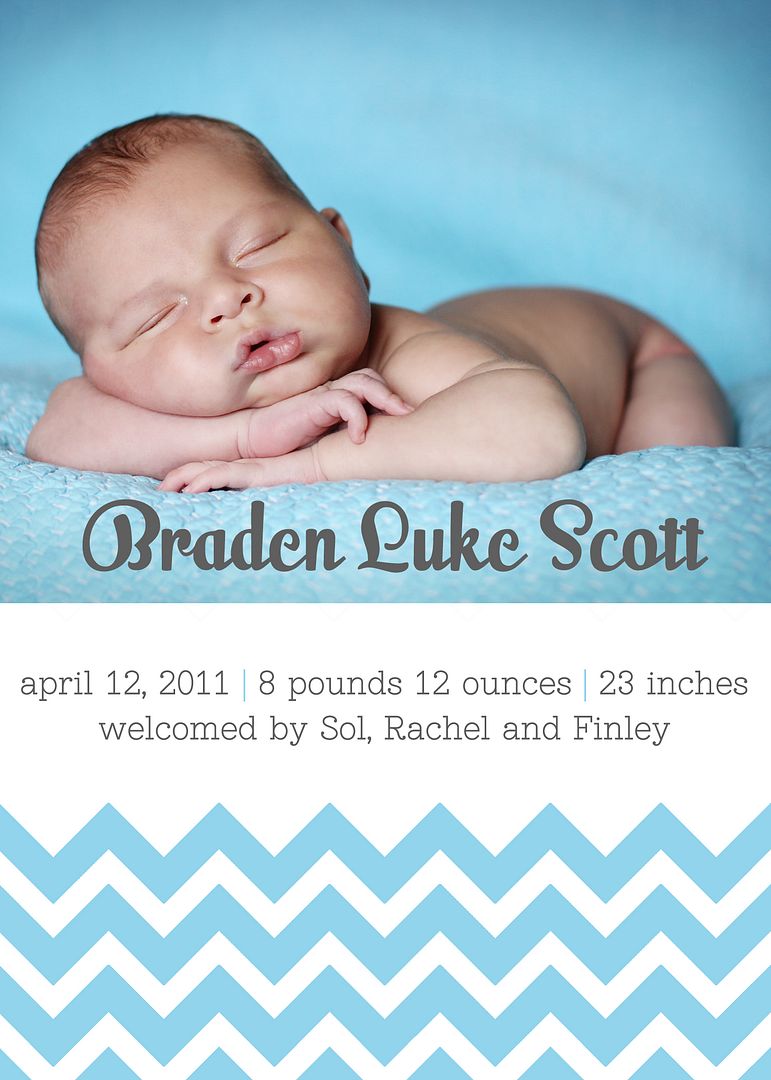 I designed the announcement and took the picture alllll by myself. Impressed? Then you should go to
my Etsy shop
and see the other things designed by Vic and me. If you aren't impressed, then don't go. I won't have hurt feelings. Just kidding, I will. Maybe.