I don't have a lot of words to go with these pictures. I just think Braden has a sweet, cute face and that there are at least a few people who need to see it. Now that Victoria is gone, you can expect a lot more pictures, because I know at least one person will appreciate them (I mean, one more than the people who are obligated to say that my kids are cute because they are related.)
So there aren't a lot of words to accompany these pictures.
Just some smiles.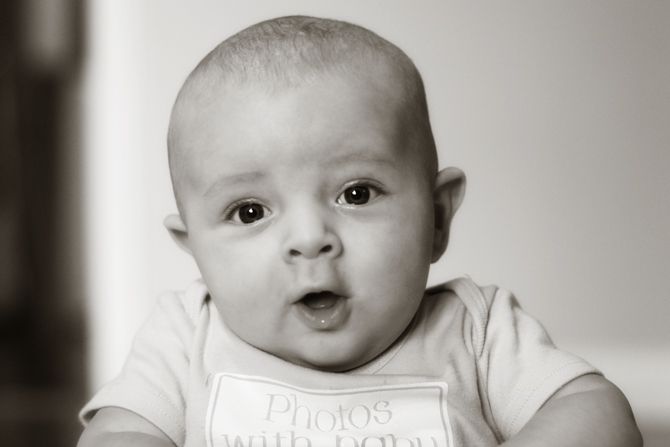 And some tears. And drool.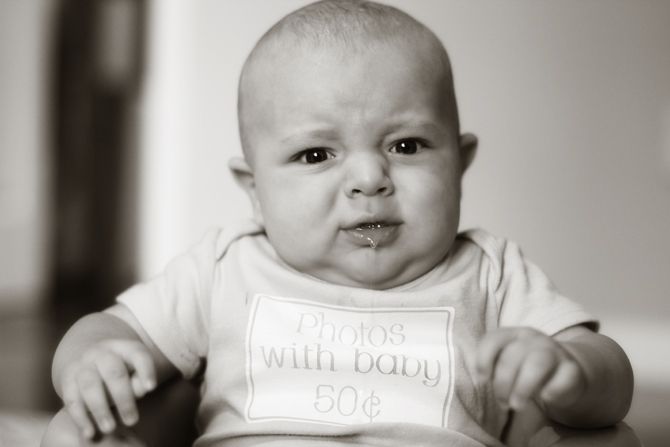 That is all. For now.
(And thank you, Courtney, for the shirt! I had to pay Braden $2 for all those pics!)