One of my favorite things about the Outer Banks is the Wright Brothers Memorial. My family lived in Dayton, OH for many years--the home of the Wright Brothers. The brothers took there first flight at Kitty Hawk on the Outer Banks--and this memorial We had a lot of fun
taking pictures there two years ago
, and I was excited to recreate a few of them.
The Wright Brothers and my two babies--they do look like brothers, huh?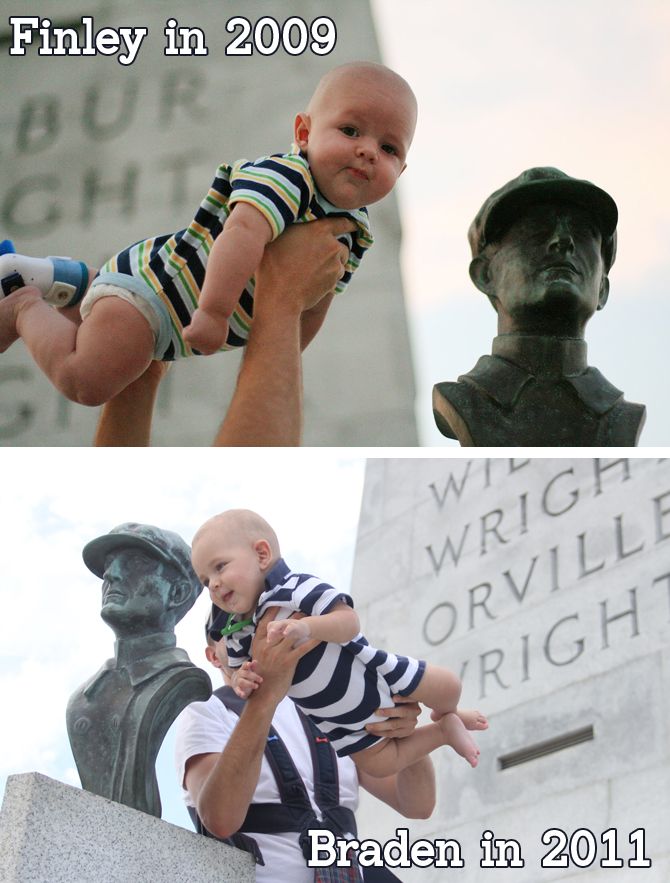 One of the things I didn't catch during our first visit was the quote around the memorial--it had a few words that made great photo opportunities. (
See my awesomely clever photo collage here.
) Yes, these three are geniuses.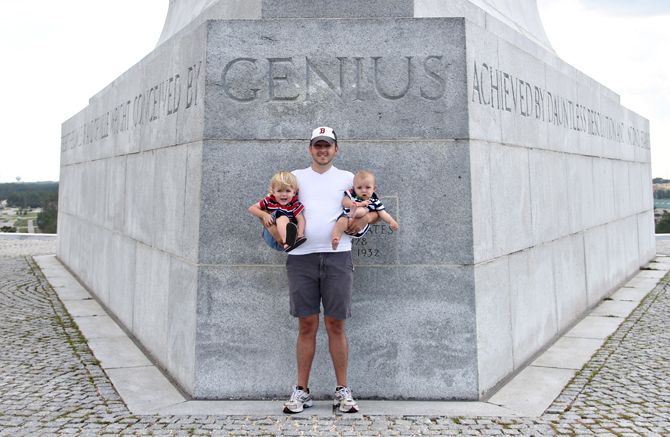 And two of these are brothers.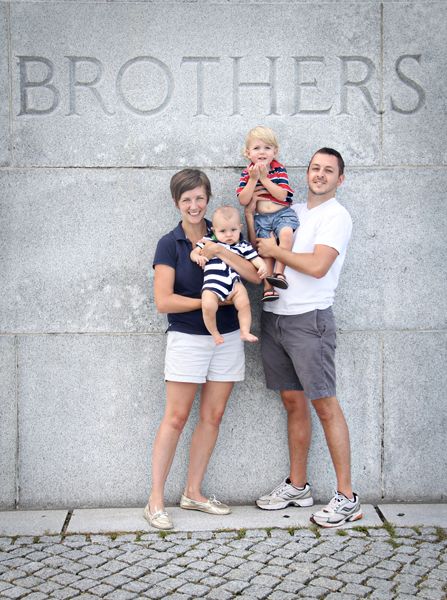 Love these guys.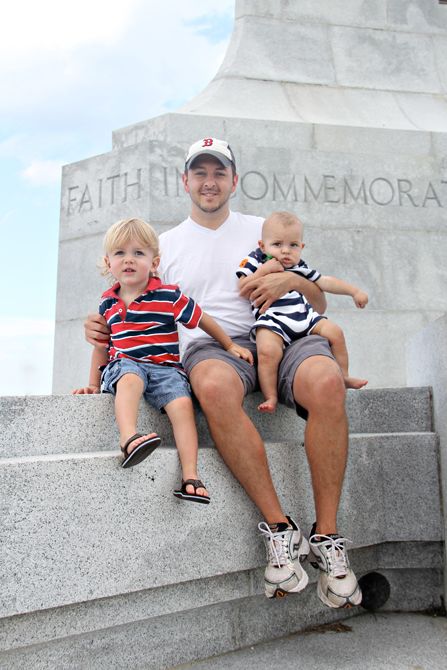 And this is my favorite picture from the outing--my sister and her boyfriend. We were so glad they were able to make the trip with us!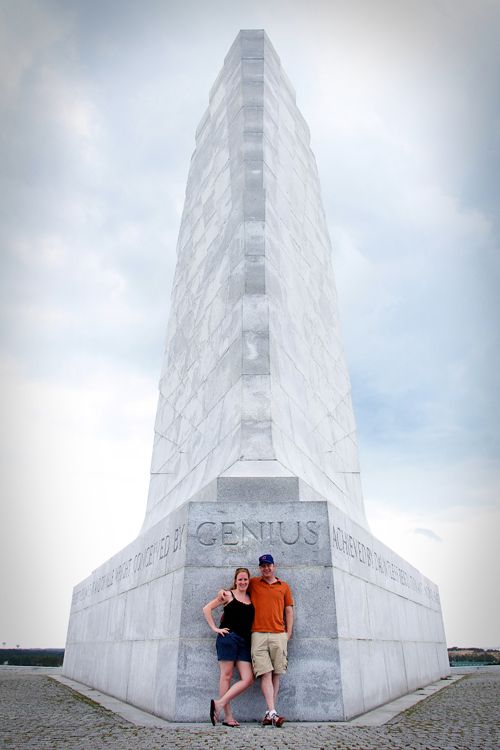 I promise--I only have one more set of pictures to post, then you don't have to think about my vacation anymore. :)