Braden and Finley are getting to the point where they can do more and more things together--and it's so fun to watch! We moved them into a room together this weekend--and it's going pretty well so far. I'll be blogging about that in a few days when we are a little more out of the woods. But one of the cutest things they do together--bath time!
Seriously, they are a hoot together. Other cute moments from bath time... squeaky clean Braden cuddling with his dad. (Finley was making us all wear medals from marathons, hence Sol's awesome outfit.)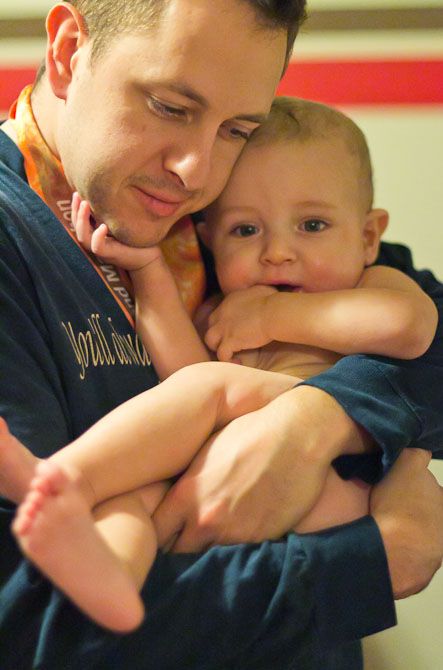 Braden kind of likes to stick his face in the water--until his face is actually in the water. He's a bit dazed from the dip.
Too cute.