Are you ready for a lot of random Instagram pictures? Well get ready. I haven't cleared out my phone in about a month, but we'll just start with the trip to South Carolina!
1. Naked baby at the beach.
2. Happy parents on a quick date at SC.
3. Mama with B.
4. The family that wears printed shorts together, stays together.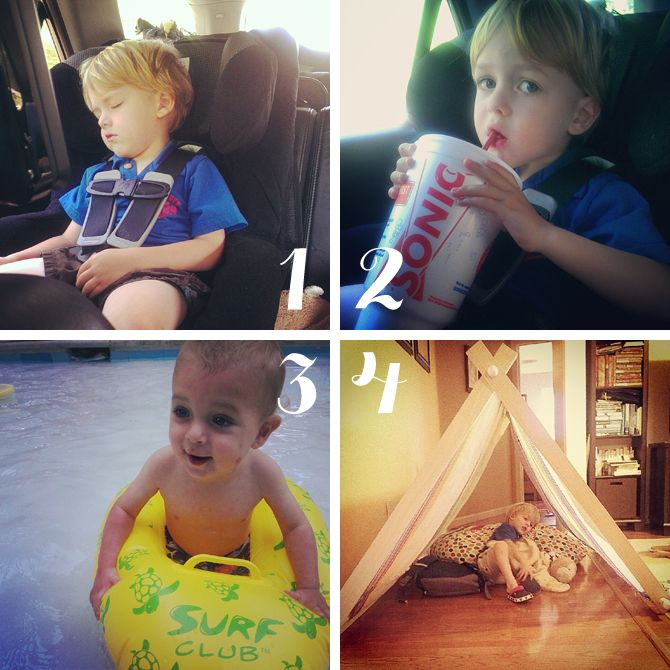 1. Zonked little boy.
2. SONIC.
3. Brady in the pool.
4. Finley in a tent.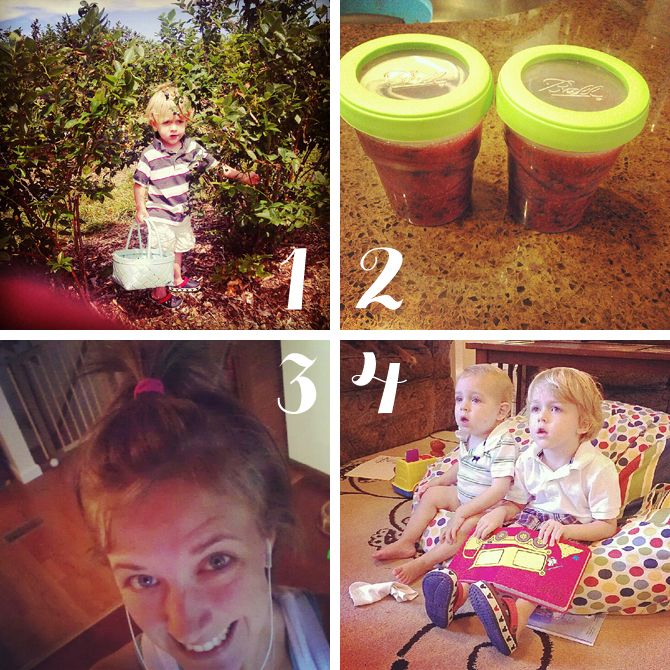 1. Finley picking blueberries.
2. Blueberry freezer jam! So delicious.
3. MY HAIR IN A PONYTAIL!
4. Boys watching Mickey in a trance. Sometimes I have to cook and they get to watch TV.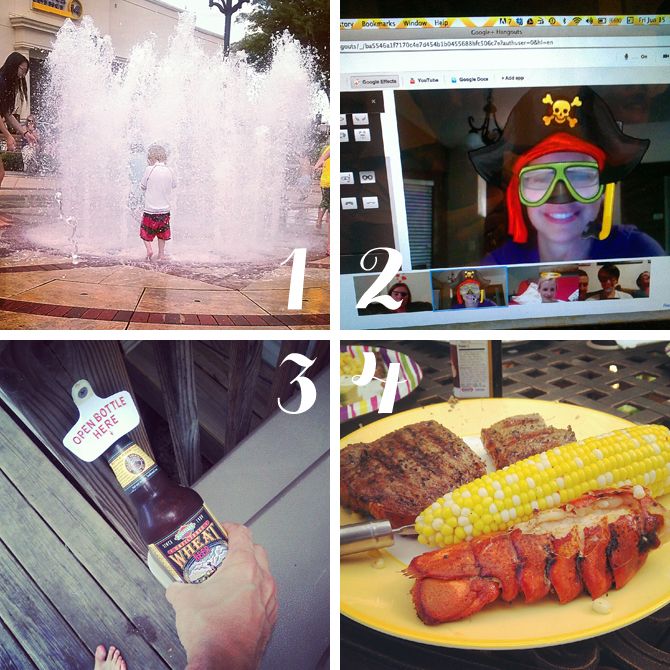 1. Brave Finley in a fountain.
2. Ridiculous high school friends in a Google+ hangout
3. Boulevard is sold in VA now! Hooray!
4. Delicious Father's Day lunch on the deck.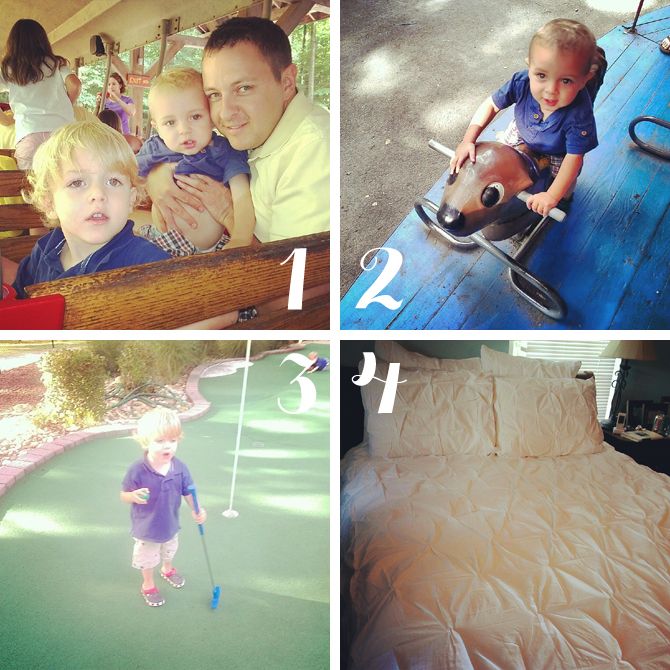 1. Boys on a train.
2. A squirrel on a carousel?
3. Finley seriously made a hole in one.
4. Our new duvet--it's all Sol wanted for Father's Day. #joke

My new Instagram name is solandrachel... it was causing some confusion when I posted to Twitter since it didn't match. I'm really loving Instagram because it reminds me to take pictures of little things I wouldn't normally shoot with my big DSLR and it makes me happy. Happy Friday!