I think normally a new swing set wouldn't merit it's own blog post, but the story of how ours came to be is too fun not to share.
As I've mentioned one of out favorite places to shop is Craigslist. It's safe to say that ALL of the large furniture in our house is from Craigslist--with the exception of a dresser and shelf from IKEA. After many weeks of searching on Craigslist, Sol eventually settled on a swing set.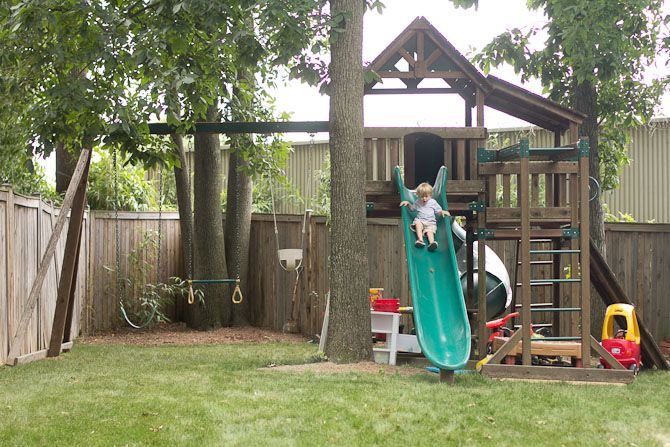 It's huge. Bigger than huge. It's right on the edge of looking ridiculous in our backyard. Sol has currently put all our outdoor toys underneath it, so it kind of looks like a yard sale, but it's still awesome. And if you look closely, you can imagine 495 running right behind our backyard, beyond that second fence!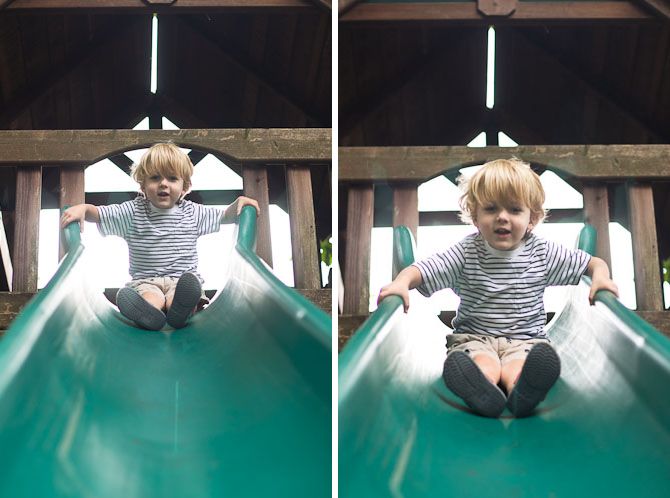 It has two slides, swings, monkey bars, a rock wall, a cute picnic table and a little fort. It's awesome. The boys love it. I think they could literally play all day in it. They sand table moved under it--providing a little more shade. They both love love the sand--Braden thinks it's delicious!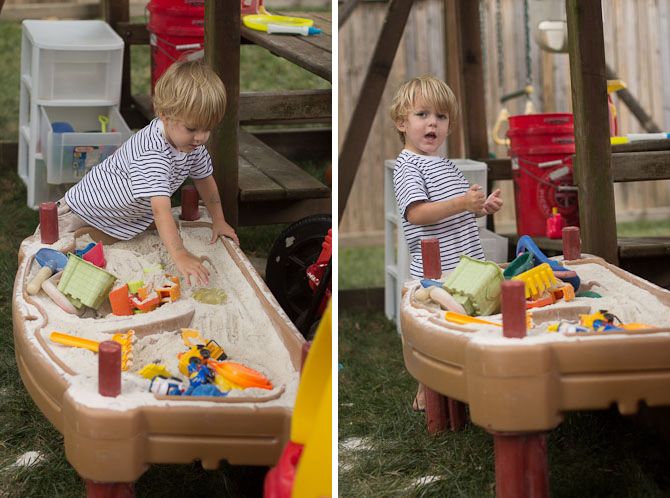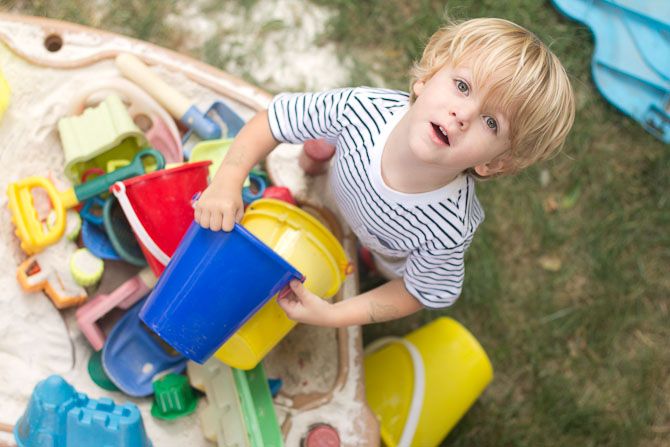 Every morning since it arrived, Finley runs to the door and looks out and says, "My swing set is still there!" He also told Sol that if it rains, we need to put the swing set in the shed. Um... probably not.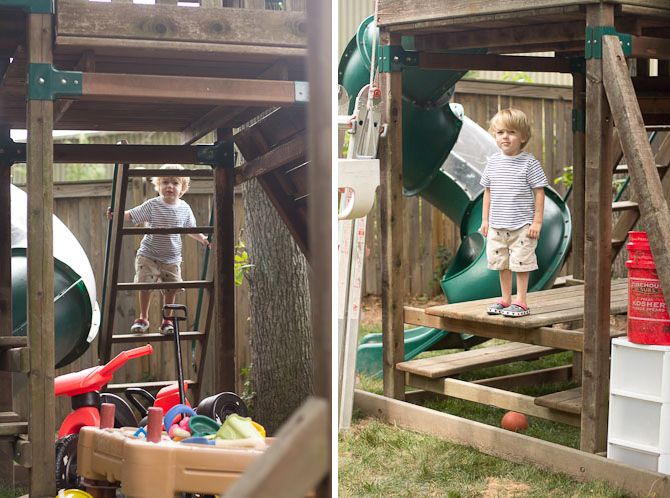 All four of us love it. I'm so proud of my super Craigslisting husband. And I'm even more glad we hired some dudes to disassemble, relocate and reassemble it for us or we would probably be working on it for a month.