Howdy! We're in Kansas currently hanging out with my ole pal Vic and her family. Finley thinks that Kansas is the house that we are staying in, so that's funny. We're having a blast--and I think the highlight for Finley has been riding this pony at the Deanna Rose Children's Farmstead.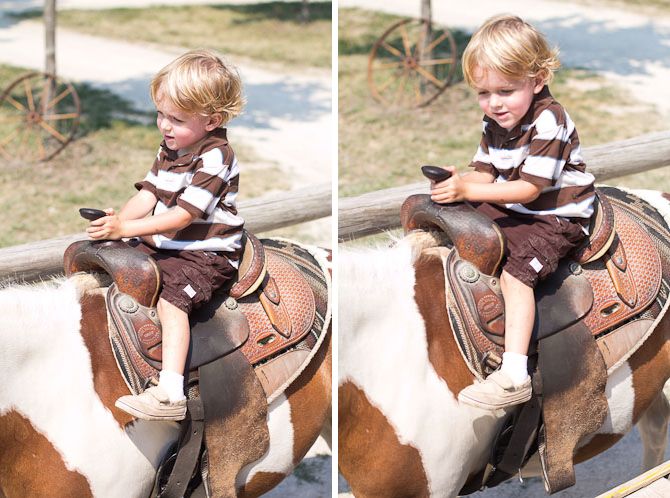 I was completely shocked at how brave my little boy was--he wanted to ride the pony and he did. I didn't walk around with him, I didn't help him mount the pony or even walk him to it. He marched right over to it and didn't look back. Also he didn't look at the camera, but that's normal.
The pony's name was Cowboy. And luckily we got a pony that matched Finley's outfit. Whew.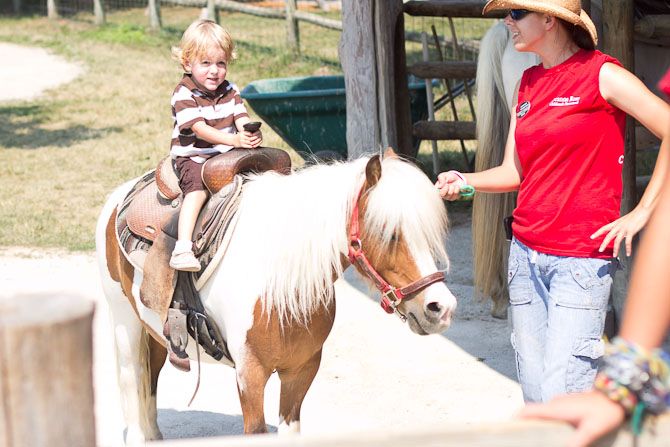 It was so hot--but that didn't take away from the fun for him! I love the way he held on so tight to the saddle! Such a cute little horseman.