Life making stuff with Victoria at RV Parties is always fun. We have lots of awesome ideas, some of which don't always pan out. One of our recent great ideas: making
platters
.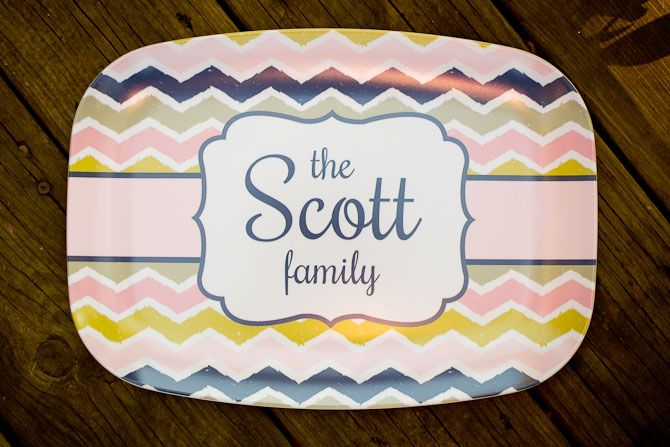 I totally love the way it turned out! It matches
this invitation
which is pretty much my new favorite thing. Making plates to match parties. How could you not want custom plates and platters for your next shindig? I'm collaborating with my friend Jenn to throw her son a monster party--and couldn't resist printing him this plate! (Don't look, Jenn!)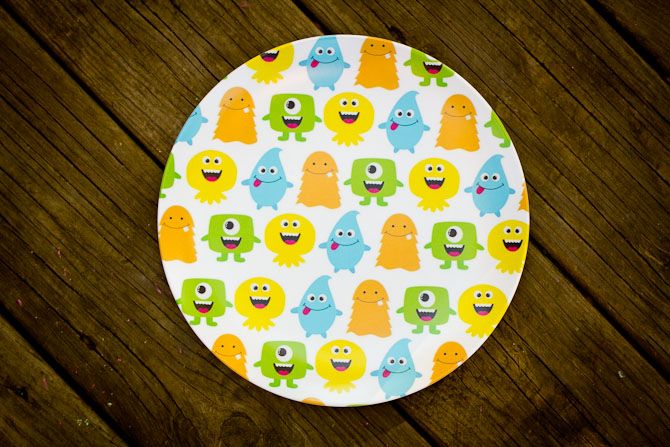 I've been selling plates
for over a year and they are a standard in our house. I don't even use our other plates--we seriously eat off these for every meal. They don't break. They are the perfect size. And they are pretty. I recently printed some state plates for us because I didn't have any. And obviously I needed some.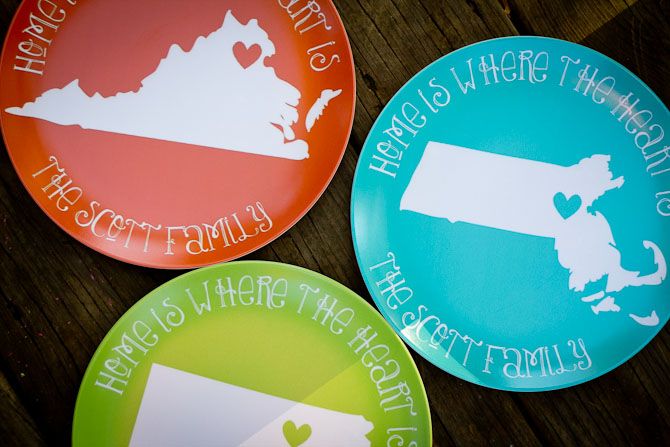 I have a booth at an upcoming holiday craft fair type thing and wanted to have a few different plate examples to display. Vic and I are really excited--she's been printing cute paper goodies for me to sell while I stockpile plates. I got a little square card reader to take credit card payments and some gray chevron fabric to make a table cloth. It's safe to say we are going overboard. But that's ok. It's what we do best.
Go check out the shop if you need any
plates
for Christmas--they really do make awesome gifts! Or if you have an awesome idea for a plate, send it my way!