Hi friends! Welcome to the Instagram wrap up...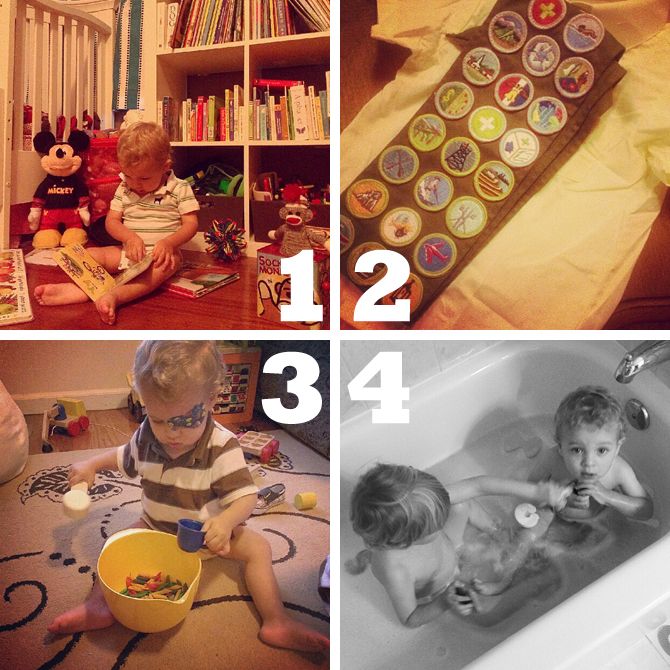 1// Braden loves.to.read. He loves to be read to and he loves to read to himself. Mostly a Thomas the Train book.
2// The first element of Finley's Halloween costume...
3// Desperately trying to occupy Braden so he won't rip off his eye patch.
4// Finley insisted on cleaning Braden. Too cute.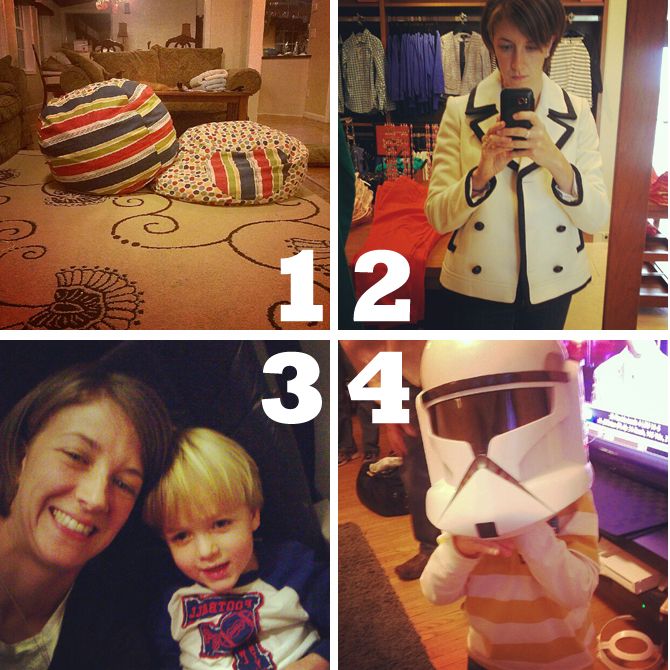 1// I finally made Braden a bean bag. You can guess which is which.
2// Thanks to all the Instagram voters who helped reassure me about buying this coat. I LOVE IT.
3// F and I on one of many plane rides--both boys were so good!
4// Um, I really want to make a good Star Wars joke, but I know nothing about it. Sad.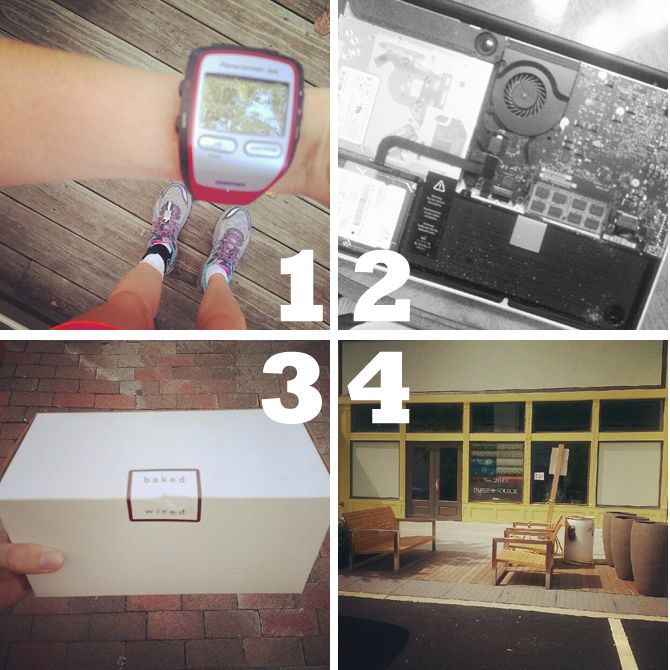 1// After running 20 miles, I like to treat myself to the biggest Diet Coke and bag of ice at 7-11... and soaking in the tub with both.
2// I replaced the hard drive in my laptop ALL BY MYSELF. Take that.
3// Baked and Wired--what got me through a 20 mile run was knowing it was waiting for me at the end.
4// Friends, there will be a Paper Source within 2 miles of my house in a month. Please contain your jealousy.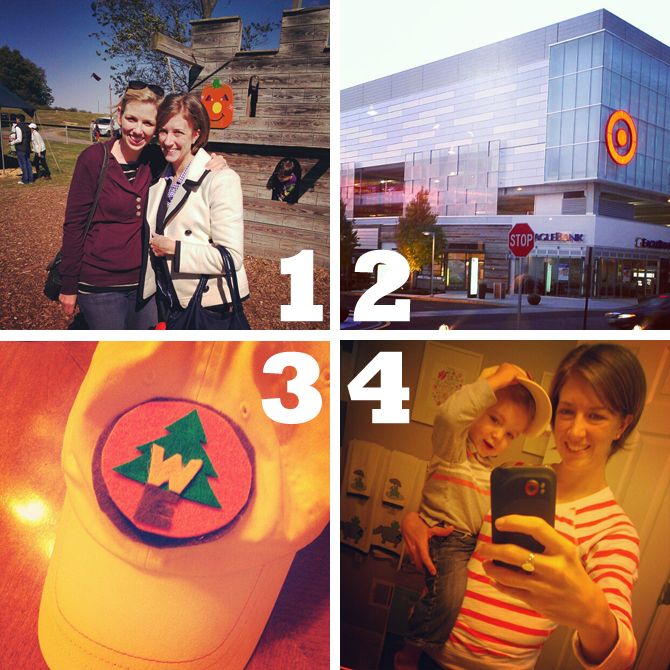 1// Em and I patchin' it up.
2// TARGET IS OPEN BY MY HOUSE! I want to move in.
3// Second piece of F's costume...
4// Braden is my buddy.
Let's be Instagram friends... I'm @solandrachel.