Today we're leaving Lawrence and heading for KC for the last stop on our great Kansas tour. We've loved spending time with our dear friends here--watching our children play, chatting later than we should at night and cleaning up the kids' never ending messes. We made a quick visit to a pumpkin patch Tuesday evening for a few minutes--we were the only people there which was a fun way to do it. It was ridiculously dusty and bright--but the kids had a fun time running around in the patch, navigating the hay bale maze and going down the slide. I love this rare picture of the two of us Julia snapped--sun flare and all.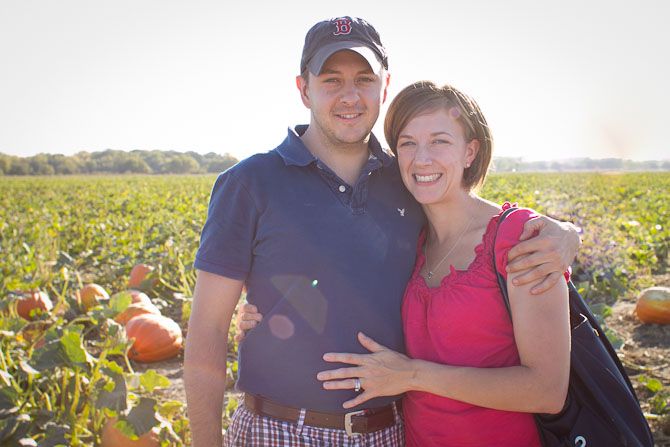 There were some really big pumpkins, and as you can tell, Braden and Finley both thought it was a good idea to participate in making a boy tower on the pumpkin. Nope.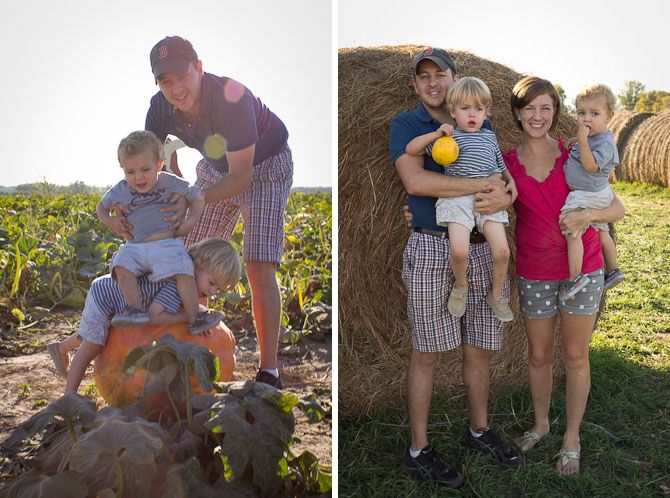 There are several more pumpkin patch adventures in our future, so I hope you are in the mood for more pictures pretty much like this.
And marathon update #100: if you are interested in getting texts about my marathon progress,
you can sign up here
. I think it updates you 4 times during the race... unless I don't finish, in which case it will update you less. :) I've also signed up to have it post on my
Facebook wall
and
Twitter stream
, so you can follow there too. 3:35 is my pipe dream--no one will be more surprised than me if I make it. I'm a little nervous about immediately posting my splits in case I don't finish or end up with a 4:02 or something... but I have no pride. At least I'm trying to have no pride.