As I've mentioned before, Finley has a warped, confused view of Christmas. Which is probably pretty normal for a three year old. One of the things he was sure of, was that on Christmas there'd be SNOW. My parents live in Little Rock, AR, where there hadn't been a white Christmas in over 60 years. It wasn't looking good.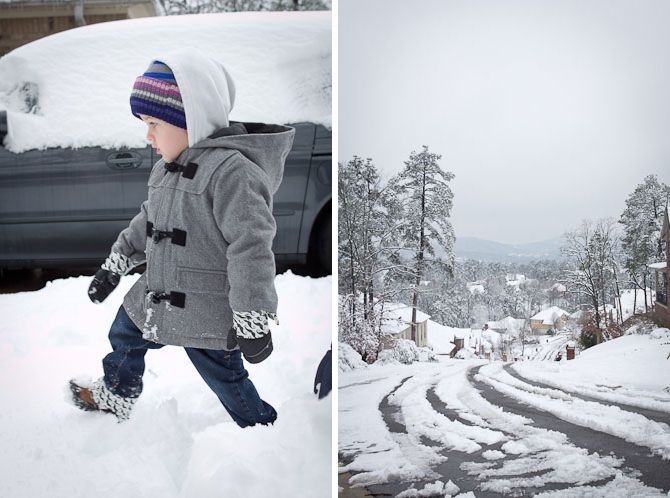 But it snowed. And not just snowed--we got almost a foot of snow. We lost power on Christmas for almost 24 hours (which was much better than most of the town!) and frequently lost internet.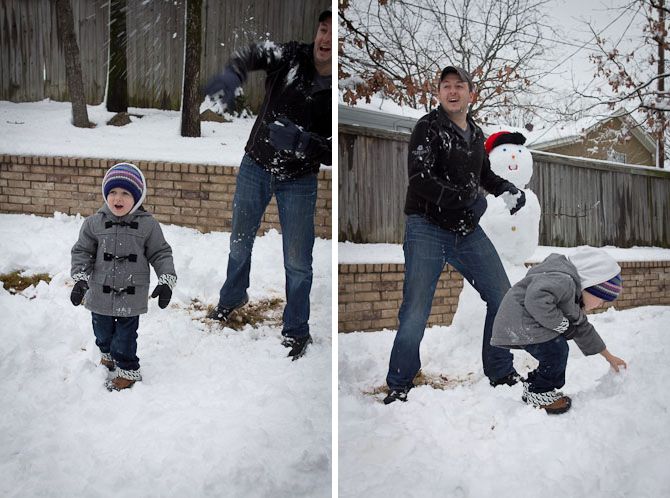 Finley was giddy to see the snow and loved to walk in it--not realizing that everytime it made his shoes and pants wet. When we finally let him go out and play, we duct taped his sleeves and pants to his gloves and shoes to keep some snow out.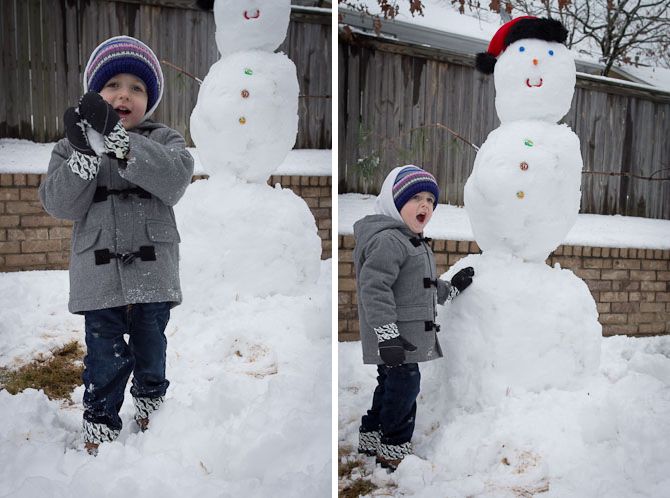 He named his snowman Oatmeal, and then quickly renamed it to Frosty. The next day, Frosty fell over and Finley told us sadly that he was taking a nap.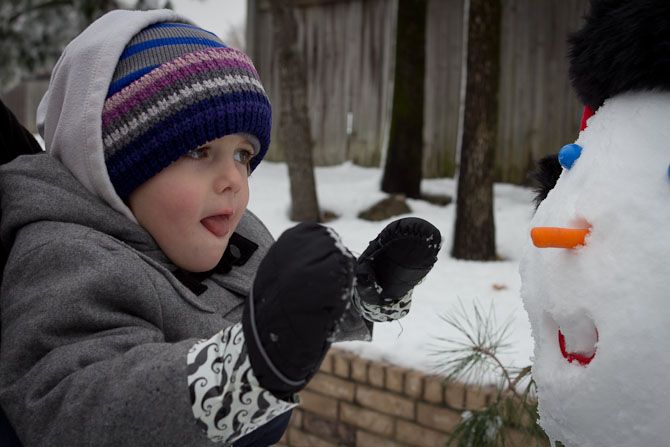 So glad we got to let him play in the snow... he had a blast. Although I think I would have rather had a warm house with electricity.