We spent a few nights in a hotel while we were homeless in VA--and lucky for us, there were huge windows that let in tons of lovely light. The boys were playing sweetly together and continued to be adorable while I moved around them and took sweet pictures. I downloaded a bunch of new Duck Duck Moose apps and the boys were SO entertained.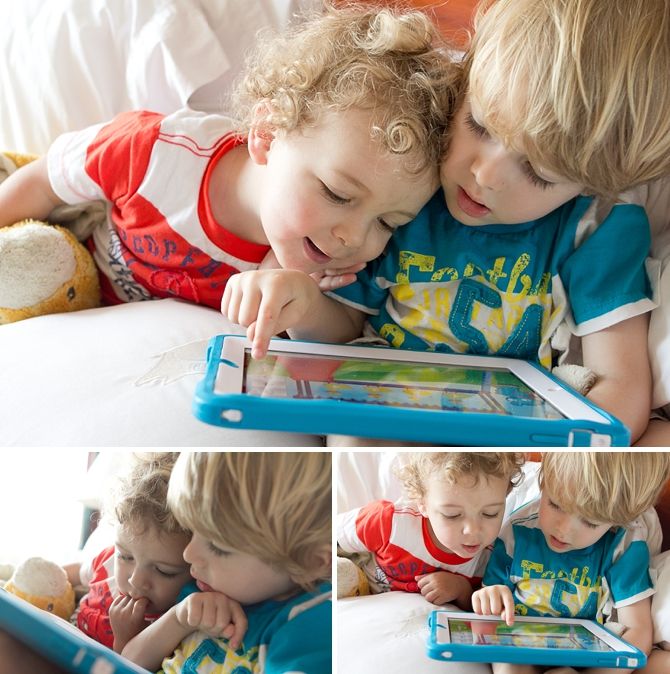 Braden snuggled close to Finley and put his head on big brother's shoulder. And he just giggled at whatever Finley did. It was precious.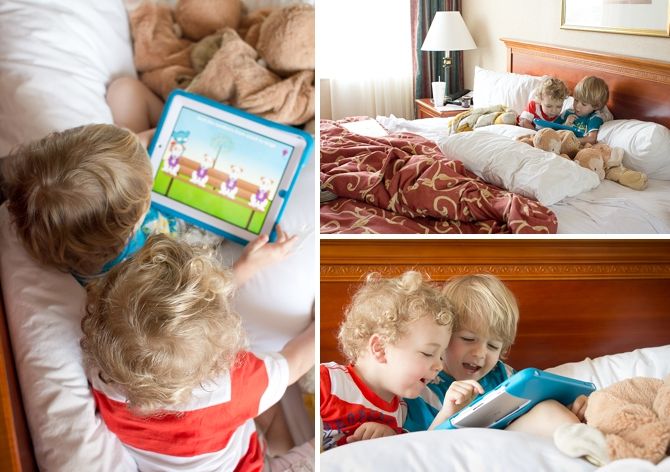 Of course all three monkeys and one giraffe were in attendance. When are they not?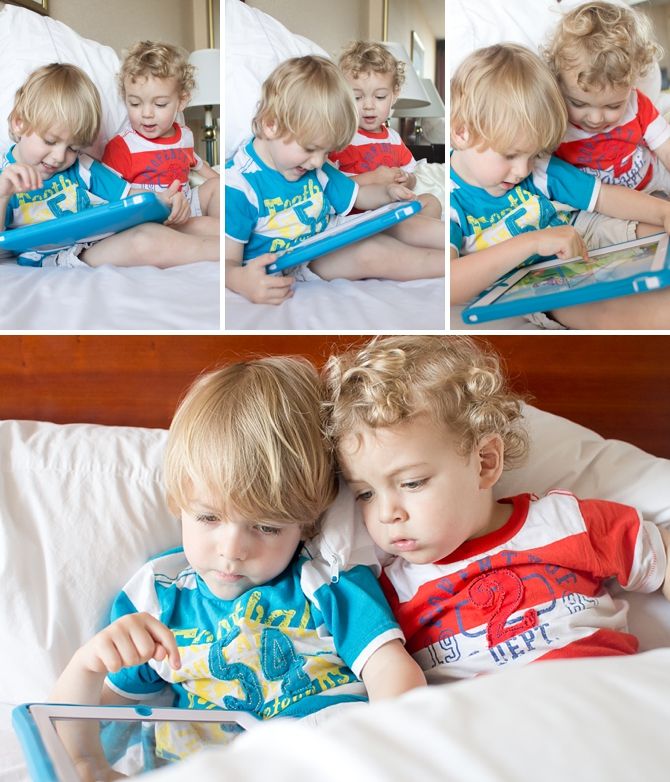 I was so proud of both boys--how Finley let Braden sit close to him and always made sure Braden could see. And how Braden kept his hands off and didn't try to touch the screen (since he has zero iPad skills currently).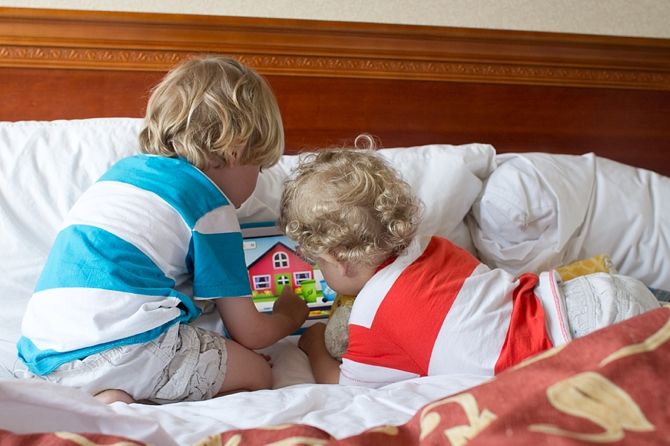 I mean, I was obsessed obviously. This is a fraction of the pictures I managed to take of two kids playing a game. Silly. It's just so precious to watch them be closer to being on the same level and be able to do things together. A few days after these pictures they figured out wrestling and spent a good fifteen minutes tackling each other and giggling. I imagine it won't be quite as cute in twelve years when they are middle schoolers... and there are three of them... and they are actually causing each other pain. But for now, it's sweet.