Once upon a time, we got some caterpillars in the mail, and we grew them into butterflies. They were ready to be released a few days after Keaton was born. Finley had loved the whole process and was excited to see them go. A few hours after we let them go--MELTDOWN. He told us they were his favorite butterflies and he wanted them to come back. Our obvious solution--buy another set of caterpillars. (I attribute most of the meltdown to the stress of Keaton... I think he was blaming it on the butterflies. Poor babe.)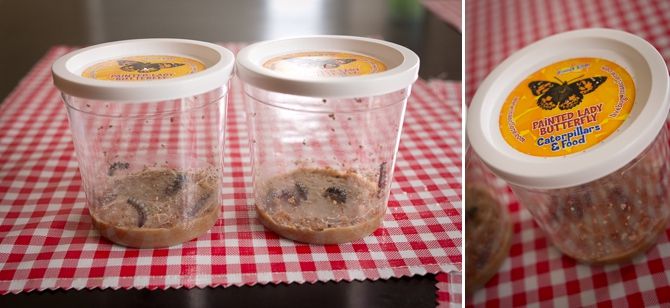 I documented it the second time around. And for the record, I think the whole process is gross. We bought a little kit of caterpillars that comes with a habitat on
Amazon
. After you get your kit, you actually have to send away separately for the caterpillars since they are shipped live from the... farm?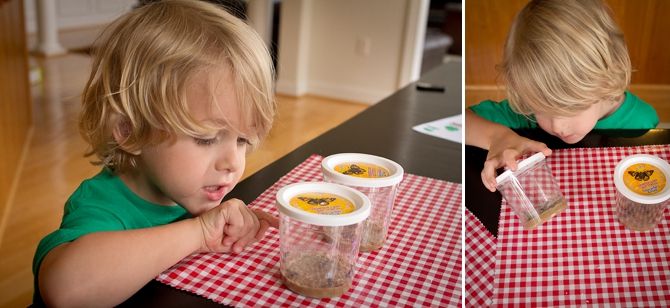 They start off little half inch bugs--and turn into massive huge GROSS caterpillars. Who fill their cup with poop. Yuck.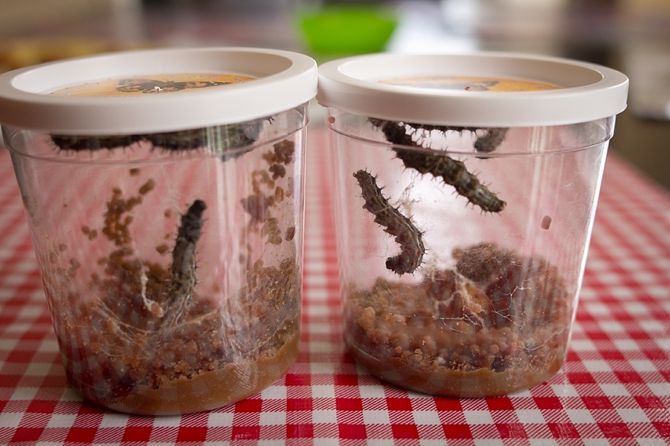 Eventually they make little chrysalises and you transfer them to the net. And then they mysteriously break out. Out of these ten butterflies, we didn't catch a SINGLE on busting out. And we tried!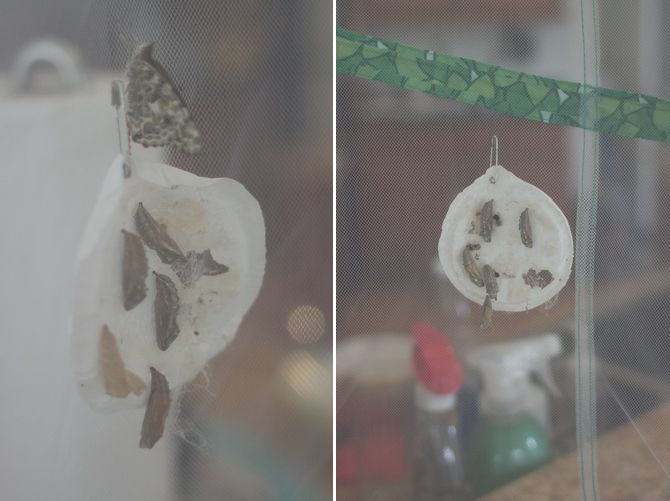 You are supposed to feed them fruit or sugar water... and we really didn't take great care of them. You can see a dead one to the right of the bowl. Whoops.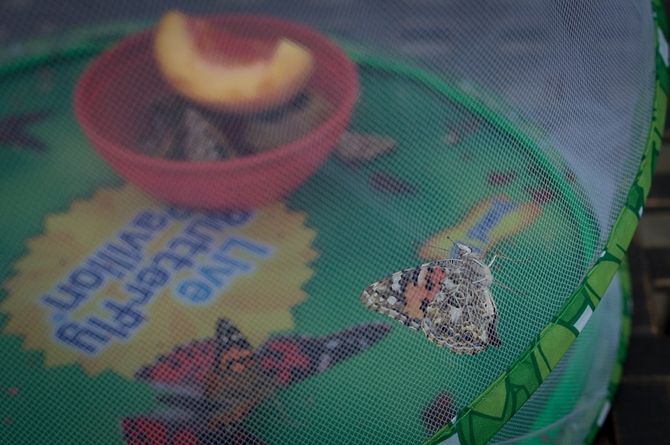 Letting them go the second time around was ADORABLE. For someone who was traumatized by it the first time, Finley didn't mind at all this time. And Braden--he loved it.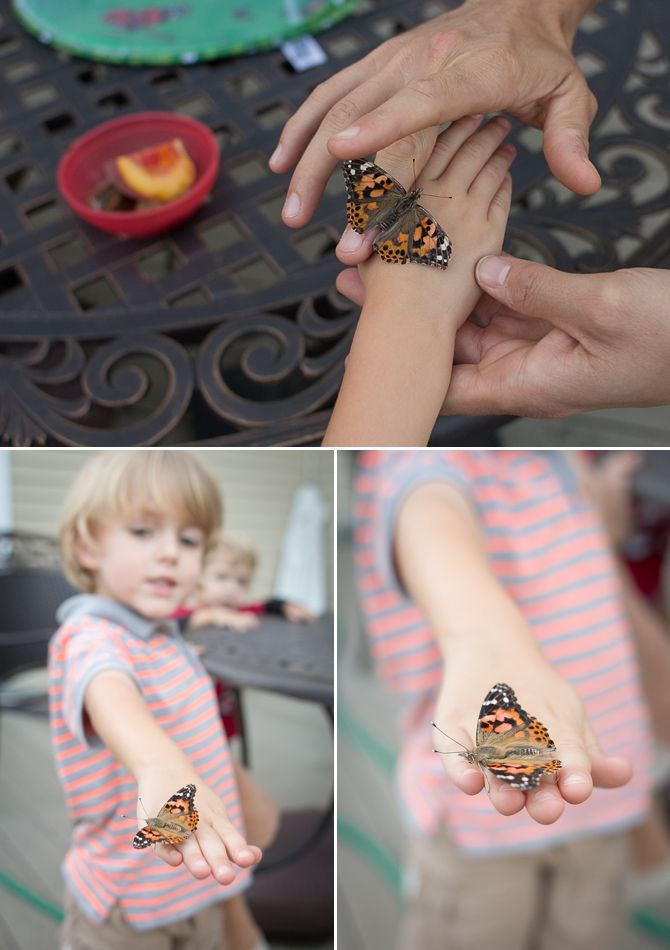 No pants on B courtesy of potty training.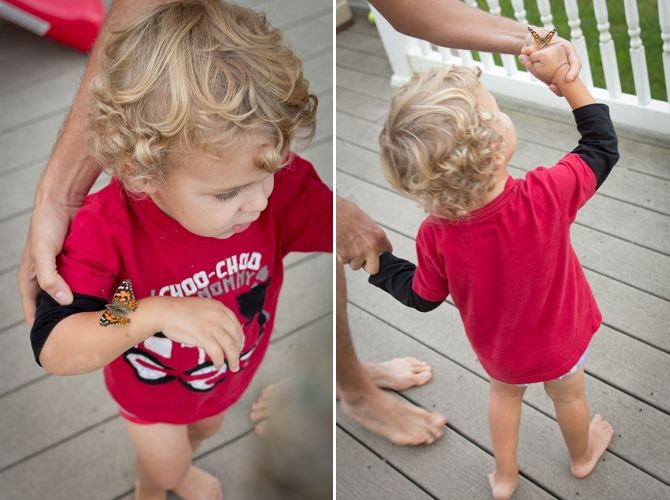 This butterfly flew away and came back to land on Mama Monkey's head. Finley thought that was hilarious.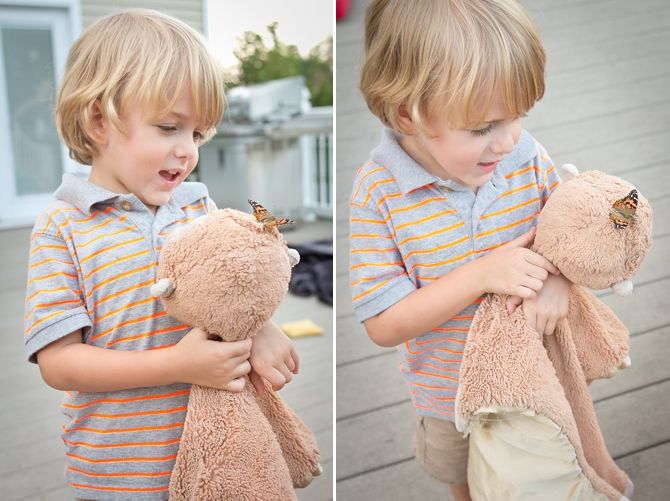 And the BEST/longest part... here are three videos I took of them letting the butterflies go. I couldn't choose between them because Braden is pretty much chatting and being entertaining in all of them. And it's just so funny to hear him talk. Enjoy.