We somehow skipped Keaton's one month check up and sailed over to the six week one--so here are his stats. He's still small compared to his brothers, but is exhibiting the same early weight gain that we expect to taper off recently. Even if they end up skinny as rails, I cherish the short lived days with chubby cheeks.
Head: 38.4cm 60%
Length: 21 3/4" 28% (passed F's birth length, but not B!)
Weight: 11lbs 3oz 57%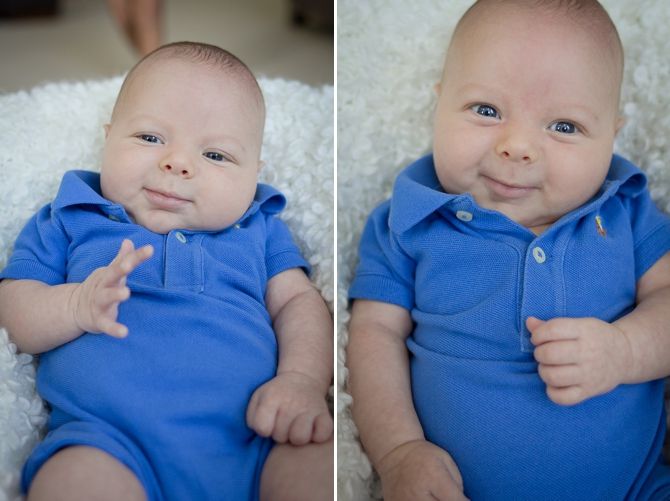 He got some shots which made him sad--and pretty grouchy for the duration of the day. None of us liked that. And I got to hear what Braden's imitation of Keaton's screams are. Fun.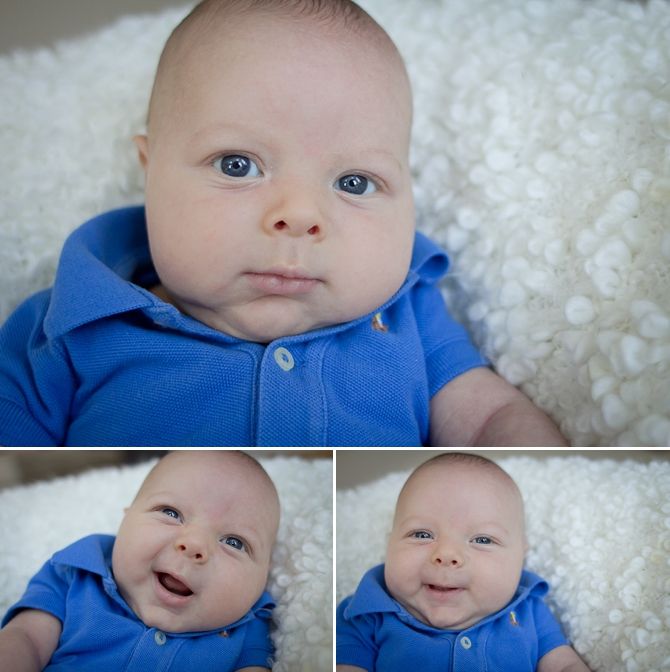 Keaton's rolled over once--I think it was a fluke assisted by the smooth leather and the slope of the couch cushions. He's a big smiler--our pediatrician said early smiling is a sign of intelligence. Harvard, you can be expecting Keaton's application in about seventeen and a half years. Stand by. She also said he had the head control of a three to four month old. I'm going to make sure I remind him of that whenever he's feeling sad later in life--at least he had good head control at an early age!