Another preschool rite of passage--the Christmas concert. After Braden's "performance" at his Thanksgiving feast, I was a little nervous how it would go. He started off by telling us that he didn't want to go to the concert and refused to get dressed--until I told him that his clothes were just like Daddy. Then he was super excited. He walked around saying, "I'm handsome like Daddy!" for a LONG time. Are you ready for this video of him singing? Are you???
HE DID IT!!! I have no idea why his teacher left him standing way by himself on the side of the stage, but I'm glad she did because we had a great view. Such a proud mama. He did some of the actions and didn't run around or scream or cry. SUCCESS. And adorable.
Finley's was hilarious too--I was so impressed at the long bible verse he memorized! You'll have to forgive the shaky camera-ing... Braden was sitting next to me and kept pulling on the camera strap and being wiggly. You can also hear him asking us if he can go to Chick fil a and telling us he's dressed like Daddy.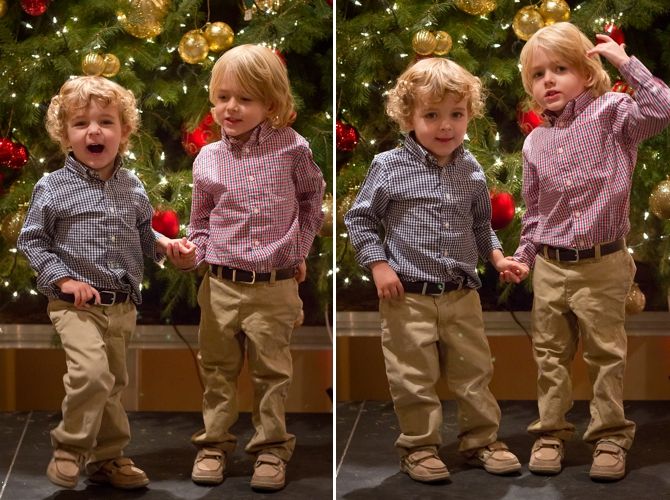 Also, look how cute. They were so excited about wearing belts. Such simple Christmas joys.