My shutterbug tendencies are rubbing off on Finley--we finally replaced the batteries in his old camera and he hasn't wanted to put it down since.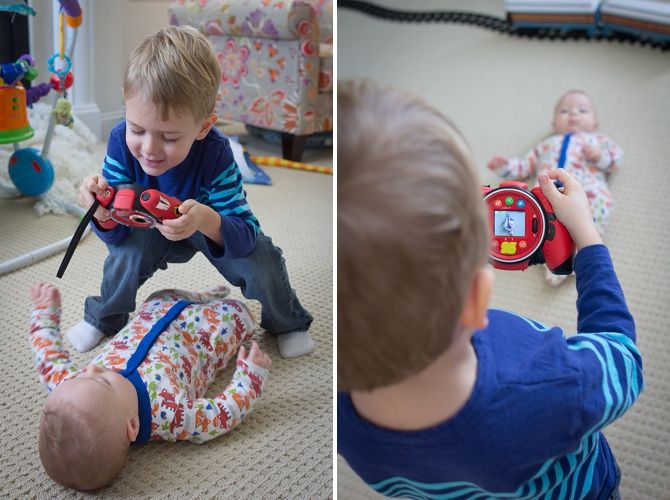 I can't really blame him--we clearly both think Keaton is adorable. Someone needs be documenting every minute of his life, right?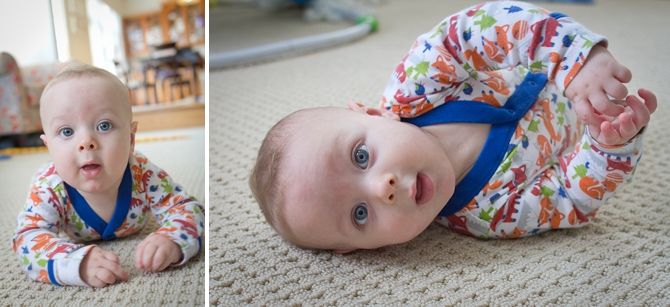 His favorite game to play with the camera is to have me give him a color and he goes and takes a zillion pictures of red or blue or orange things. And by pictures, I mean blurry shots of like a piece of green fuzz. And lots of chopped off heads. It's precious. But, hey, it's never to early to hone your craft.