Sometimes I feel like Braden is a million things at once. He's my boy who loves to sleep and cuddle, and sucks his thumb when he's tired. He's also my boy who throws a mean tantrum when the piece of plastic wrap he found on the floor tears after carrying it around for hours. He'd eat chicken nuggets for every meal. And sometimes he does (chicken and waffles is a thing, right?)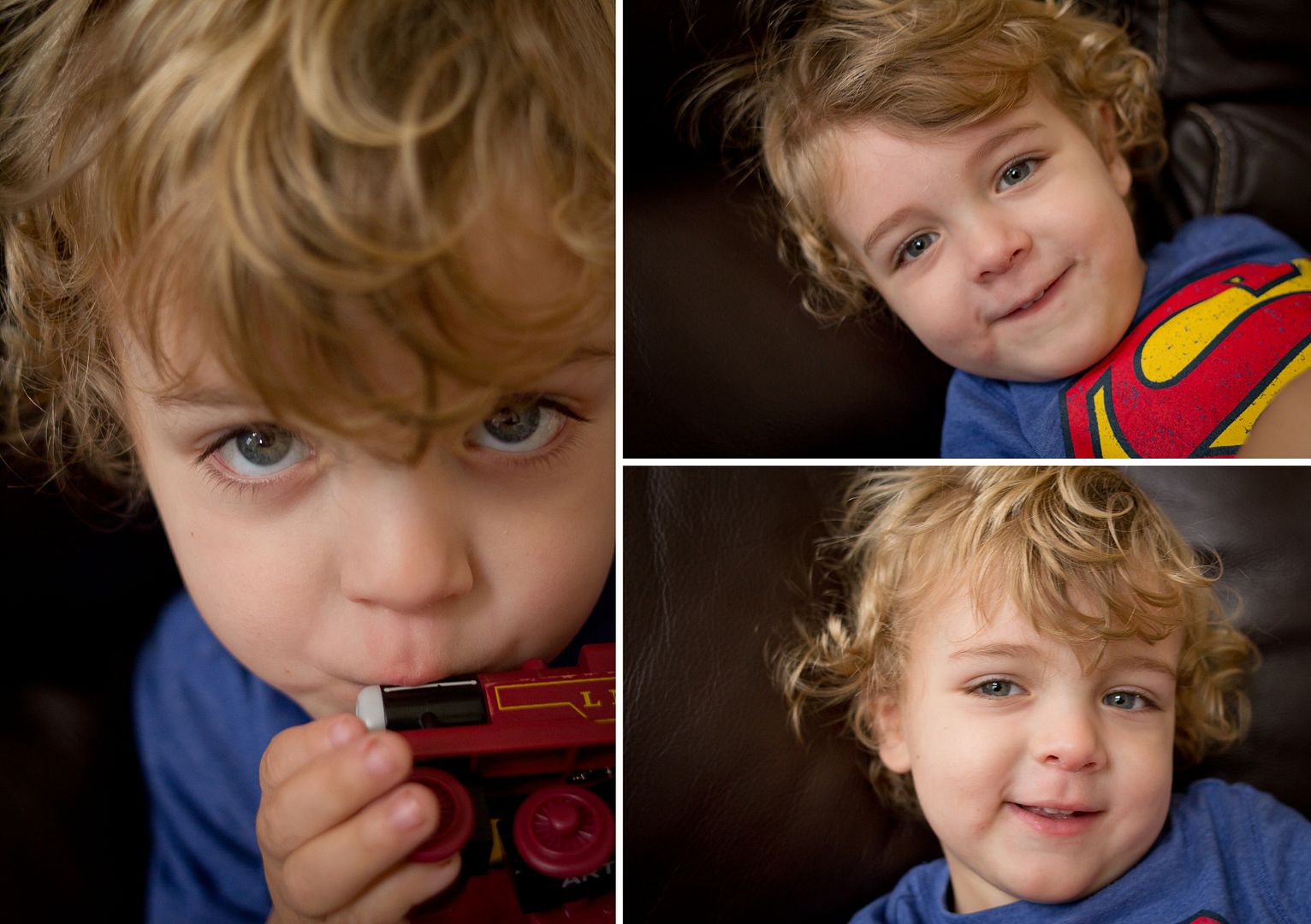 He loves trains. Fiercely. But he's afraid to watch the Polar Express and has no interest in watching Thomas. Reading about Thomas? Yes, all the time. In fact, he pretty much loves to read all the time. He has a steady of rotation of objects he MUST HAVE at all times. Sometimes it's a maroon train he calls the baby Polar Express, sometimes it's a train magnet or a lollipop stick, or a little cargo train with a Christmas present in it. Or sometimes it's a straw or bit of trash. He loves all things equally.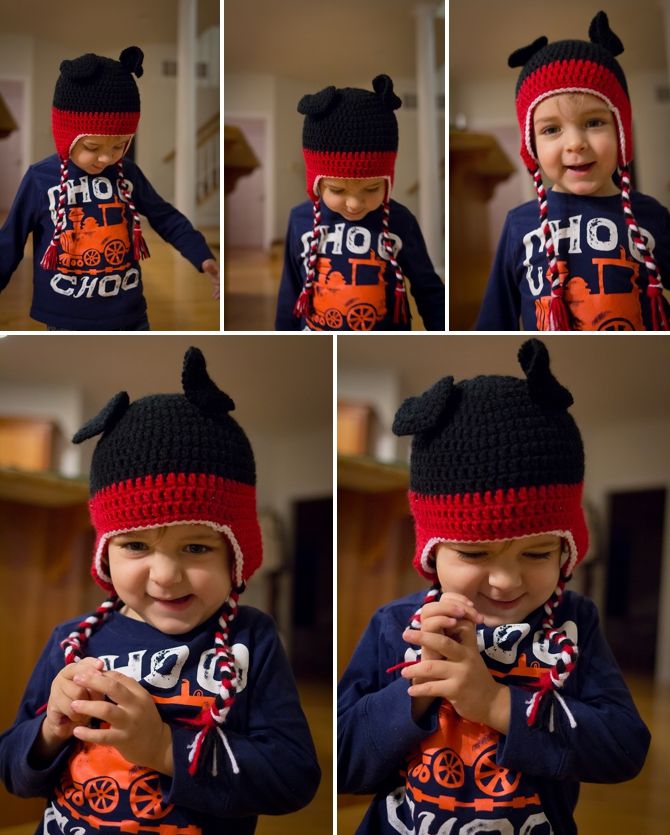 Except for Mickey. He loves his new (seasonally appropriate!) Mickey hat an awful lot. He loves to sing Chim Chim Chirree, Do You Want to Build a Snowman?, John Jacob Jingleheimer Schmidt, the song from his Christmas concert, any song from Peter Pan and make up gibberish words to all of them. He loves to read. He loves to tell us what to do. He's articulate and sweet and stubborn. All the things that make up a perfect two year old.