It was so fun to spend Christmas in Colorado--even if it meant a little extra coordinating with Santa. Santa left the boys big gift in Texas and his elves delivered a few goodies for their stockings. The boys still got plenty of presents from each other, Sol and me and the other Grimmers.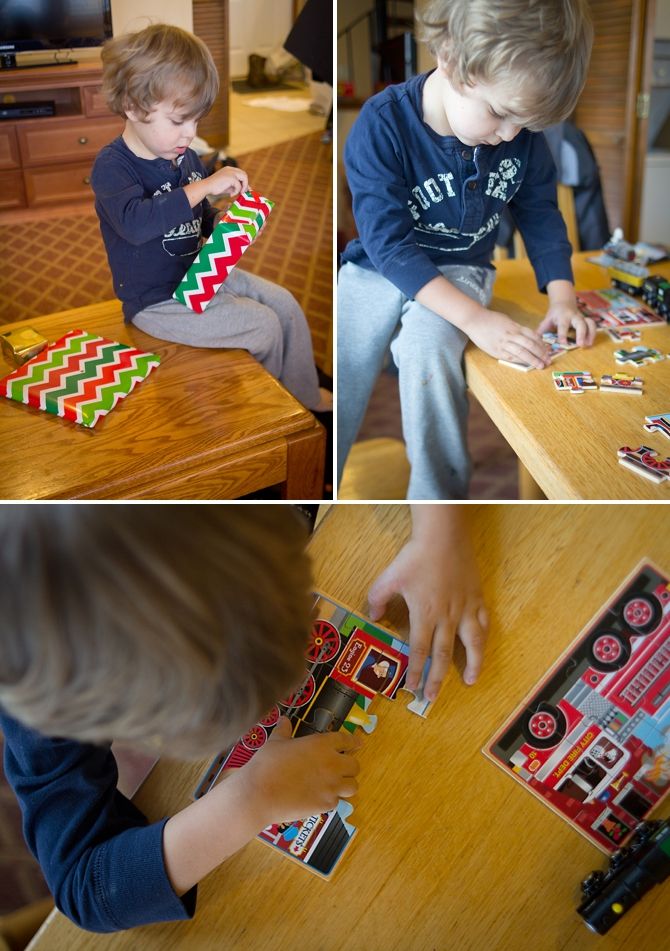 We tried to keep things minimal--we got them each a puzzle, book and another little gift. Finley loved his National Geographic Animal Encyclopedia and Braden was so excited about his Little Critter Christmas Book. Like, so excited. It's super long and we've read it SO MANY TIMES already.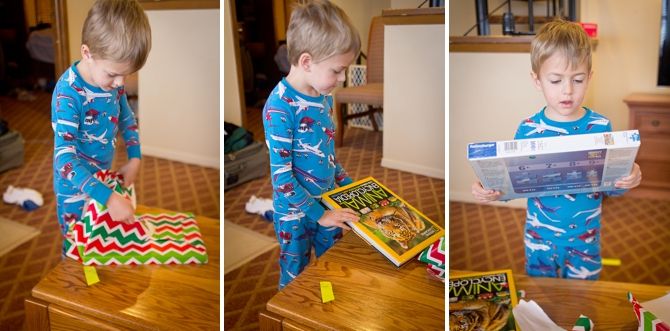 My sweet cousins brought tons of goodies for the boys and were the BEST at entertaining them. They decorated cookies, colored, built snowmen, went on sled rides... Braden and Keaton ran them ragged.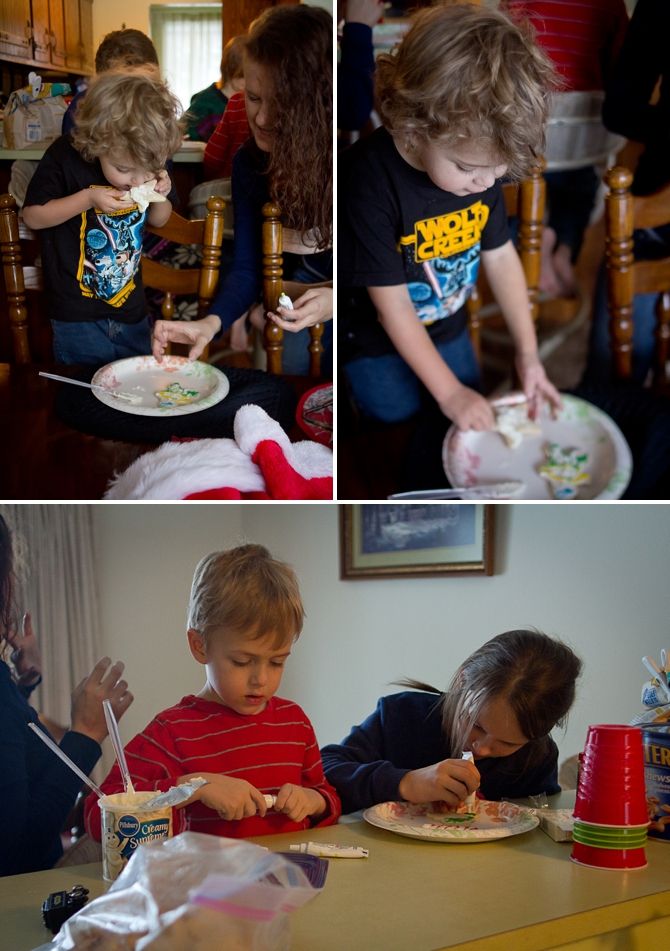 I loved everything about the trip--but seeing my brothers and grandparents and extended family love my boys, that was pretty special. Keaton is always pretty smitten with my dad--and tennis balls and putting small things in bigger things.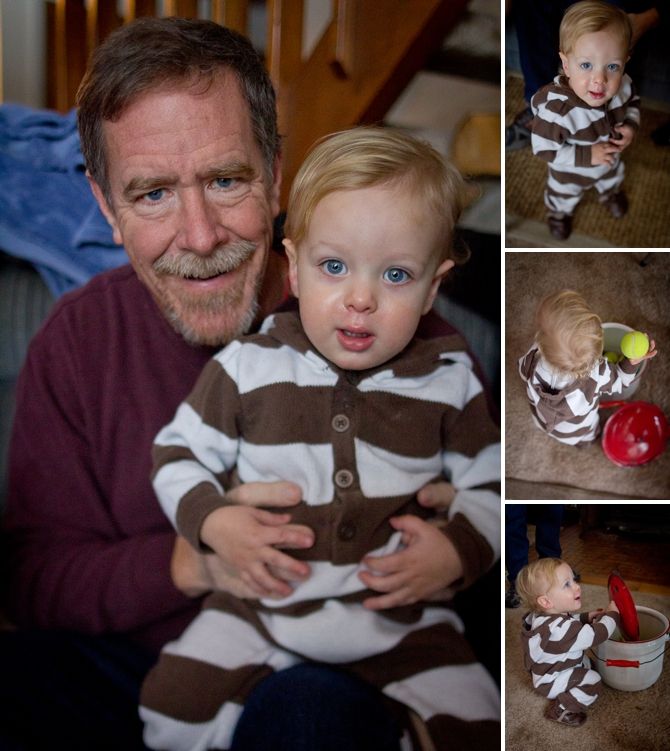 Also, the taxidermy. Next to seeing my grandparents play with my boys... is the taxidermy.