Oh hey, did you miss me? Lots has gone on in the past few weeks... including letting my domain expire and having to do some internetty sleuthing and call the customer service about verifying my authority or something... but it all works now. Hooray! To celebrate, how about I blog?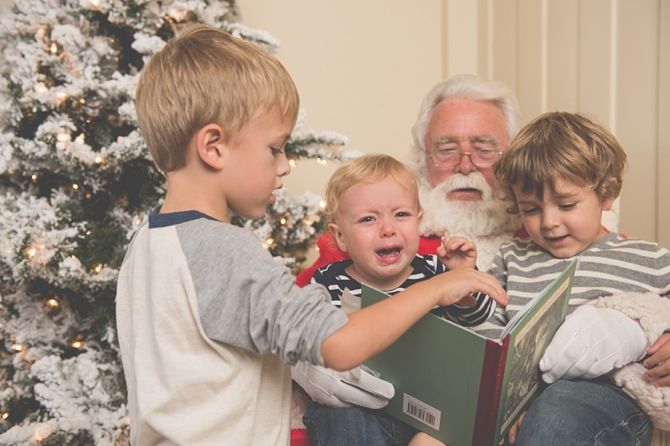 One of the local photographers (
Yvette Michelle
) had Santa come to her studio for some cute minisessions... I thought it would be fun to have the boys get to meet Santa in a quiet non-mall environment and get some cute pictures. Two out of the three agreed--not that you can see the joy on any of their faces.

The boys got to tell Santa what they wanted for Christmas and he read them the Night Before Christmas. Santa was actually napping in his chair when showed up--it was cute and authentic.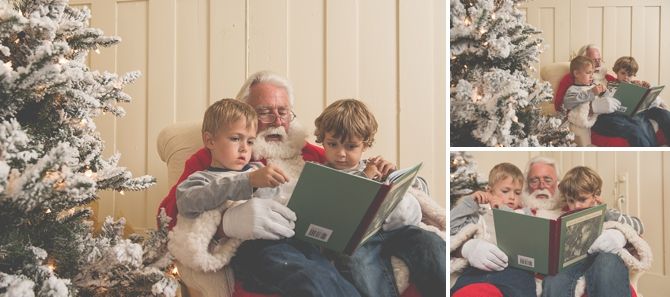 The photographer also had a cute twinkly light set up--Keaton was a lot more willing to participate in that part.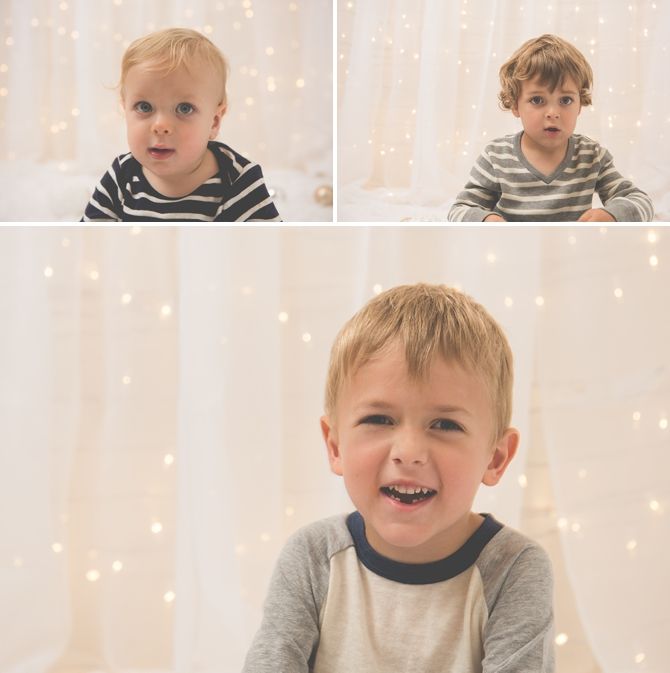 They were still my rascally, non-cooperative boys and we didn't quite get one of them all paying attention... but that's pretty par for the course.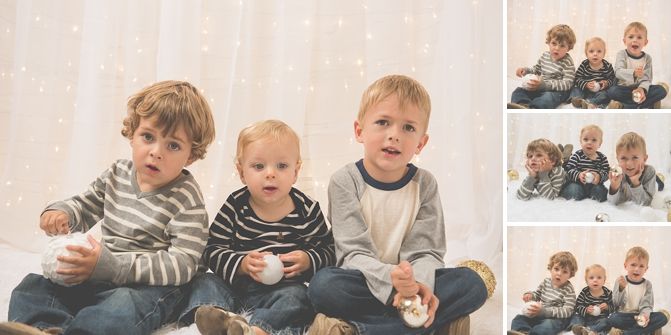 We're enjoying kicking off the Christmas season by wearing short sleeves and having our neighbors make fun of the fact that we own a snow shovel. We used it already this year--to scoop our moldy pumpkin off our porch. Apparently they mold in like two days because it's so warm and humid here. #TEXAS!!!