Sol wasn't able to come on a spring break adventure with us this year--so I decided the easiest option would be for me to take the boys to my parents' house in Little Rock for a few days. It's a six hour drive, which seemed almost reasonable to do alone. The day before the trip, the air conditioning decided not to work, which made the trip a little more uncomfortable. It would periodically come on--but not when we needed it most.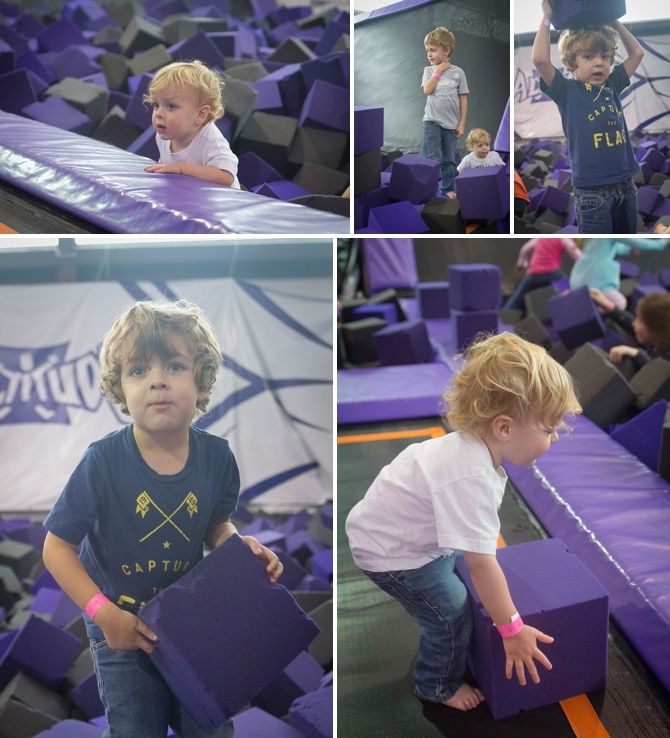 I've been a lousy photographer lately--I think its because my children outnumber my arms, so its hard to actually use a camera. We had lots of fun in Little Rock--the boys played with my brothers and learned about Super Smash Brothers. We went to our favorite train restaurant and an awesome children's play place. We also ventured out to a trampoline park on what happened to be character day. The boys had a ball running around chasing Spiderman and Batman! They mostly wanted to build towers out of foam blocks instead of jumping... whatever makes them happy.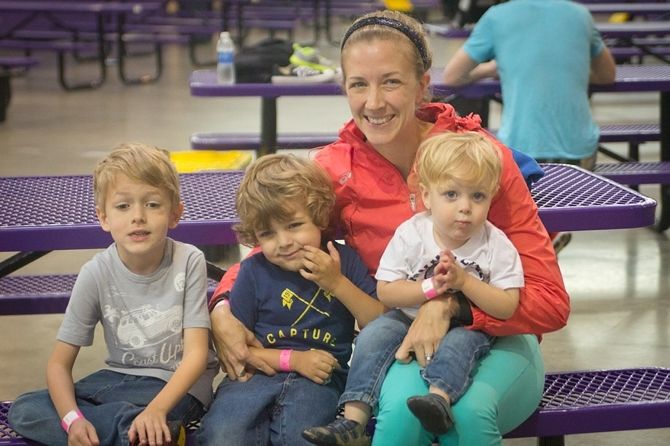 I managed to squeeze in three Pure Barre classes and many more donuts. I routinely call Finley and Braden by my brothers' names--Dan and Ben. So I was glad to have this picture of the big boys matched up with the brother I confuse them with! They thought being on all the shoulders was pretty funny.