Epcot gets a bad rap--its maybe my second favorite park, and the kids always seem to love it too. Our Epcot day happened to be Cory's birthday--and we kept telling him we had a special birthday lunch planned. And we did--with princesses! We were a little boy heavy to full appreciate the princesses--but the food was so good and all the moms liked seeing them... and that's what really matters. Poor Edmund was having a rough day and spent the entire meal sleeping on the floor. No princesses for him.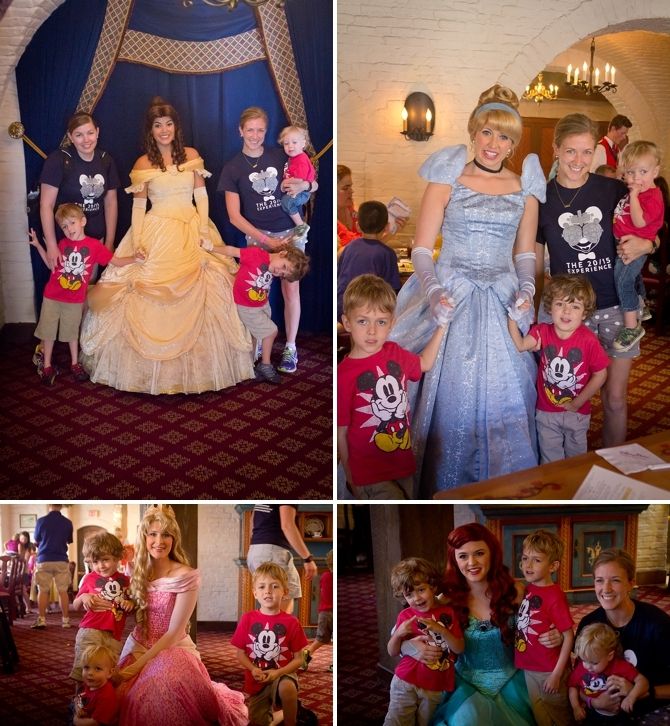 We tried real hard to get a picture of the kids in their Target Mickey shirts. It was hot and sunny.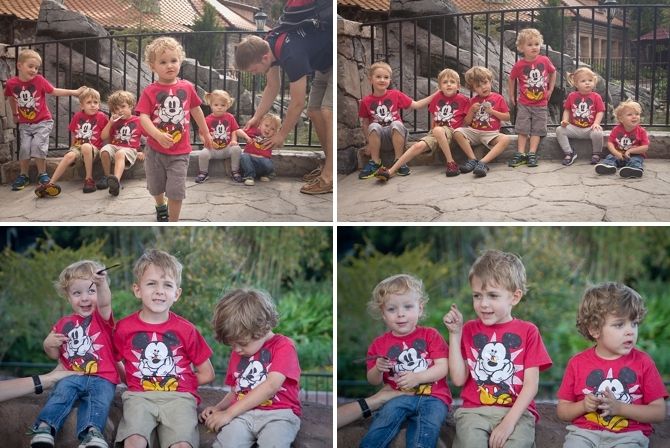 We were at Epcot during the Flower and Garden Show--and while we missed a lot of the fun things they had set up, we did spend some time at one of the parks they had brought in for the event. It was a really cute park--with chairs for the parents and rocks for the kids to jump off of. In typical kid fashion--we take them to a park with fast rides and fun shows--and they have a blast jumping off stuff and drinking from a water fountain.
Animal Kingdom was our shortest day--we did the Safari, the Lion King show, the Dinosaur ride and the grown ups went on Mt. Everest. Our main goal at Animal Kingdom is always to meet Russell and Dug--and this was one of our favorite meetings. I love how they fuss over the boys! And Dug showed them his toys and pretend squirrel. I tried to coach Finley on his character interactions by brainstorming questions to ask them--he asked Russell where Mr. Frederickson and Kevin were... his answers were pantomimed "sleeping" and "babies."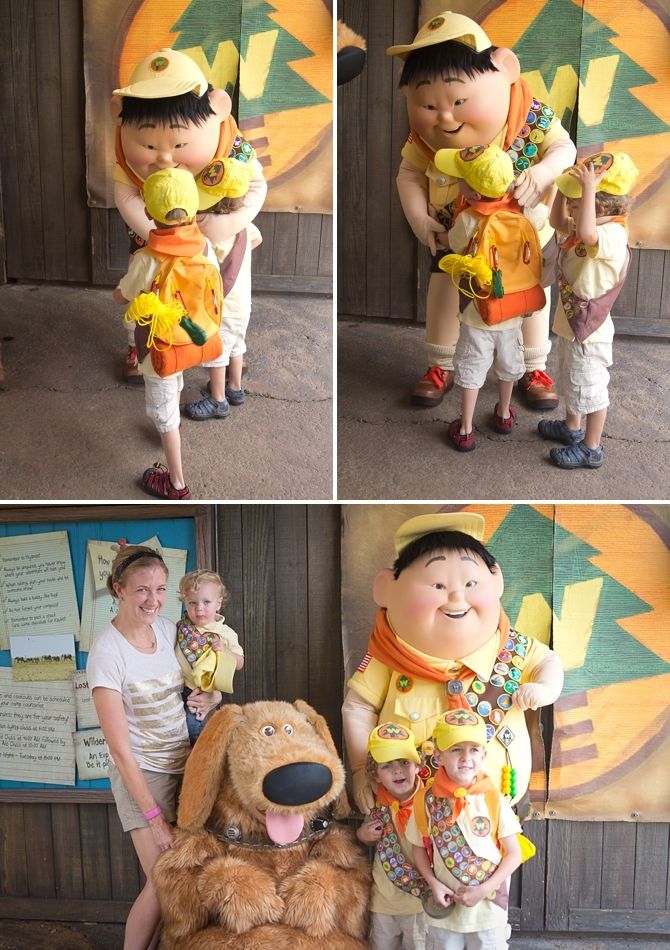 I love that they'll still all dress up--even if Keaton refuses to wear the hat that matches his outfit. I'm guessing these days are numbered.