I can't believe we're wrapping up Kindergarten! Finley had a good year and really enjoyed himself. He had a few rough patches with having a hard time not chatting all the time... but the last few months seemed to go much better. He stayed on green every day and even got blue once!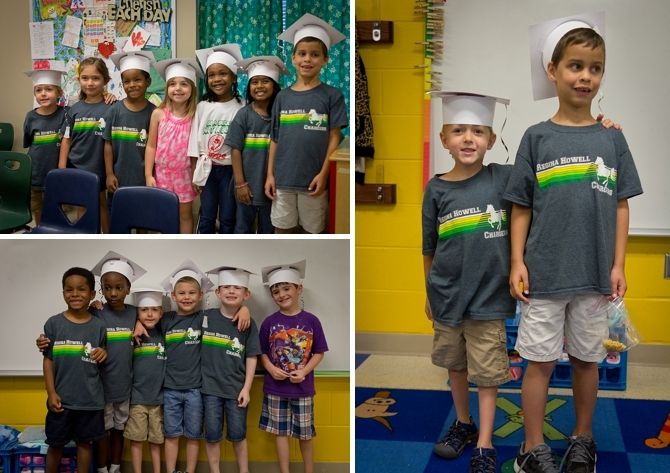 His school doesn't do a Kindergarten Graduation--which I didn't realize we needed in our lives until all the cute pictures of little kids in caps and gowns popped up on my news feed. His class had a little celebration consisting of cute paper hats. They sat in rows and watched a slide show, then ate pizza. I think he's aware that he's the tiny one in class--he's told me he doesn't like it when other kids call him cute!
His self portrait makes me laugh. Also, his ability to smile is really horrible. I didn't get a picture of him with his teacher or with me--kind of a mom fail. It's my first kindergarten. I'll nail it with Braden.