I have so many things that I actually should write about... but the most fun one is the GILMORE GIRLS REUNION. So that's what we're doing now. My sister flew in for Chicago for the Austin Television Festival--which was hosting a massive Gilmore Girls reunion. Also known as, probably my favorite show ever. I had bugging lots of Texas friends to go with me--but in the end, it was so fitting that my own sis came with me and we went together, both pregnant.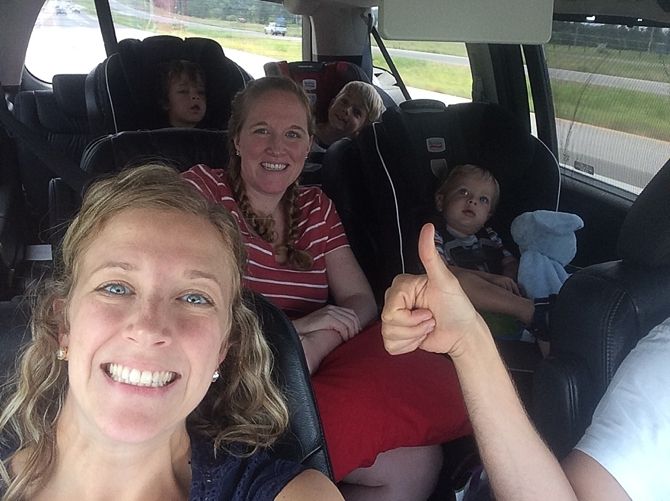 She flew in after working all night in Chicago--and we drove from the Houston airport to pick up Finley on his last day of kindergarten. And then we left nice and early the next morning for Austin!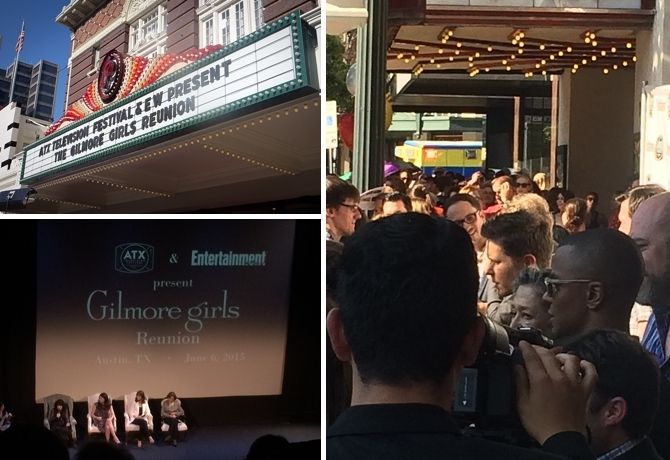 We bought tickets that guaranteed us seats in the balcony. The theatre wasn't huge, but lined up about an hour and a half early to claim our spots. We made friends with the people in front of us and I snuck up to get some pictures of the stars walking in. In the one above you can see Brian (from Lane's band), Logan, Miss Patty, Michel, Doyle and Jackson. The stars! They are just like us! They sweat in the Texas sun!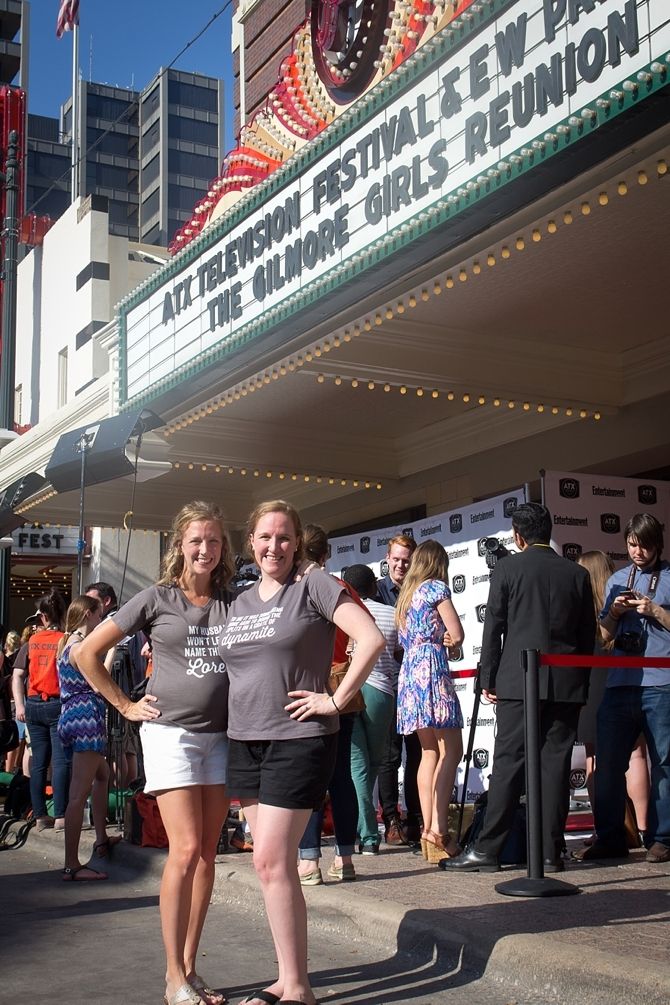 I ooobviously made us shirts for the event. I kind of thought lots of people would wear shirts... I was wrong. Mine says, "My husband won't let me name the baby Lorelai" and Laura's says "To me it was something more akin to doing the splits on a crate of dynamite." Not so subtle nods to our pregnancies.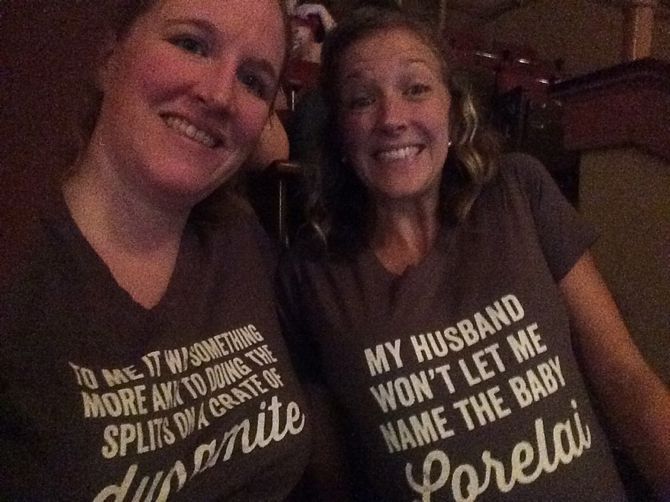 The actual event was so fun. They started with Amy Sherman-Palladino (the creator) and the actual Gilmore Girls (Lauren Graham, Alexis Bledel and Kelly Bishop) chatting together, then showed a tribute to Edward Herrmann--Mr. Gilmore. I think everyone cried--he passed away about six months ago. Then the whole cast came out!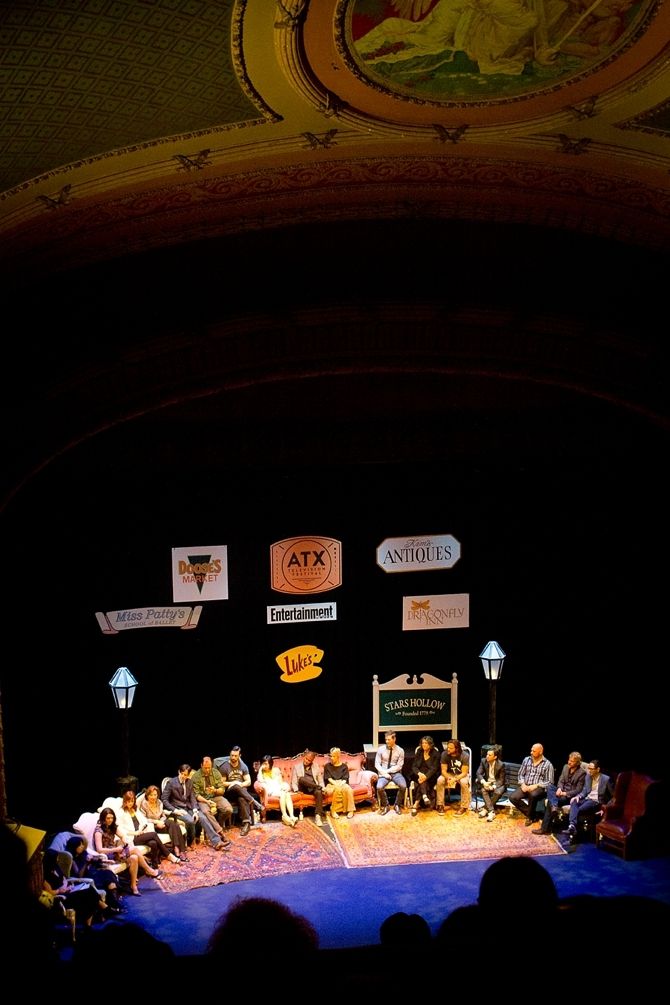 It was so exciting and so fun to be a part of. We were really hoping for a movie announcement or for ASP to reveal those last four words... but no dice. Lauren Graham did emphatically make it known that in her mind, Luke and Lorelai were definitely still together. And married. There was so much of the cast there that most of them didn't get to speak much--I would have loved to hear more from lots of them. Christopher, Sookie, Taylor and Kirk were all missing--and we thought it was rather strange that NO ONE mentioned Sookie. Melissa McCarthy maybe got too famous?
All in all, it was amazing. Amazing to be in a room with the actual real people who filled my TV for so long and hear them talk about the show. Just such a fun experience. We're still holding out for a movie... come on Netflix! Let's get one together.