Ready for a cool trick where you can see how my little guy has aged? And how much he needs a haircut? Hover over the picture below and you should be able to see a flashback to the first day of school.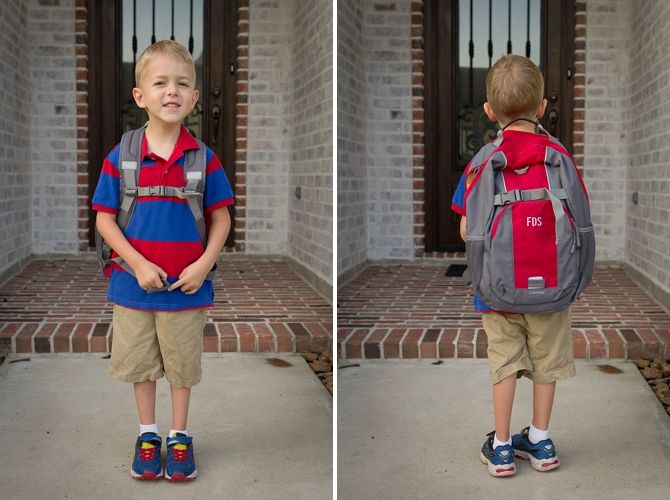 Yes. He needs a haircut. He really doesn't want one for some reason--I think the Texas heat will make him change his mind soon. And as soon as I got serious about forcing him to get one--he hit his head on the side of a swimming pool and had to get five staples in the back of his head. So now we can't cut it until the staples come out. He handled it like a champ--he really didn't want the staples but toughened up and did it. Sol was with him for the staples and it sounds like it went much better than when I took Braden to get stitches (I don't know if I blogged about that?) or when we took Keaton to get his teeth pulled. #boysareexpensive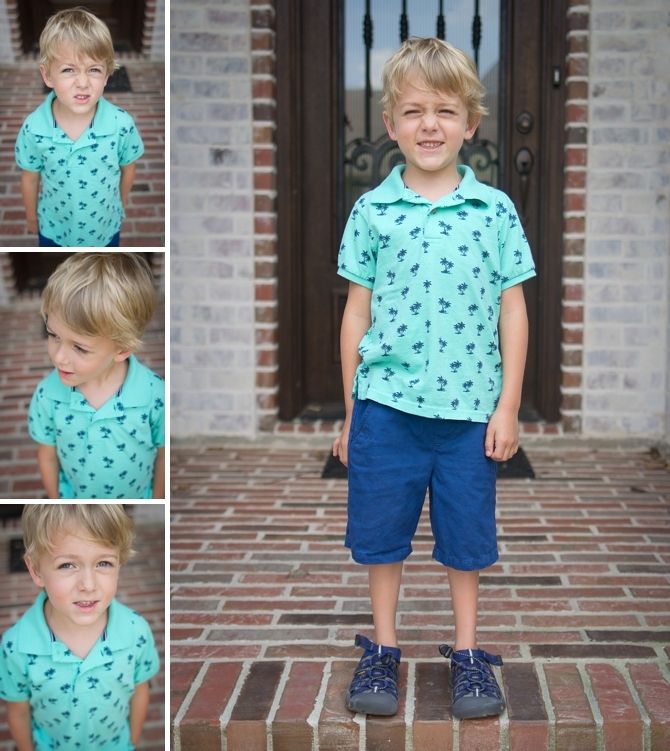 I thought it would be fun to get a shirt printed for him to wear every year until he (hopefully!?) graduates to see how he grows. Sol anticipates him never actually getting big enough for the shirt. Oh well. I ordered it in mid-September and seriously never got my act together to photograph him wearing it until now. So I guess its an end of the year tradition.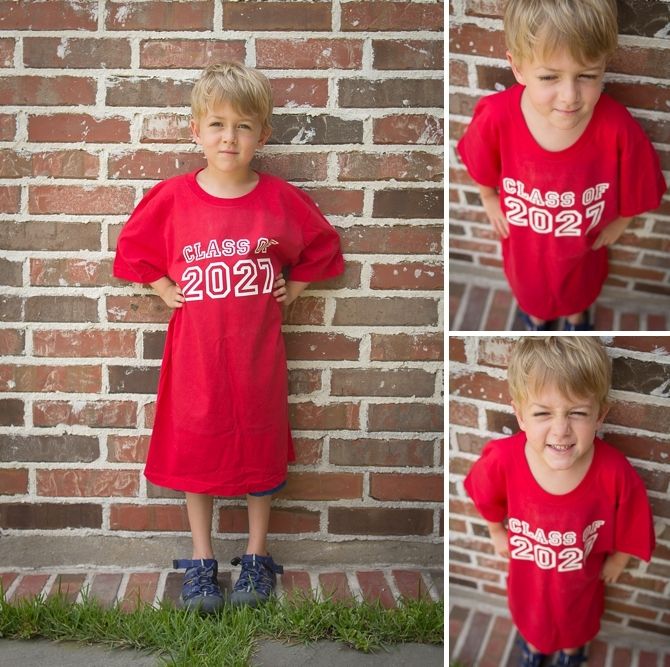 His ability to smile has deteriorated with time. That's fine. It's memorable and his attempts to smile make me laugh a lot. We're proud of our guy and excited to see what first grade has in store for him!