Happy Labor Day! In my case, I'm praying it's a more literal LABOR day than for most.
Things to do before I have a baby: post maternity pictures. Because as Jenn says--they basically become obsolete as soon as the baby is born. Jenn and I had been planning this shoot for a long time and I was so glad we were able to pill it off! You can barely tell it's a zillion degrees and a zillion percent humidity!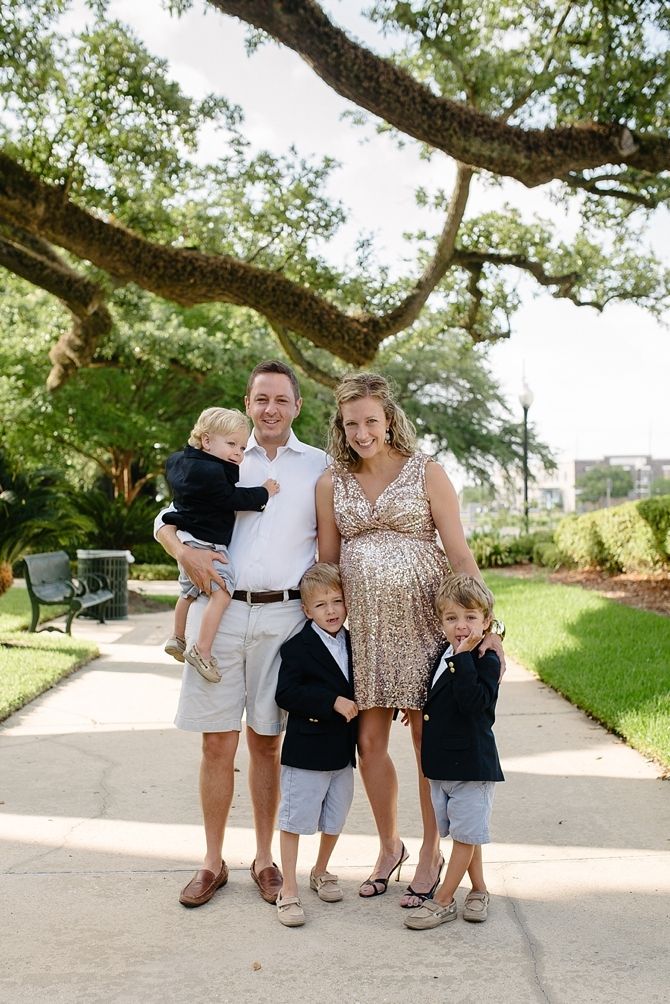 The original version had the boys in tuxes but I couldn't find that many little tuxes and also--hot. Luckily I was able to find darling navy blazers and stuck them in matching Sperrys and shorts and called it good.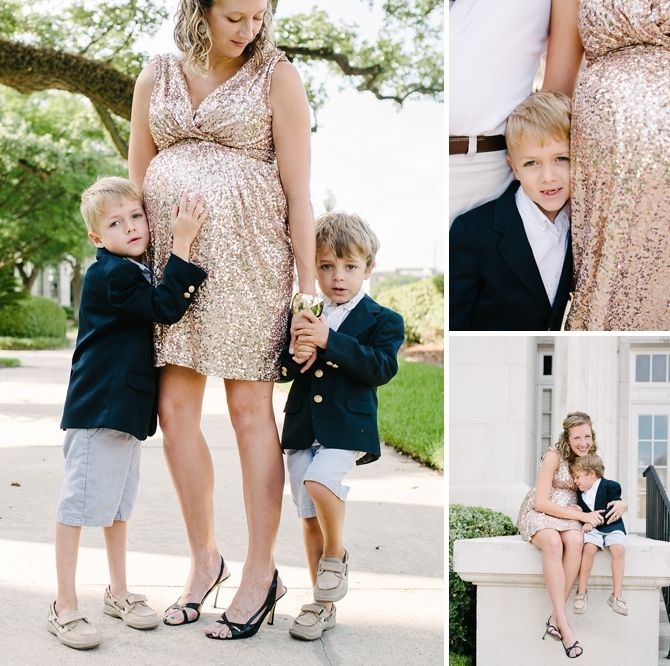 This pregnancy has been a lot of things--underdocumented, hot and less fun than previous ones. The combination of being six years older than I was with Finley and having to chase after three children--well it's hard. I've always claimed to love being pregnant and I feel a little less so this time.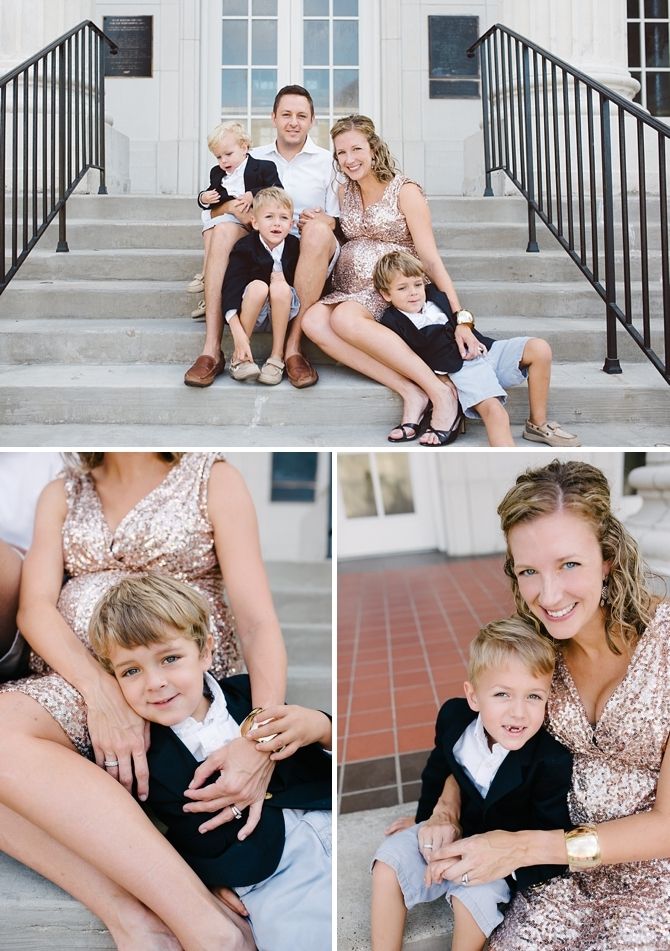 I've felt basically the same--sciatica, heartburn and tired. My ice craving has decreased... apparently taking iron pills makes me a more normal person. I haven't been much into eating (besides cottage cheese and cherries) and therefore haven't cooked much.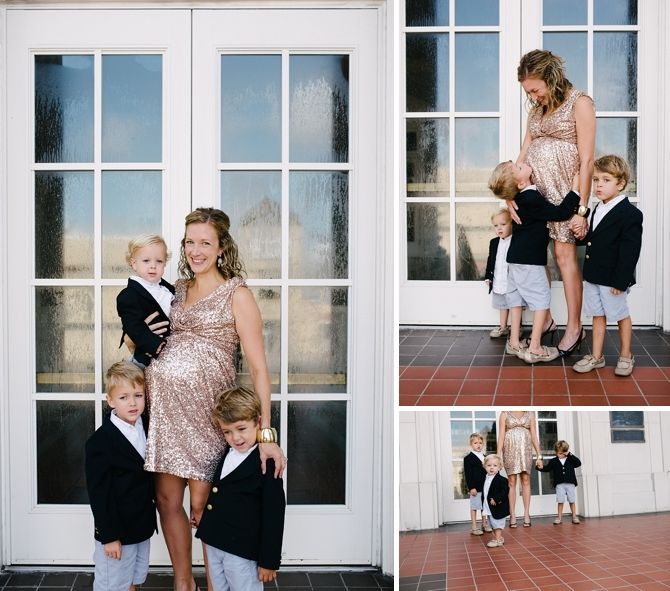 The sciatica has gotten much better the past month or so--I think because I've worked out more with this pregnancy that with previous ones. I've been desperate--we belong to two gyms (kind of long story...) so there's been a few weeks where we'll spend two hours at one gym in the morning and two hours at the other in the afternoon. Free childcare. I can't say no. I took a few weeks off from running because I thought it was making me contract, but I picked it back up at 37 weeks and its been great to feel more like myself. I generally spend an hour on the treadmill and work in about 3 miles of running around 12:45 min/miles. I'm signed up for the Houston Marathon in January and will (hopefully!!!) be accepted into Boston in the next few weeks. So marathon training starts... now.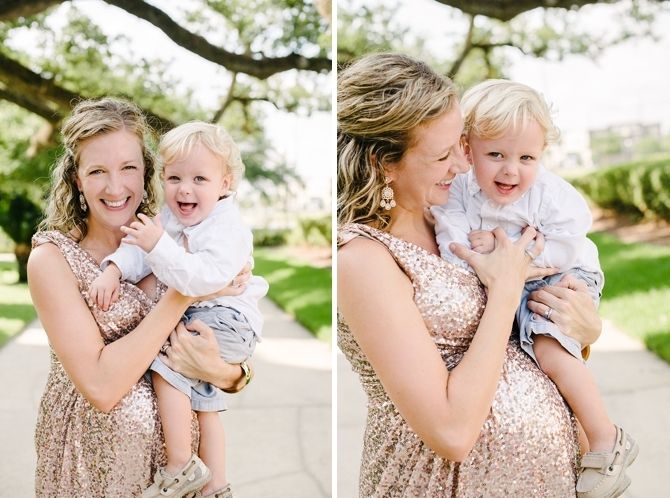 Can we talk about Keaton for a minute? I mean, he's like the sweetest. Ok, moving on.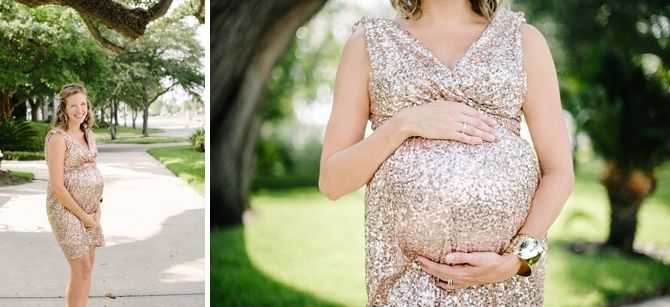 Also, let's talk about what all the super friendly strangers in Texas like to talk to me about. If I'm alone, they generally ask me if its my first... and I say nope, fourth. If I'm with all the boys, they ask me if I'm having a girl this time and I have to tell them I don't know. Once I literally got asked SEVEN TIMES in one day. Finley was getting annoyed at all the questions about it. Strangers love to guess if its a boy or a girl--I've also been told I'm carrying high and low in the same day. It's all very scientific.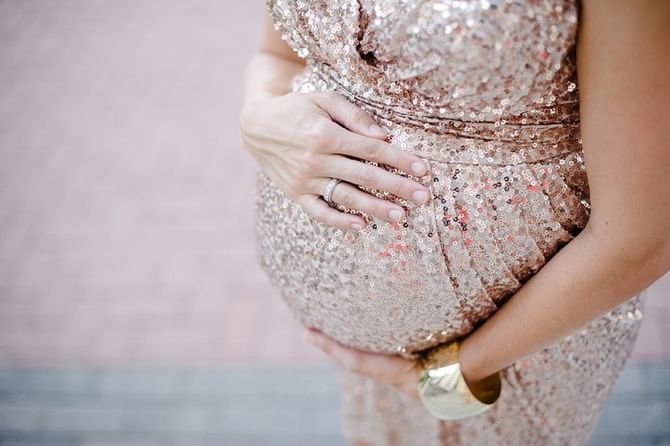 We have a few baby names we maybe like, but I think its going to take being locked in a room together during labor to really get serious and pick something out. It's challenging trying to think of a boys' name that doesn't feel like our fourth favorite. And we've never been good at girls' names.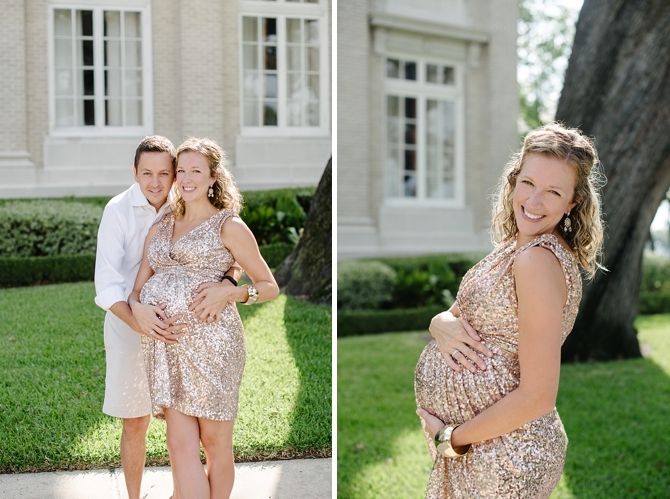 We were able to sneak a few more smiles out of the boys by hopping into a fountain. It was hot and the fountain was... less hot.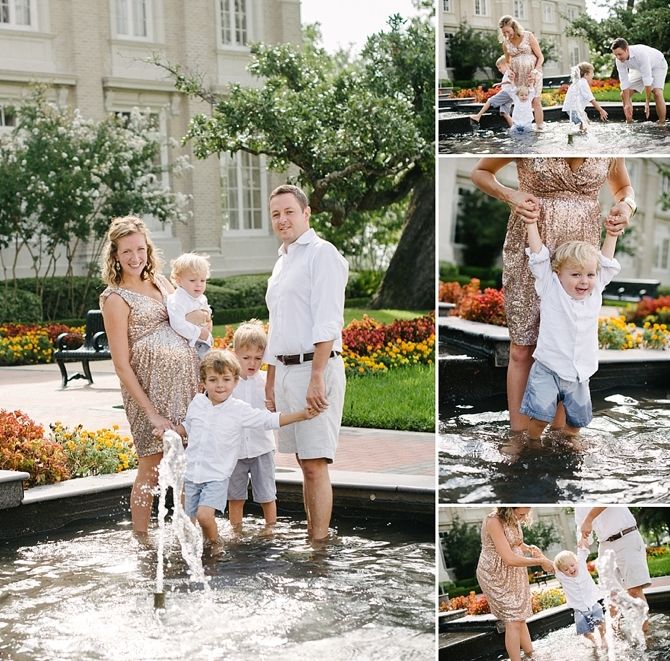 It's fun to see Braden and Finley's reactions to the baby. Braden seems legitimately excited--he frequently asks to see my "big belly" and thinks its funny there is a baby in there. He seems open to the idea of holding the baby--a big step forward from when Keaton was born. Finley loves to press his mouth to my belly and sing loudly to the baby. He's asking more specific questions about the baby and how exactly its going to exit... he was resistant to it being a girl for awhile but I think he's come around. Keaton has no idea. Absolutely no idea.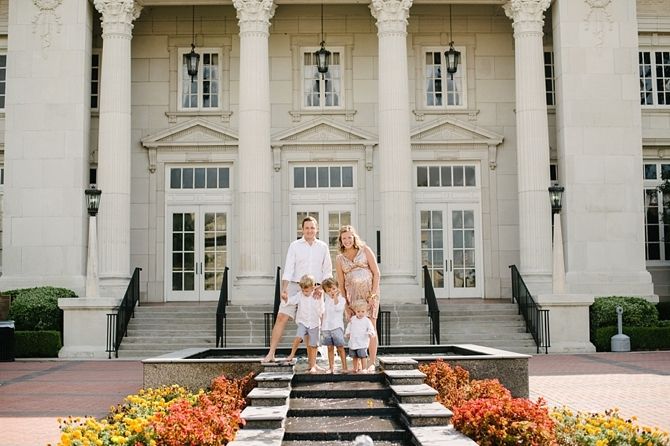 I'm so torn about this poor baby and the pink and the blue. I was going through the boys' baby clothes and almost cried thinking that this one might be a girl and their sweet little onesies might be retired. All I know is sweet, blonde little boys. What would I even do with a girl? Lots of pink and gold and bows, I suppose. And probably broken bones and stitches, because that's how we roll around here. Sol's concerned that in 20 years I'll be super sad if I don't have a girl. But who knows. All I know is that we are going to be extremely surprised with whatever we are blessed with and that he or she will be exactly what we've always needed and wanted. Please God, just let this baby be chubby. Also, blonde, curly hair and blue eyes.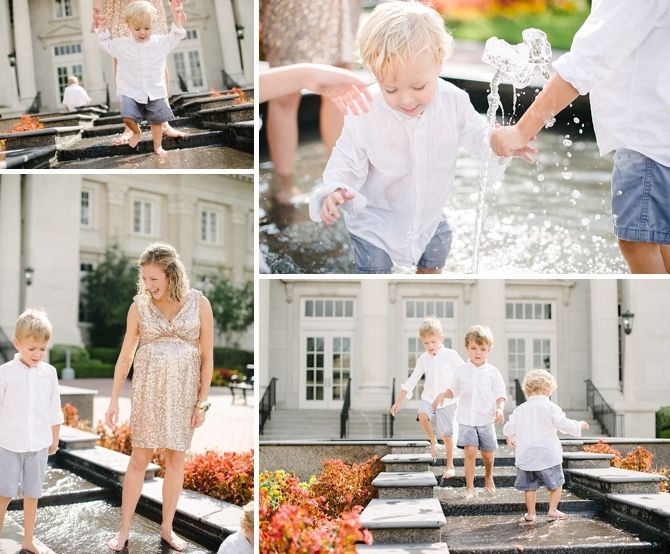 And because this is a Texas baby, me in cowboy boots. In a tree. Braden has tossed out a "y'all" a few times--God help Keaton and this new baby. We're excited to meet the new baby Thursday at the latest! I have to squeeze in the Taylor Swift concert Wednesday first... #priorities