Both our big boys had sweet Thanksgiving events this year--and Sol got to attend both with me! First up was Braden--he was supposed to pick an Indian name and after much deliberation he chose... Lego Drawer. Because he likes Legos and he likes drawing. It works. He was a precious little performer--singing sweetly and doing the actions.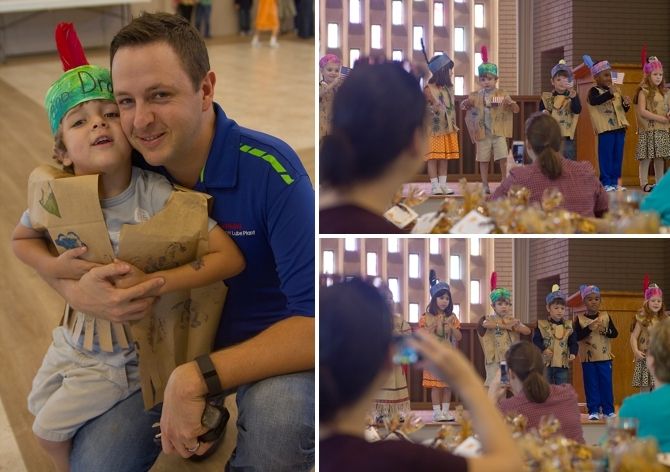 We had a traditional meal of trail mix. Everyone was given a little baggie that had a mixture of symbolic snacks in them. I pretty much just ate the bugles.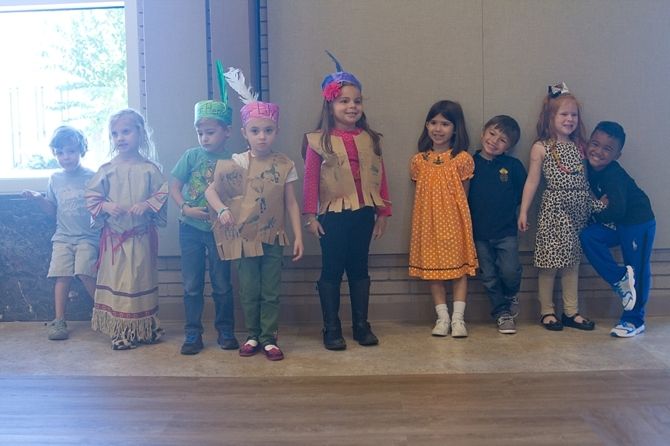 Finley's event was a true feast--all the families (except us--slackers!) brought a dish and the kids sang a song that I apparently didn't record. Finley and his pals were all very silly Pilgrims.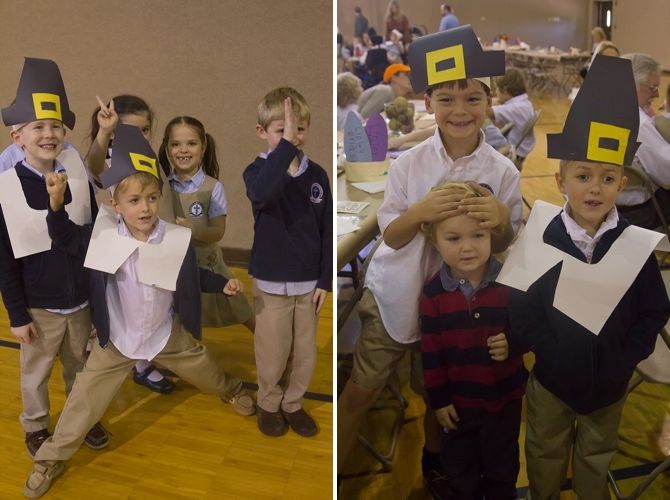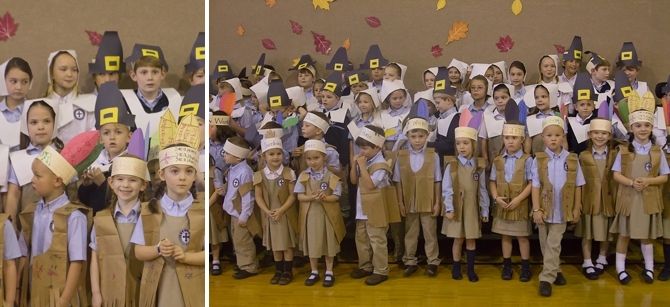 Proof that Merritt and I tagged along too! That girl is such a trooper--she goes everywhere with us and doesn't put up a fuss. We loved getting some special time with just our big kid and getting to see him in his element. His new school is fabulous and he's learning so much!