I've thrown a lot of big fancy party over the years--this is not one of them. (Aside from the cake table--it looks pretty good.) My friend Lauren and I decided to throw a birthday party for all four kids of our big kids together--a lot less work for us in the long run! It only took a little bit of convincing to get the girl on board with the Star Wars theme.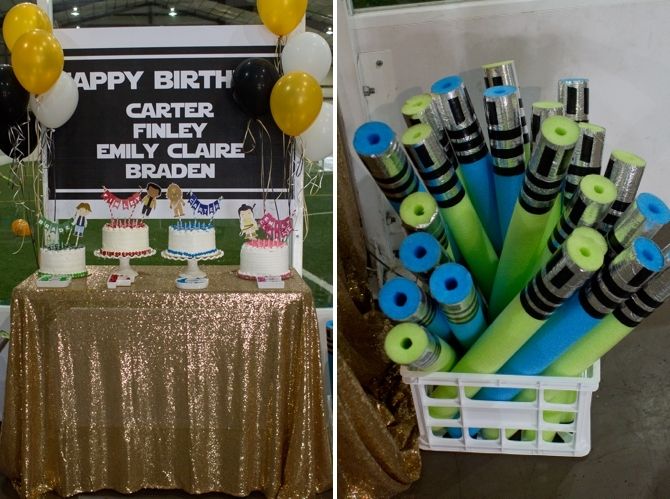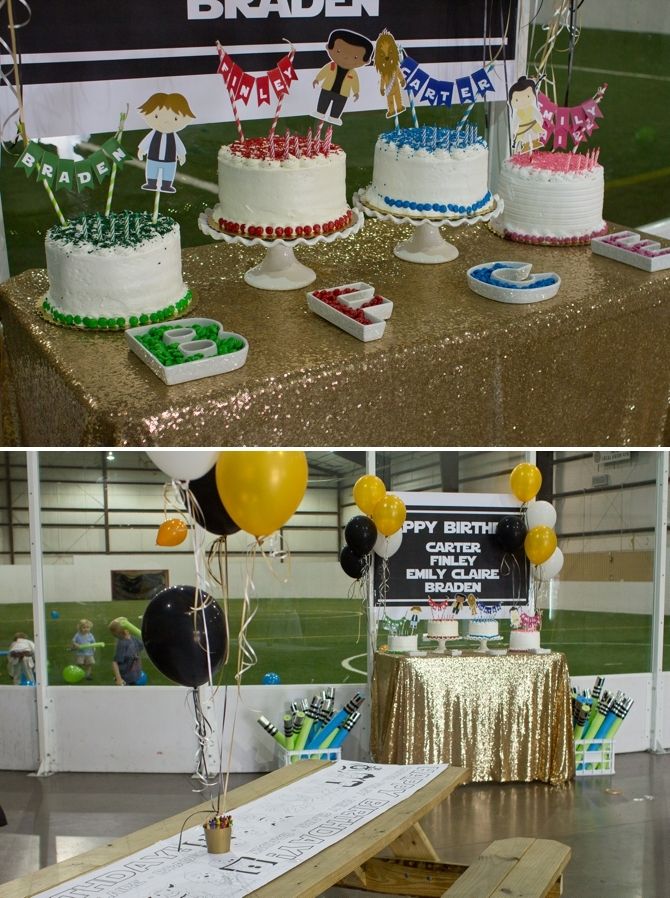 We rented the local indoor soccer field (again!) and gave each kiddo a pool noodle light saber and only a few kids were minorly injured. We confiscated real light sabers at the door. ;) Long picnic tables were covered in coloring paper for those who didn't want to run around and hit each other.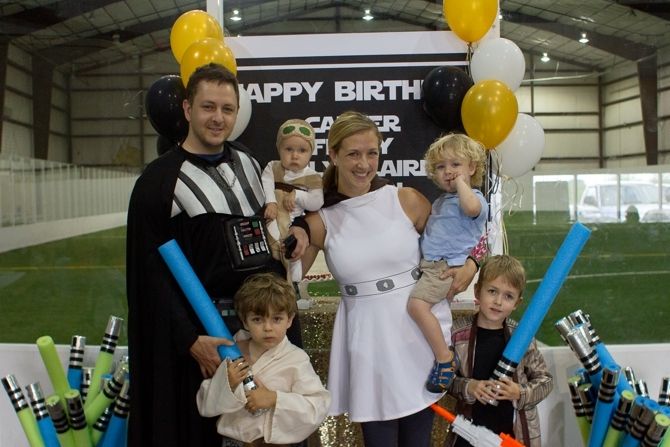 Our two families all dressed up (Keaton was an Ewok for a bit!) and a lot of the guests came in costume too!
My little Rey was a trooper, as always, and was happy to just come along for the ride.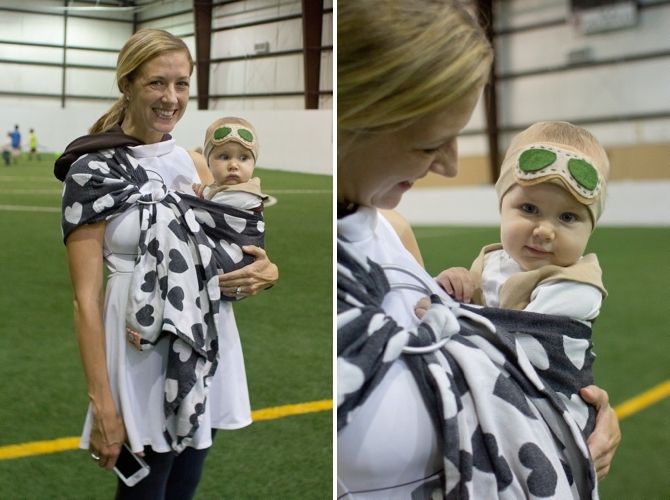 And little Leia was too cute too!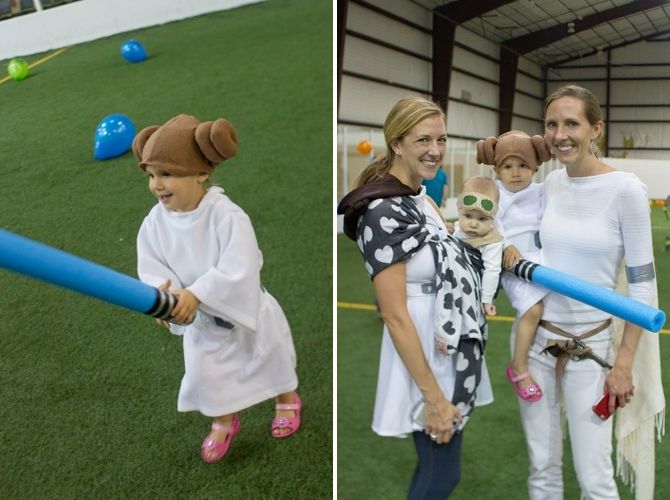 Sol did a great job letting kids beat up on him and running around as Darth Vader. We thought the Braden-as-Luke and Sol-as-Darth was an important father-son moment!
I was worried the kids would be bored and there wouldn't be enough to do--but apparently hitting each other for two hours just doesn't get old.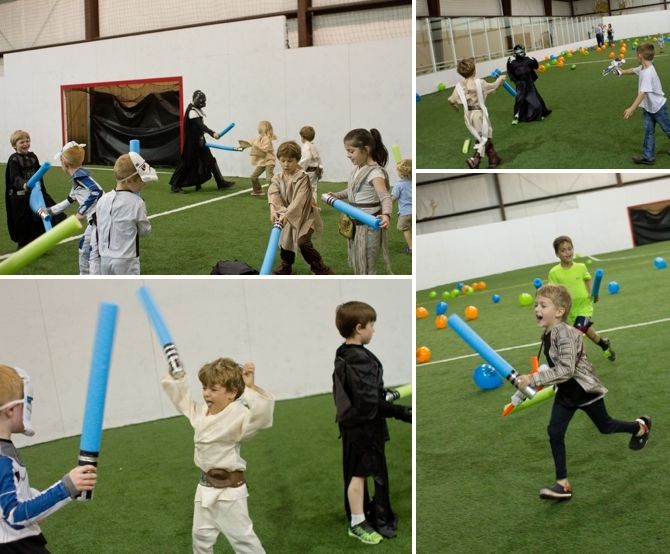 It was a big party.
I was also worried we wouldn't have enough cake--and there are currently two full cakes in my freezer. We were fine.
Happy birthday to my big boys!