Because I do.
I love her because she is tiny and funny.
Because she is
Veronica Mars
(apparently you can watch episodes online for free!)
And she is engaged to Dax Shepard who is SO great on "Parenthood".
And because if you donated $30 to
Charity Water
for her 30th birthday, she sends you a personalized thank you picture.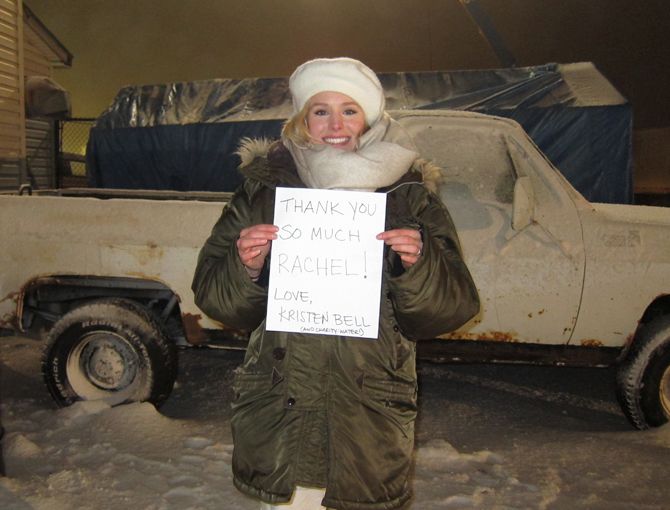 But really, she's Veronica Mars. SHE'S AWESOME. I'm trying to think of the people I have forced to watch this splendid show, and who in turned loved it, and the number is more than I can count. That's because I can only count to 5.