I normally don't post pictures of meals that I eat when I go out to restuarants, but that slowly became the theme of our weekend in Vegas. It's hard to enjoy meals out with a squirmy kid--so we ate LOTS of meals out.
We started with lunch at The Buffet at the Wynn. Sol always says, it may be a buffet, but it's up to you to make it a bargain. And we made it a bargain. Our dessert selections alone were enough to justify the price of the meal. Here's the before and after... we may not have finished them all, but that's because we got at least 12. One of the perks of being pregnant is escaping judgmental looks about my food consumption.

Dinner was at the very interesting NASCAR Awards Banquet. Steak and lobster followed by two desserts we didn't really like. Just this one strange picture of the table, due to cave-like lighting conditions.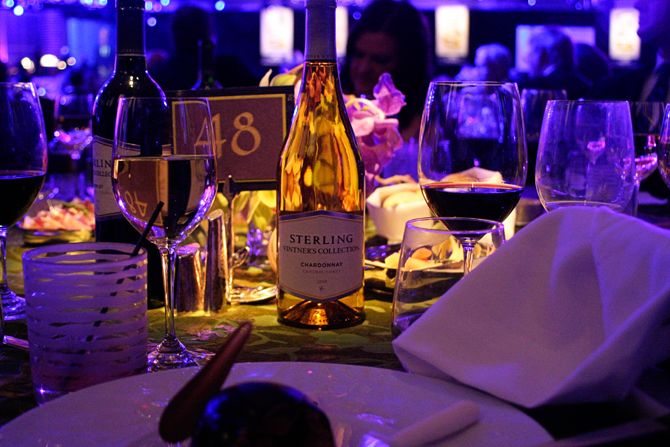 Saturday's breakfast at the Wynn was delicious--I had lobster eggs benedict with asparagus and mushrooms and little bits of heaven sprinkled on it. It was so good. Sol had a bacon avocado omelette; he ate none of it because his stomach was still processing everything from the night before.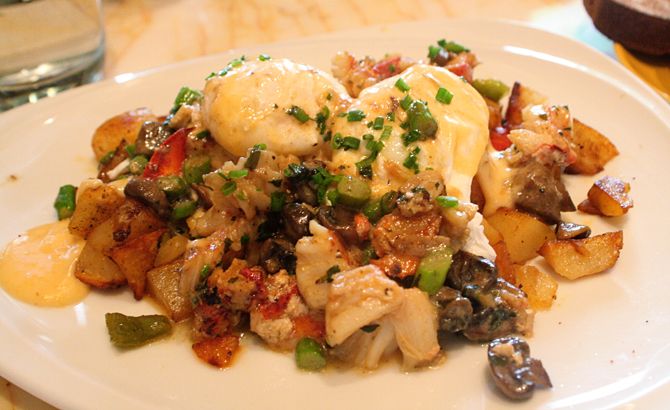 Lunch was at my pal Jessi's favorite place, Firefly. We had a few small plates and they were all great. Tuna, steak and mushrooms and some parmesan fries. The highlight was the Lemon Berry tarts for dessert--and copious amounts of Diet Coke.

Dinner was at Postrio--a Wolfgang Puck restaurant recommended by Hillary. The atmosphere was the best part--it looked like we were sitting in the middle of a square in Italy. You can see the sky reflected in the dessert spoons! Sol had some spaghetti and meatballs and I had a lobster sandwich. The raspberry souffle for dessert was our favorite part. Oh, and the crusty crusty bread.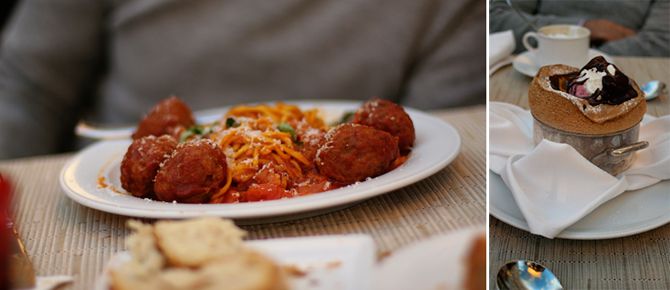 What a fun trip. It was so great to have a little time just with each other and eat lots of delicious food. Mmm.