Here is my little 21 month old weasel, holding his detangler. Jess--it's Sunflower Back to Basics. I need to buy some cheap Loreal Kids stuff, but this stuff smells so sweet. And makes his trend-setting, yet controversial hair so soft.
A few days ago Finley started looking at the camera and saying "CHEESE" with a rather normal, charming grin. I'm elated about this development.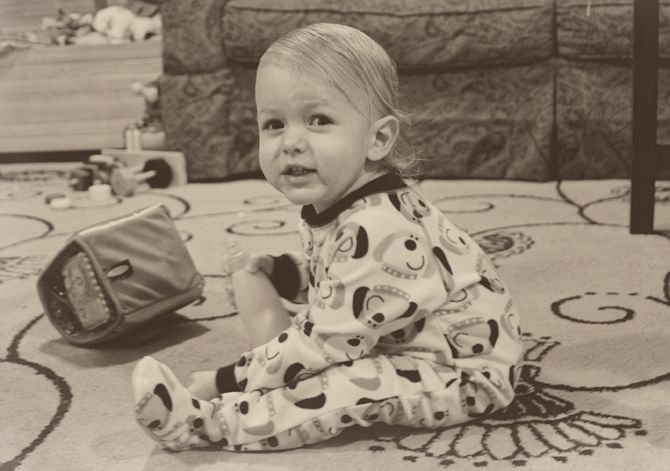 The biggest change in the past month is Finley's vocabulary--he knows so many words and repeats the funniest things. We've been saying doctor, people, paper, baby bird and lots of other strange things lately.
When he gets overly excited he'll bite his lower lip and "pat" us a little harder than is ok, so we've started telling him to use "nice hands" and he'll stroke our cheeks--and then his own cheek--very gently. It's adorable. And when he wants to pull our hair and we say no--instead he pulls his own hair. It's all very logical over here.
I can't believe I'm already thinking about planning 2nd birthday parties and will soon have another little knucklehead on my hands.