It's been awhile since we've had a Finley and Calvin picture! It's that time.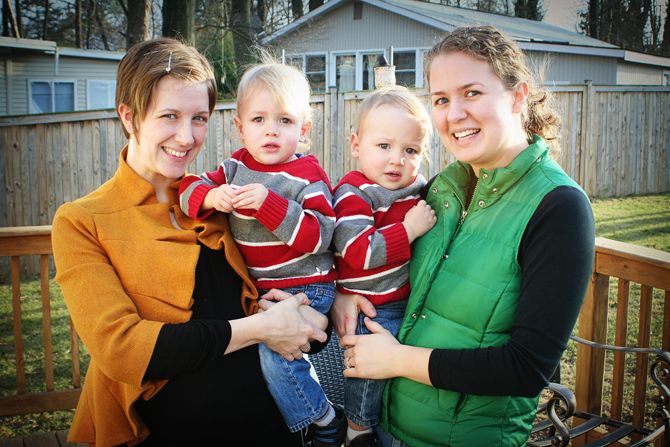 (thanks Vic!)
Children's Place accidentally shipped me two of these sweaters--luckily there are two little boys that need to stay warm. How cute are they? And don't they look like they are slightly Siamesed Twins?
And thanks for all the hilarious comments on
Finley's hair
--here and on Facebook. They were so fun to read and surprisingly split between to cut, or not to cut. I'll... umm... get back to you on my decision. Decisions like this take time.