One of the highlights and most stressful parts of our trip to Orlando was...
HARRY POTTER LAND.
My family can be quite serious about amusement parks--we arrived at Universal a half hour before it opened and power walked to THE WIZARDING WORLD OF HARRY POTTER. Finley did NOT like being rushed through the park and only wanted me to carry him which made it very difficult for me to keep up with my speedy family.
We finally got to Hogwarts. Isn't it majestic?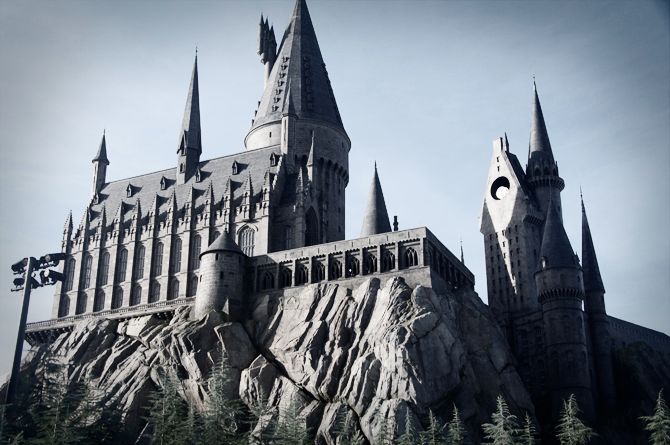 We waited in a relatively short 30 minute line as I realized that expectant mothers are NOT supposed to go on the ride. And I REALLY wanted to go. Sol and I waited with Finley in the baby swap area while my family went on the ride to let us know if they thought it was safe for us. My sister (the doctor) and my mother told me they didn't think I should go. I was sad. So Sol went on the ride without me to double check it's safety--and my brothers snuck on a second time. Sol's verdict: it was safe. So my dad and Laura snuck back on with me. (WE ARE SNEAKY.) I loved it and it was awesome.
The whole little Hogsmeade village was chaotic--you couldn't go in a shop or walk in a straight line through it--but it was magical. We didn't spend much time there because it was a little stressful with Finley and there were other rides to conquer. But we did take this sweet family picture in front of the pretty snow capped buildings in the little village.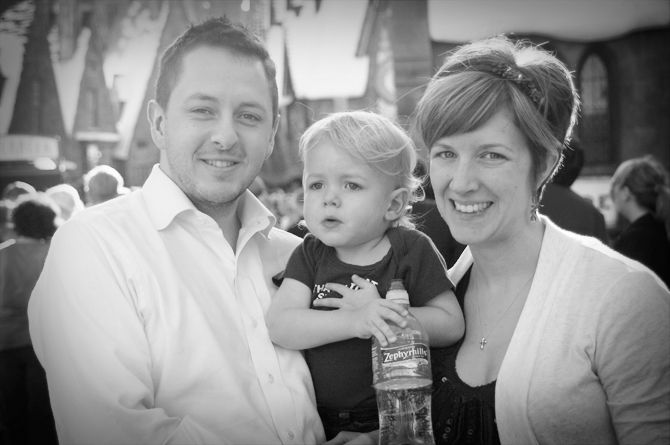 It was so fun to take Finley to Harry Potter's house (at least that's what I kept telling him) even if he didn't enjoy it quite as much.
Go see sweet pictures of other people embracing their kiddos at the link below.