Sol is feeling much better today--the doctors haven't completely figured out what's going on, but Sol is blaming part of it on a 24 hour bug. He's having a few more tests run and seeing a specialist this week. He was totally coherent today and said zero ridiculous things, which was kind of sad. I liked loopy Sol. But most importantly, he's feeling much better. Better enough that he took out the trash! YAY!
Finley is very serious about his dad's recovery and gives him the stink eye whenever he gets out of line. We are grateful that Finley takes such good care of his dad.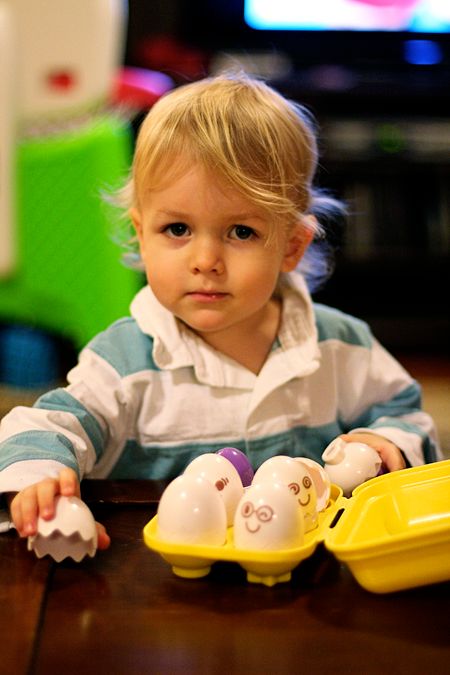 "I'll crack your skull like I crack these eggs if you don't get better."