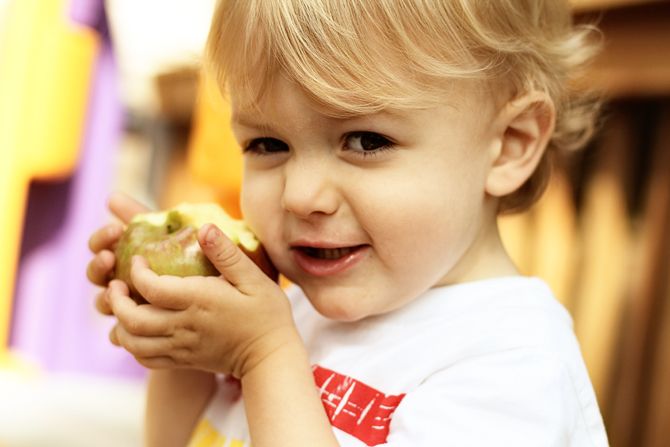 Finley has recently decided he really likes apples. He nibbles at them like a squirrel and doesn't realize that he shouldn't eat the stem. And he drops it in the dirt or leaves it on the carpet and his fingers get sticky. But, an apple a day keeps the doctor away, so I guess it's ok.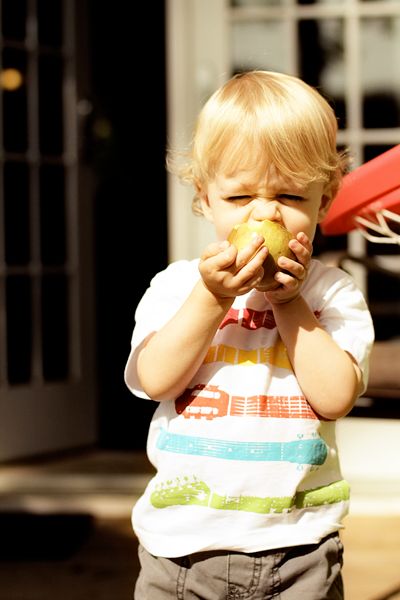 (And Maya, the shirt is from the Children's Place, I don't think they make them in your size. Sorry.)
Braden is looking forward to the day when he has sharp enough munchers to enjoy an apple with his brother.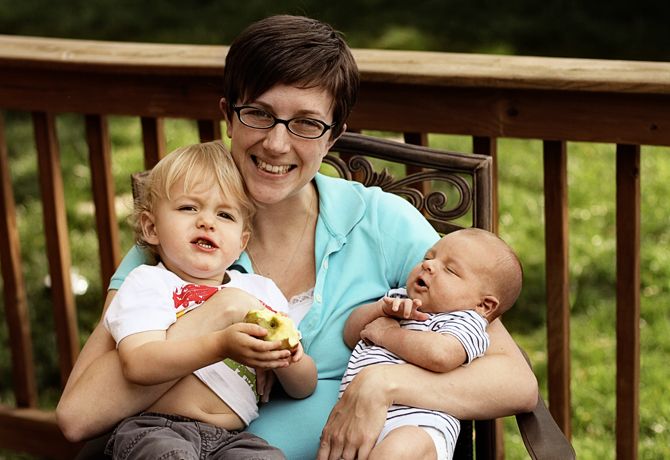 And thanks for the
suggestions for things to keep me occupied in the middle of the nigh
t--I'm currently watching
Party Down
because I have a crush on Adam Scott/Ben Wyatt from Parks and Rec and because my love for anyone who was on Veronica Mars knows no end. I also watched
Easy A
which was really funny. And I'm thinking about
Friday Night Lights...
because there is no good reason that I haven't watched it. That should keep me busy for another week.